Notre Dame Cathedral secured, artisans to begin rebuilding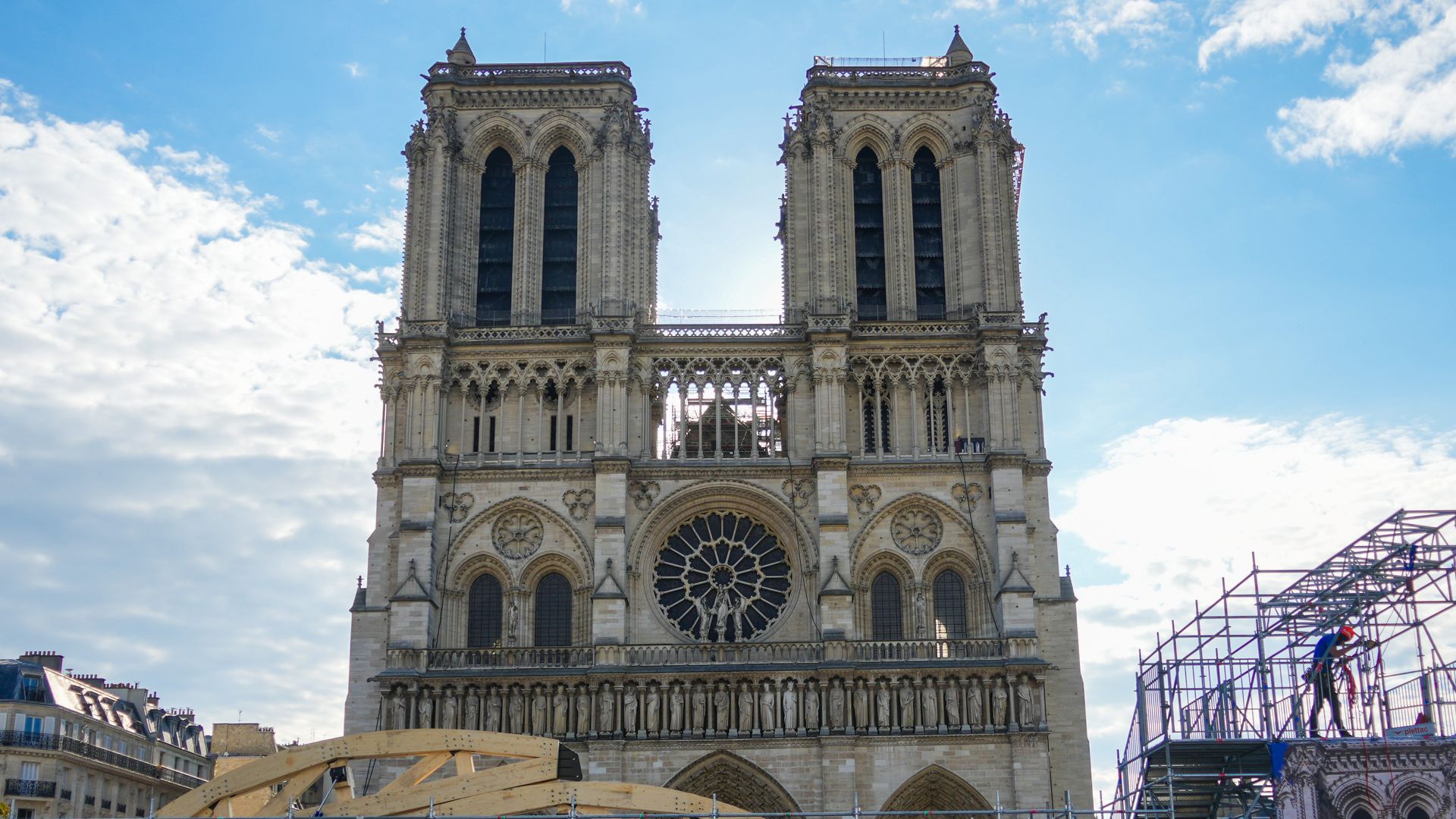 France's Notre Dame Cathedral is secure enough for artisans to begin rebuilding it, AP reports.
The big picture: The structural update comes two years after a fire tore through the cathedral's roof, knocking down its spire and threatening the structural integrity of the rest of the building.
Efforts to begin securing the structure began the day after the April 15, 2019, fire, and included work from carpenters, scaffolding experts, professional climbers, organ mechanics and others, per AP.
Driving the news: Companies are now vying to take part in reconstruction efforts, and approximately 100 different groups will work on various rebuilding projects, per AP.
What to watch: Work to restore the organ will begin in the fall, while other reconstruction efforts are expected to begin in the winter.
Go deeper: Notre Dame fire: See inside after the terrible blaze
Go deeper