28 U.S. citizens depart Afghanistan on Qatar Airways flight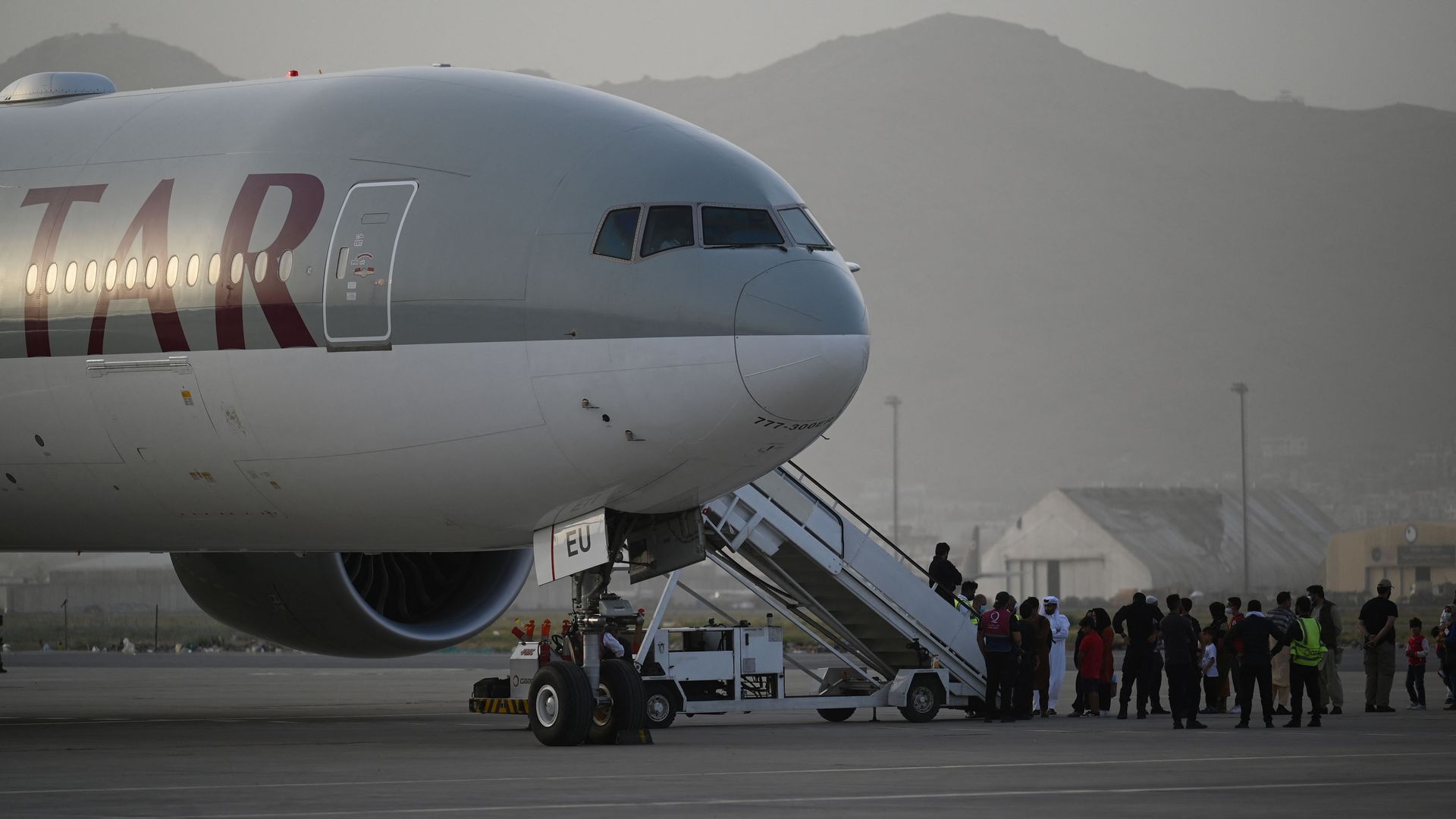 The State Department on Saturday confirmed that a Qatar Airways charter flight left Kabul on Friday with 28 U.S. citizens and seven lawful permanent residents on board.
The big picture: Friday's flight is the third such airlift by Qatar Airways since the Taliban takeover of Afghanistan, AP reports.
Over the past week, more than 300 foreign nationals and U.S. green card holders and Afghans with special visas have left Afghanistan, per AP.
The flight comes as concerns mount over the future of Afghanistan under Taliban rule, especially for women and girls.
The Taliban on Saturday reopened Afghan secondary schools for only boys.
What they're saying: "We are grateful to Qatari authorities, who continue to coordinate these flights with us. We will continue to help U.S. citizens and Afghans affiliated with the U.S. government to depart Afghanistan," State spokesman Ned Price said in the statement.
"The international community welcomes the Taliban's cooperation on these flights, and we will continue our engagement so that U.S. citizens and Afghans enjoy full freedom of movement."
U.S. envoy Zalmay Khalilzad wrote in a tweet on Friday: "Grateful that more Americans were able to leave today on a Qatar Airways flight. We welcome this development."
"As President Biden said, there is no deadline for Americans remaining in Afghanistan. We remain committed to get them out if they want to come home."
Go deeper: Afghan refugees headed to 46 states
Go deeper