Brazil renews protection for small Amazonian tribal land for six months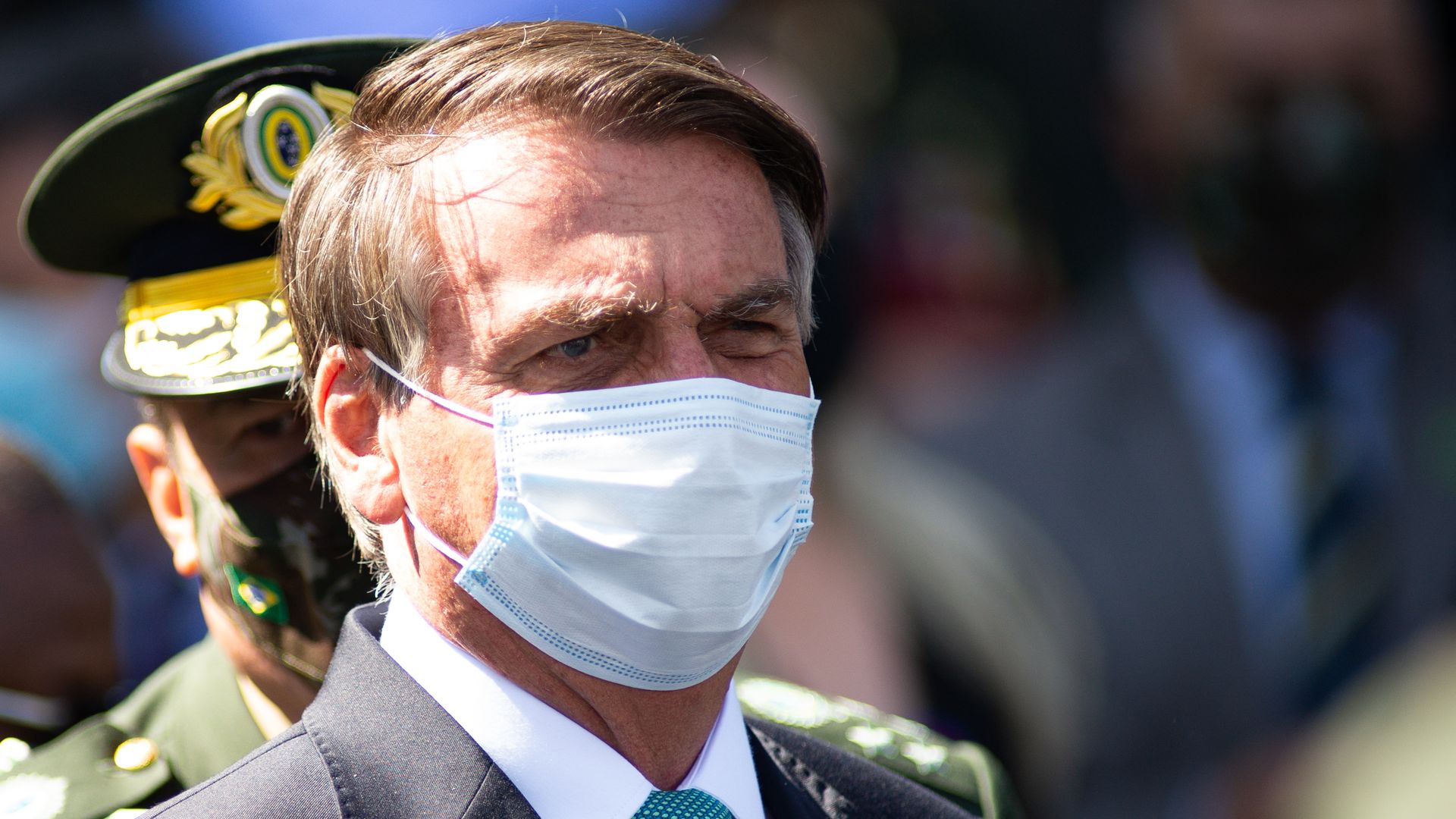 Brazil's indigenous affairs agency Funai renewed a land protection order on Friday for the 599,230 acres in Brazil belonging to the Piripkura tribe, Reuters reports.
Why it matters: The renewal, which in the past has lasted for three years, will now only be for six months, putting pressure on the Piripkura tribe who are close to extinction.
A former Funai official, Fabricio Amorim, said that if the order failed to be renewed again it would be "the end of the Piripkura."
Background: There are only three known members of the Piripkura tribe.
Despite this they have been given a temporary land protection order, which covers nearly 600,000 acres of land in the Mato Grosso area of Brazil.
Brazilian President Jair Bolsonaro has supported legalizing mining and commercial activities on indigenous lands, which has led to increased poaching of the Piripkura land, including an attack by illegal prospectors in May.
Of note: Federal prosecutor Ricardo Pael said the protection should be renewed "until a final decision on making the Piripkura an official tribal reservation is taken by Funai," per Reuters.
What they're saying: "We are still deeply concerned as the Piripkura's future still hangs very much in the balance," said Fiona Watson, the director of research and advocacy at Survival International.
Go deeper