HHS issues new protections for Texas abortion providers, patients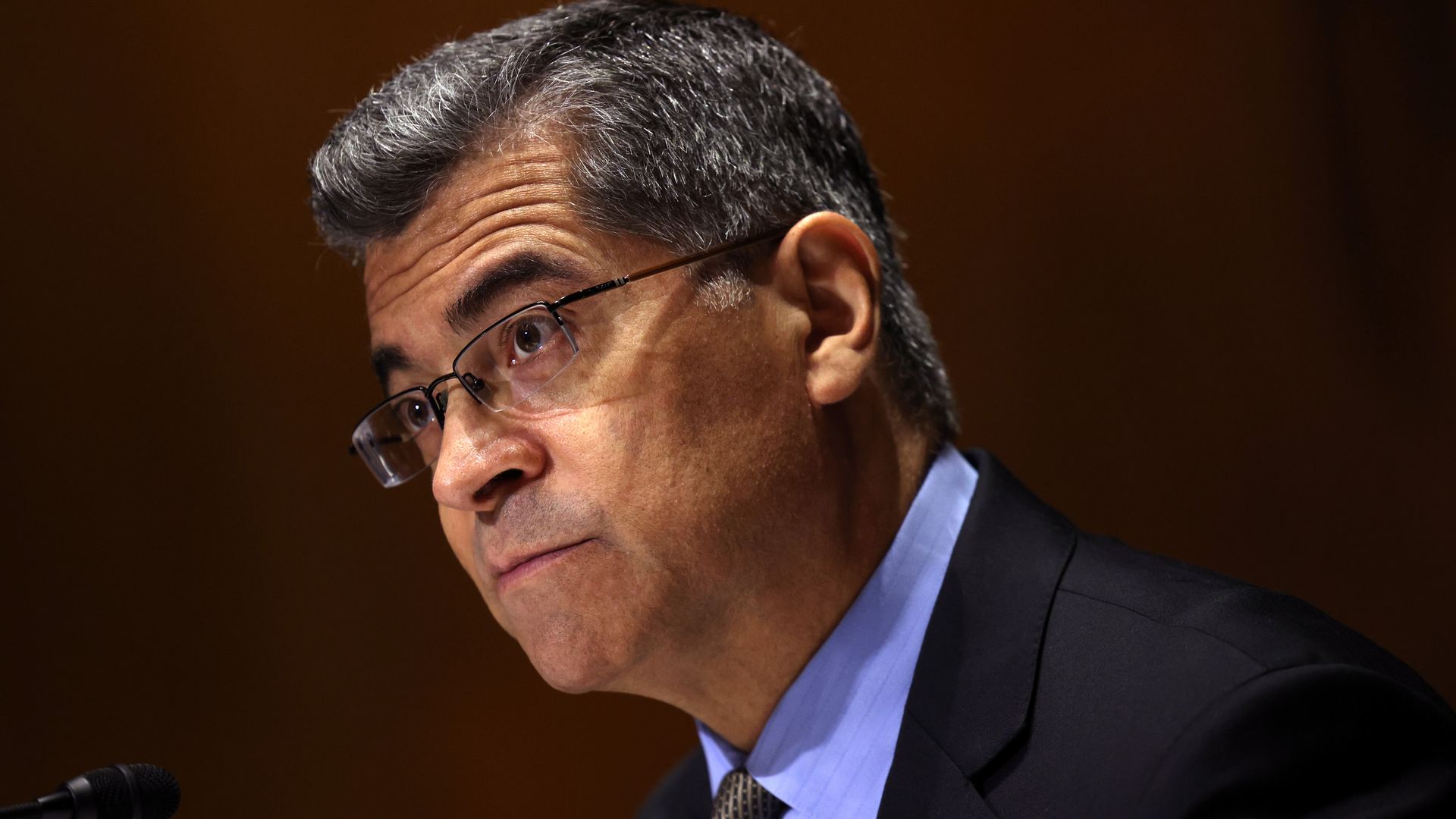 The Biden administration's latest move to bolster support for abortion providers and patients in Texas include funding for clinics, protections for health care workers and reinforcement of legal statutes specific to pregnant people, Health and Human Services Secretary Xavier Becerra announced Friday.
Why it matters: The Biden administration has vowed to fight Texas' new abortion law, the U.S.'s most restrictive since 1973, on multiple fronts.
The new initiatives include: $10 million awarded to Every Body Texas, an organization that administers Title X funds to Texas providers, to "respond to the anticipated increase in clients' needs for emergency contraception and family planning services."
Up to $10 million awarded in grants to any Title X services eligible applicant across the U.S. The funding is meant to expand access to emergency contraception and family planning services, and boost coverage for the expected influx of clients due to the Texas law.
Protections that bar recipients of federal public health funding from "discriminating in the employment, promotion or termination of employment of any physician or other health care personnel because the individual performed or assisted in the performance of an abortion."

Individuals who believe they may have been discriminated against in this capacity can file complaints to the HHS Office of Civil Rights.

Bolstered enforcement of medical providers' legal obligations to pregnant patients, which require appropriate medical screening, treatment and transfer if necessary, irrespective of state law.

"A physician's professional and legal duty to provide medical treatment ... preempts any directly conflicting state law or mandate that might seek to prevent such treatment," the agency said.
What they're saying: "Every American deserves access to health care no matter where they live — including access to safe and legal abortions," Becerra said in a statement.
"Today we are making clear that doctors and hospitals have an obligation under federal law to make medical decisions regarding when it's appropriate to treat their patients. And we are telling doctors and others involved in the provision of abortion care, that we have your back."
The big picture: The announcement comes after the Justice Department sued Texas over the law last week.
Go deeper