Worsening crisis at Rikers Island jail spurs calls for action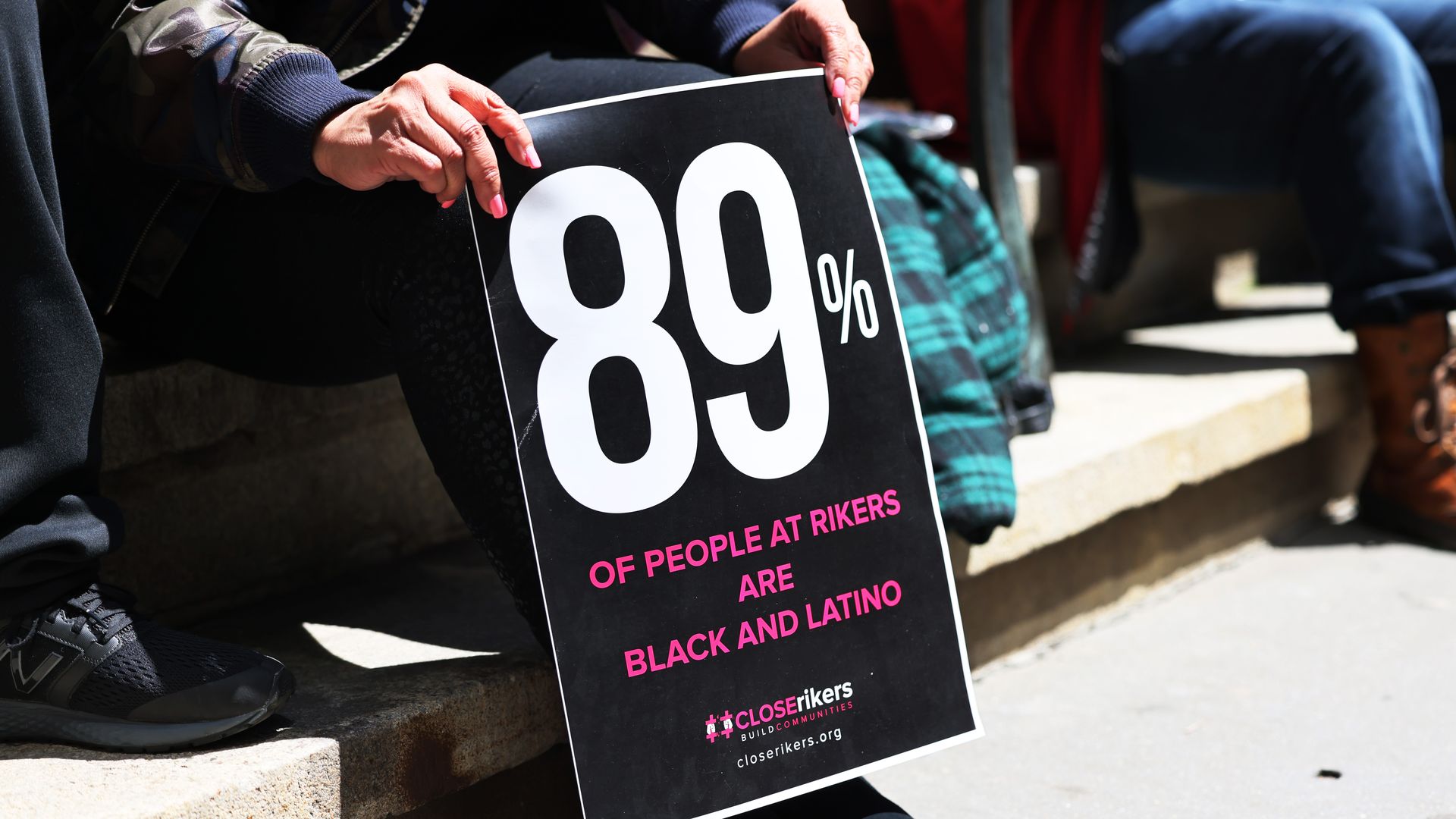 The crisis at New York City's Rikers Island jail complex has spiraled out of control during the coronavirus pandemic, and doesn't look like it will improve anytime soon.
Why it matters: The infamous complex was already dogged by years of neglect and dysfunction when the pandemic hit. COVID has led to several inmate deaths, even worse staffing shortages, deprivation of food and medical care and failures in guard accountability.
Reports from a court-appointed federal monitor show a sustained pattern of mismanagement, including "poor operational practices," inability to responsibly supervise staff and "avoidable" use of force against inmates.
The crisis has led to protests calling for inmates' release.
Worth noting: Most Rikers inmates are Black and Latino, The Guardian notes.
The big picture: Mayor Bill De Blasio announced new reforms this week in an effort to fix infrastructure issues and tighten absence policies for guards.
Even so, some officials are scrambling for plans to close Rikers by 2026, per AP.
"New York, like the rest of the country, locks up far too many people for no good reason," the New York Times Editorial Board wrote this week, calling for De Blasio and state leaders to back bail reform.
"It's time for Mr. de Blasio to visit Rikers Island again and to show the inmates and guards, by his presence, that he cares about alleviating the atrocious conditions they live and work under. They are part of this city, too."
If you or someone you know may be considering suicide, contact the National Suicide Prevention Lifeline at 1-800-273-8255 (En Español: 1-888-628-9454; Deaf and Hard of Hearing: 1-800-799-4889) or the Crisis Text Line by texting HOME to 741741.
Go deeper