North Carolina judges strike down state's voter ID law as racially biased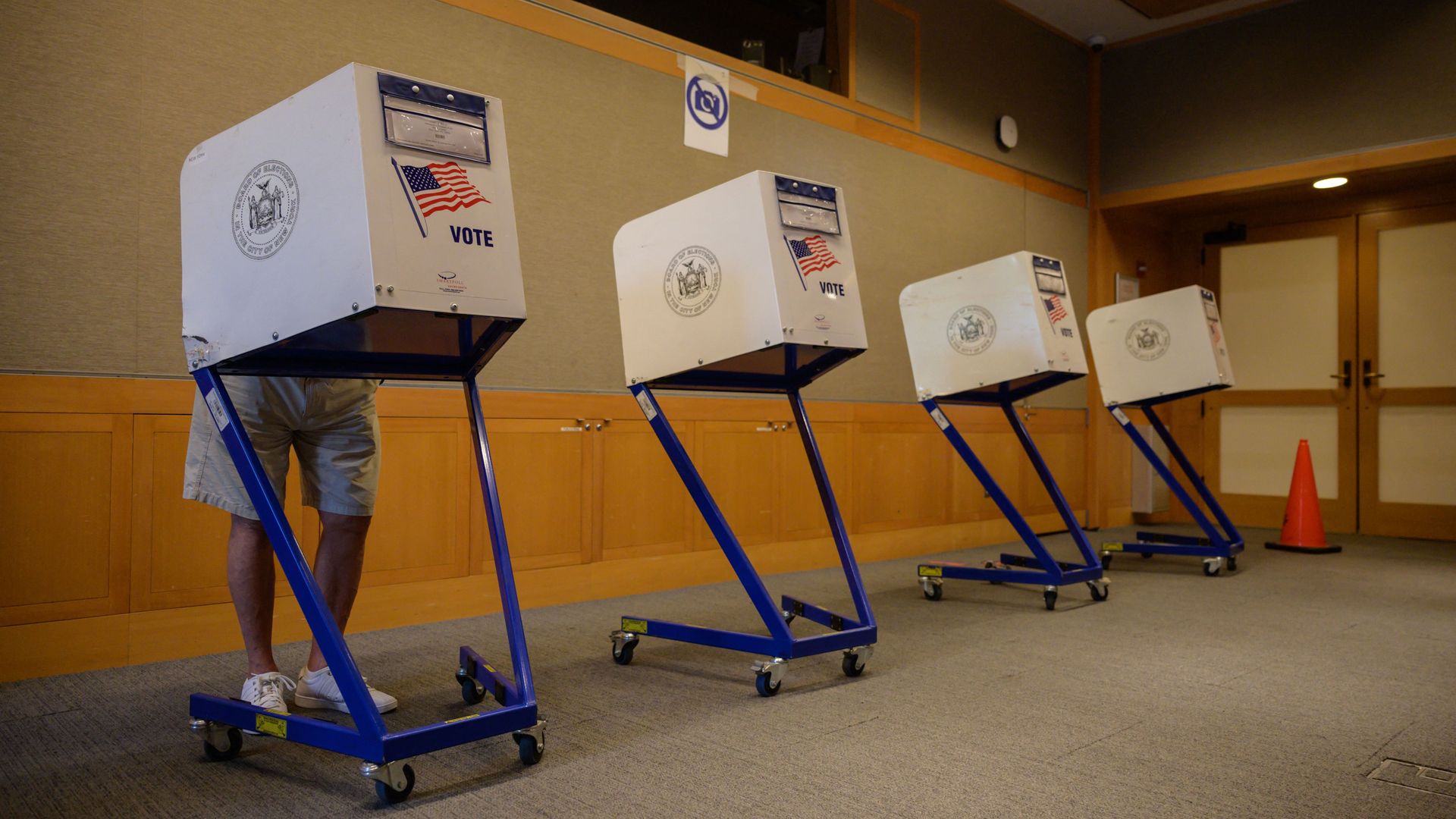 North Carolina judges ruled Friday that the state's latest photo identification voter law is racially biased and discriminates against Black voters, violating their equal protections.
Why it matters: This is the second time North Carolina has had a voter ID law overturned by the courts. In 2016, a federal appeals court blocked a similar 2013 law because it violated the Constitution and targeted Black voters with "almost surgical precision."
The big picture: Two of the trial judges on Friday declared the December 2018 law unconstitutional, finding the law intentionally discriminates against Black voters, violating their equal protections.
Lawyers for the voters who sued over the law said it suffered from the same racial defects as the 2013 law.
In a dissenting opinion, Judge Nathaniel Poovey wrote that the voter ID law falls in line with the state constitution and received support from several Black legislators and the citizens voting for the constitutional referendum, AP notes.
What they're saying: The law "was motivated at least in part by an unconstitutional intent to target African American voters," Superior Court Judges Michael O'Foghludha and Vince Rozier wrote in the majority opinion.
"Other, less restrictive voter ID laws would have sufficed to achieve the legitimate nonracial purposes of implementing the constitutional amendment requiring voter ID, deterring fraud, or enhancing voter confidence," they write.
Go deeper