Top general: Calls to China were "perfectly within the duties" of job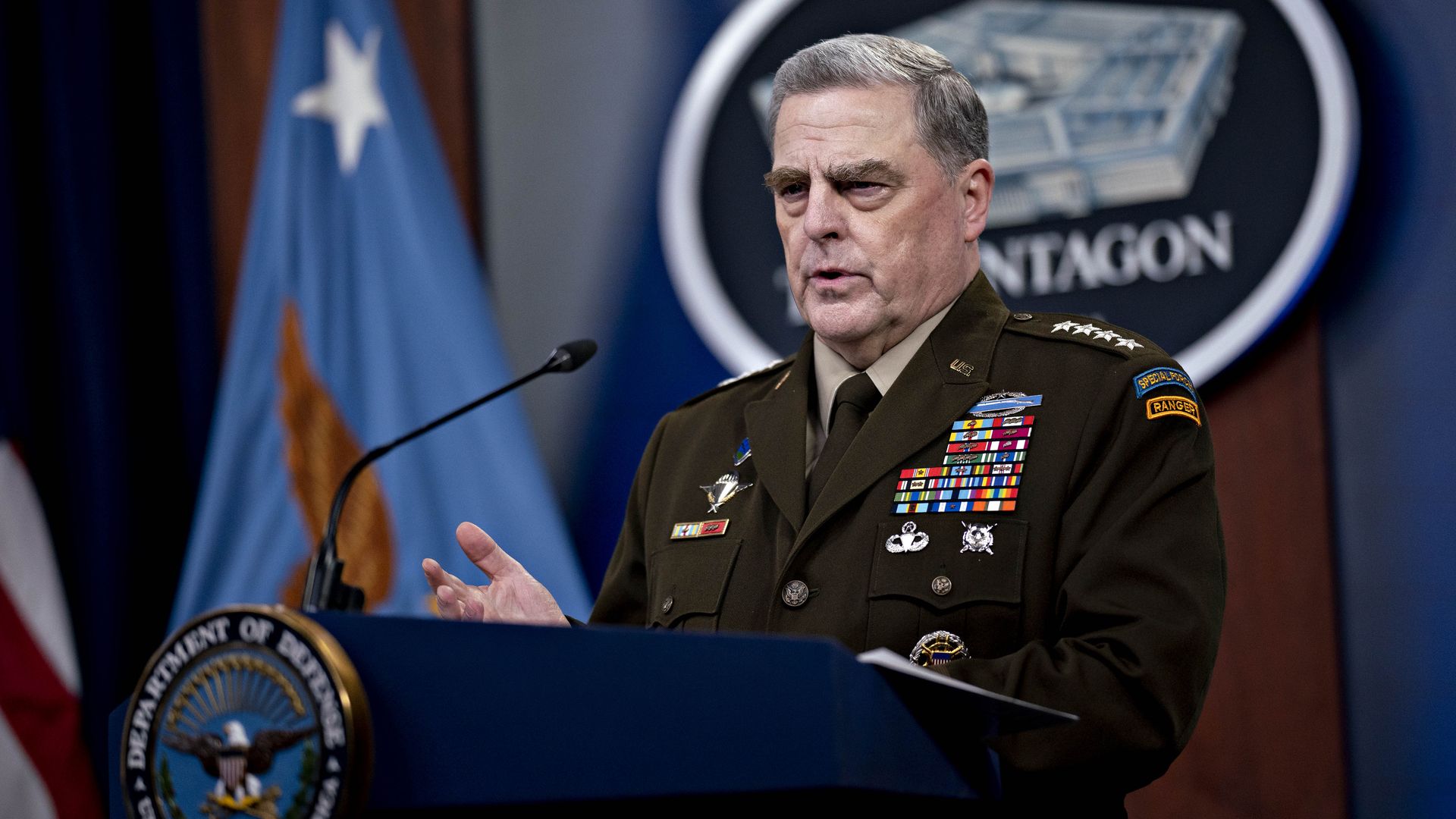 Joint Chiefs Chairman Mark Milley told the Associated Press on Friday that calls with his Chinese counterpart during the final months of Donald Trump's presidency were "perfectly within the duties and responsibilities" of his job.
Why it matters: In his first public comments on the calls that have prompted critics to question whether the general went too far, Milley maintained that such conversations are "routine," per AP.
Driving the news: Excerpts from "Peril" by Bob Woodward and Robert Costa detail secret phone calls in which the general assured his Chinese counterpart that Trump would not attack China and that if Trump did decide to attack, Milley would give the Chinese general a heads-up.
What he's saying: Milley said Friday such calls are done "to reassure both allies and adversaries in this case in order to ensure strategic stability," per AP.
Milley said he plans to have a deeper discussion about the calls when he testifies at a Senate hearing later this month.
"I think it's best that I reserve my comments on the record until I do that in front of the lawmakers who have the lawful responsibility to oversee the U.S. military," Milley told AP.
"I'll go into any level of detail Congress wants to go into in a couple of weeks."
The big picture: Milley is expected to testify at a Sept. 28 Senate Armed Services Committee hearing, where he will likely field questions on his actions during the final days of the Trump presidency.
President Biden on Wednesday expressed "great confidence" in Milley's leadership, saying "[Milley] is a patriot, he is somebody who has fidelity to the Constitution, and he has confidence in his leadership and the role he has played in his experience with him."
Go deeper: Mark Milley's crisis
Go deeper