Thousands of Haitian migrants held under Texas bridge after crossing border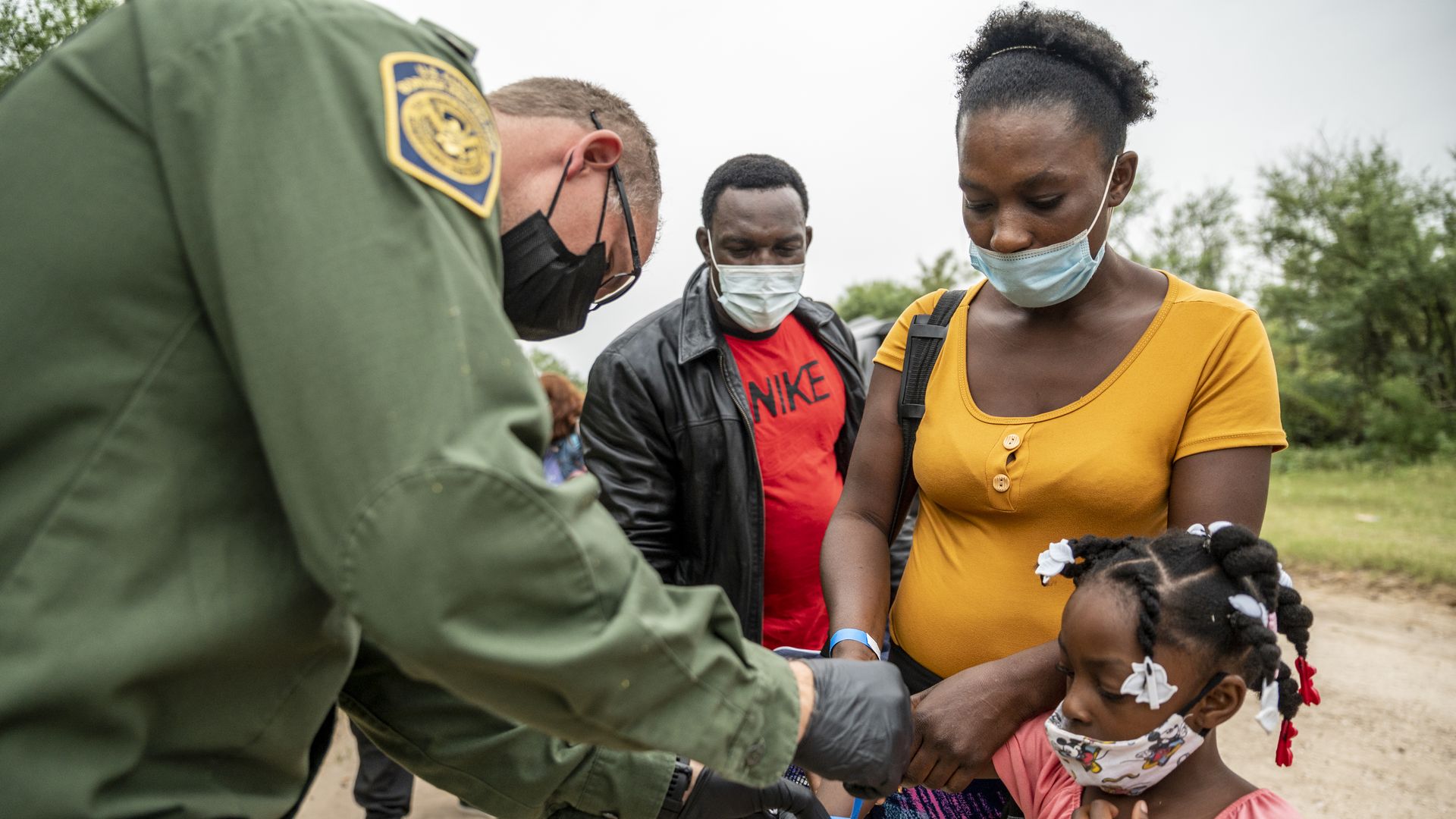 More than 10,000 migrants — mostly from Haiti — have formed a makeshift camp under a bridge that connects Texas and Mexico after crossing the southern border.
Why it matters: Several government officials have referred to the situation in Del Rio, Texas, as "unprecedented," the Washington Post writes. The migrants represent a new border emergency for the Biden administration, which is already struggling to welcome tens of thousands of Afghan evacuees.
Some migrants told the Post that they are crossing the border because "conditions are too hard in Haiti."
Several of the arriving migrants are Haitians who left the country following the 2010 earthquake, with many deciding to go to Brazil and other South American countries, the Post notes.
U.S. Customs and Border Protection told the Post in a statement that it is temporarily holding the migrants in a shaded area under the Del Rio International Bridge to "prevent injuries from heat-related illness ... while migrants wait to be taken into USBP custody."
By the numbers: Del Rio Mayor Bruno Lozano said there were 10,503 people as of 6:45pm Thursday, up from around 8,200 in the morning.
More than 29,000 Haitian migrants entered the U.S. from the southern border between October 2020 and August 2021, a massive increase from the 3,653 that arrived during the same time frame last year, according to CBP.
What they're saying: "The Border Patrol right now is so overwhelmed with the influx of migrants in the Del Rio sector," Lozano said.
"We have around 2,000–3,000 at any given moment in detention," he added, explaining that many under the bridge "are not in detention, they're just waiting to get detained to continue their process into the border patrol custody."
Go deeper