The Fed takes on its own rules amid stock trading controversy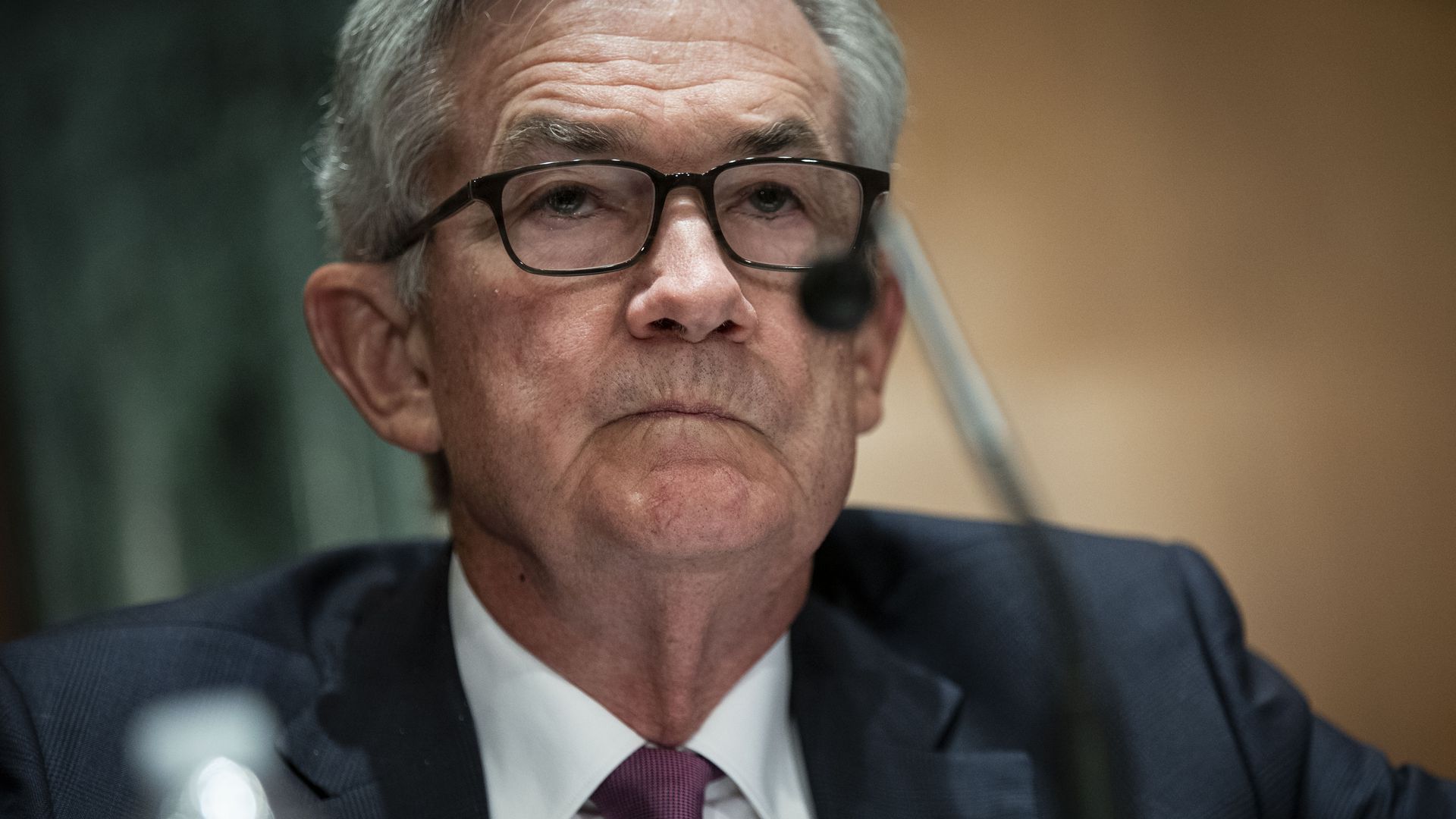 New disclosures that showed Fed officials were active in financial markets set off a firestorm of criticism. Now the Fed may overhaul the long-standing rules that allow those transactions.
Why it matters: What officials actively traded was sensitive to the Fed decisions they helped shape, including the unprecedented support that underpinned a massive financial market boom.
"Chair Powell late last week directed Board staff to take a fresh and comprehensive look at the ethics rules around permissible financial holdings and activities by senior Fed officials," a Fed spokesperson said in a statement Thursday.
Catch up quick: All of the regional Fed bank heads released financial disclosures for 2020 — but two raised eyebrows: Robert Kaplan (Dallas) and Eric Rosengren (Boston).
Kaplan made multiple million-dollar stock trades (including in names like Tesla) plus other investments, while Rosengren invested in real-estate tied assets.
The intrigue: Their activity didn't violate Fed rules. Ethics officials at the respective regional banks review disclosures.
How it works: A spokesperson said additional rules specific to Fed officials are "stricter than those that apply to Congress and other agencies."
Fed officials (and some staff) are subject to a "blackout period": no trading 10 days ahead of policy meetings through midnight of the final meeting day.
They also can't own bank stocks and are restricted in ownership of government securities: for instance, they can own Treasury bonds as long as holdings aren't valued above $50,000, per a conduct guide, last updated in 2017.
But while Fed chair Jerome Powell is required to report transactions above a certain threshold within 30 days (like other top government officials), Fed bank presidents don't have to do that.
The bottom line: In statements that came minutes apart last week, Kaplan and Rosengren said they would dump their individual stock holdings by Sept. 30 — and won't trade stocks while in their posts to avoid "even the appearance of any conflict of interest."
Of note: The conduct guide already cautions officials to "avoid any dealings … that might convey even an appearance of conflict between their personal interests, the interests of the [Fed], and the public interest."
Go deeper