FEC tosses illegal donation case against private prison firm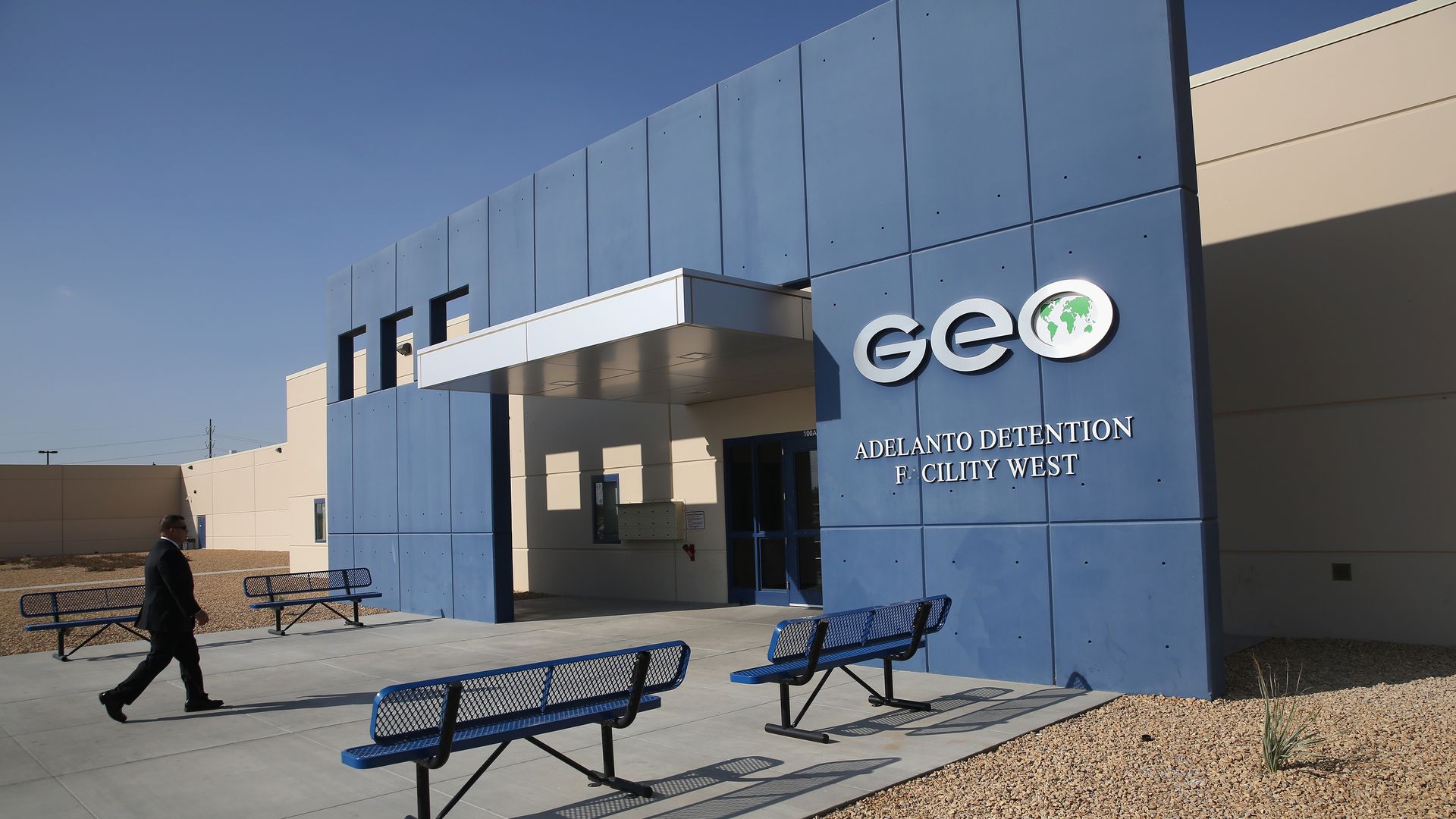 The Federal Election Commission has voted not to pursue sanctions against a private prison company alleged to have illegally donated to a pro-Trump super PAC.
Why it matters: The notoriously fractious commission once again deadlocked along partisan lines, barring it from enforcing what good government groups call an open-and-shut case of illicit politicking.
What's happening: In 2016, GEO Corrections Holdings, a division of the private prison giant GEO Group, contributed $225,000 to the super PAC Rebuilding America Now, which was run by associates of then-Trump campaign chair Paul Manafort.
The Campaign Legal Center, a nonprofit watchdog group, alleged the donation violated laws barring government contractors from donating to federal political groups.
GEO, which also runs large immigrant detention centers, insisted its subsidiary was legally distinct from its contracting arms and therefore free to donate.
The FEC's general counsel cast doubt on that claim, pointing to documents filed with other agencies, including the National Labor Relations Board, in which GEO described the subsidiary at issue as a federal contractor.
The sticking point: Under federal law, contractors themselves cannot donate, but sister companies that do not receive federal contracts aren't bound by the prohibition.
Since the Rebuilding America Now donation, GC Holdings and another GEO subsidiary have continued giving large sums to Republican-aligned super PACs.
What they're saying: "It is not credible to claim that GCH is a separate company," FEC chair Shana Broussard and commissioner Ellen Weintraub wrote in a statement on the case.
GC Holdings' "management, finances, and governing policies are so tightly interwoven with the other corporate entities that they constitute a single entity for purposes of the contractor contribution prohibition," they wrote.
The GEO Group "illegally used campaign contributions to buy massive federal contracts, and the FEC has decided to do nothing about it," said Adav Noti, senior director for trial litigation at Campaign Legal Center, which lodged the FEC complaint.
The bottom line: The FEC nonetheless voted 3-3 not to find probable cause of a violation and closed the case.
The dismissal comes shortly after the FEC took action against another Trump super PAC donor, federal disaster relief contractor AshBritt.
That company's CEO was forced to pay a $125,000 fine after the company illegally gave $500,000 to pro-Trump super PAC America First Action in 2018.
Go deeper