Biden threatens new sanctions against Ethiopian officials over Tigray conflict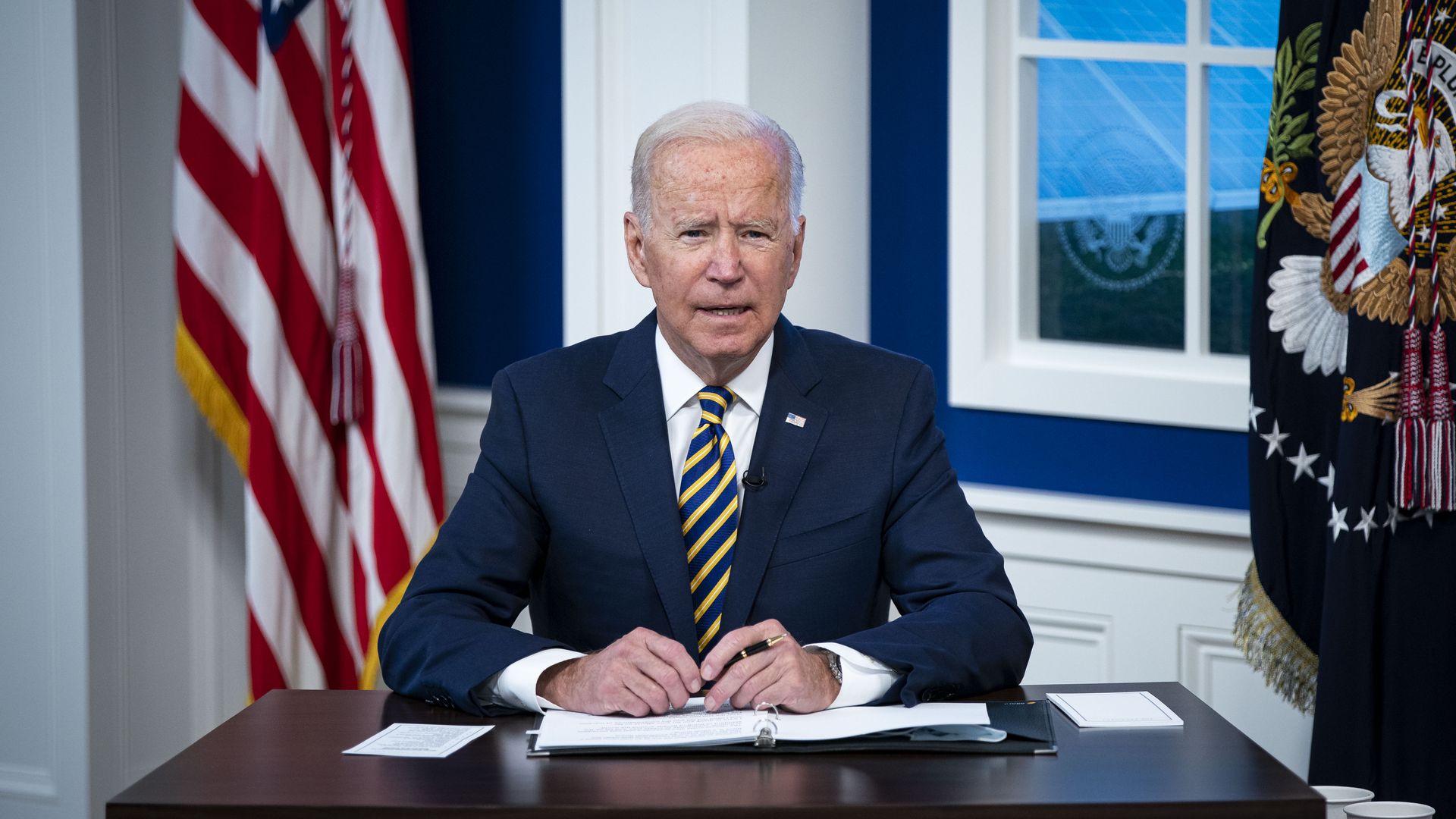 President Biden on Friday signed an executive order allowing the Treasury and State departments to impose sanctions against Ethiopian officials "responsible for, or complicit in, prolonging the conflict" in the Tigray region.
Driving the news: Hundreds of thousands of people are facing famine conditions in Tigray, but less than 10% of the needed humanitarian supplies has reached the region over the last month "due to the obstruction of aid access" by the Ethiopian government, according to Biden administration officials.
The big picture: The Biden administration did not impose the sanctions immediately after the president signed the order, but "is prepared to take aggressive action," unless the parties responsible for conflict "take meaningful steps to enter into talks for a negotiated ceasefire and allow for unhindered humanitarian access," a senior administration official said on a briefing call.
Biden said his executive order "provides the Department of the Treasury with the necessary authority to hold accountable those in the Government of Ethiopia, Government of Eritrea, the Tigray People's Liberation Front, and Amhara regional government, among others, that continue to pursue conflict over negotiations to the detriment of the Ethiopian people."
What he's saying: "The ongoing conflict in northern Ethiopia is a tragedy causing immense human suffering and threatens the unity of the Ethiopian state," Biden said in a statement.
"Humanitarian workers have been blocked, harassed, and killed," he added.
"I join leaders from across Africa and around the world in urging the parties to the conflict to halt their military campaigns, respect human rights, allow unhindered humanitarian access, and come to the negotiating table without preconditions. Eritrean forces must withdraw from Ethiopia."
Ethiopian Prime Minister Abiy Ahmed's office in an "open letter" addressed to Biden said that while "the entire world has turned its eyes onto Ethiopia and the Government for all the wrong reasons, it has failed to openly and sternly reprimand the terrorist group in the same manner it has been chastising my Government."
The letter posted on Twitter on Friday added that recent U.S. policy "comes not only as a surprise to our proud nation, but evidently surpasses humanitarian concerns."
Go deeper: Ethiopia's civil war spreads beyond Tigray
Go deeper