Federal judge blocks Biden administration's use of Title 42 policy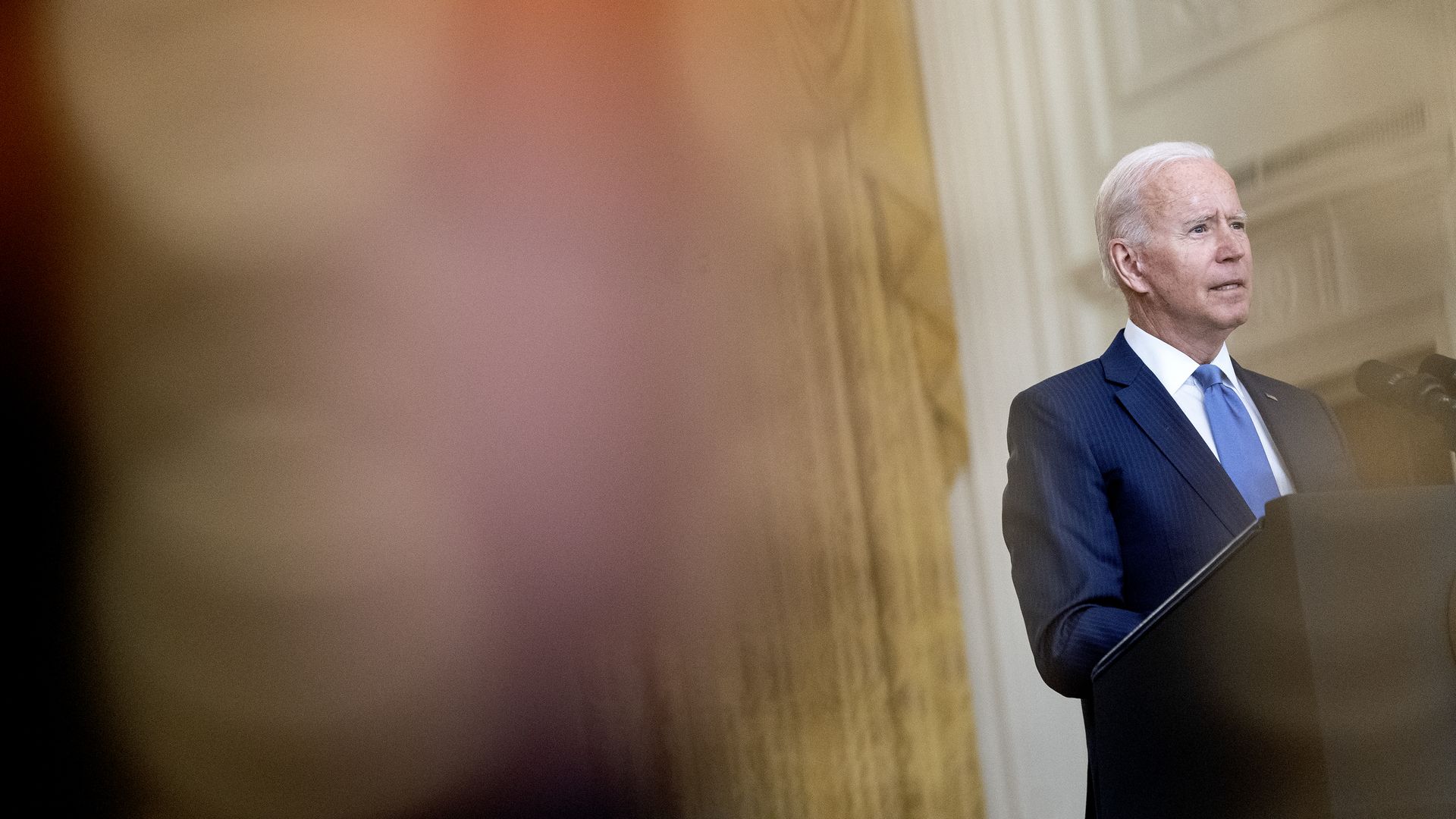 A federal judge on Thursday blocked the Biden administration from enforcing a public health order that fast-tracked deportations of migrant families at the southern border.
Why it matters: President Biden has faced significant backlash for retaining the Trump-era policy, which was implemented as a COVID containment measure. The expulsions deny adult migrants and families the chance for asylum.
What they're saying: In his ruling on Thursday, Judge Emmet Sullivan of the District of Columbia District Court acknowledged the government's burden with limiting the spread of COVID, but "in view of the wide availability of testing, vaccines, and other minimization measures, the Court is not convinced that the transmission of COVID-19 during border processing cannot be significantly mitigated."
"Indeed, the government has successfully implemented mitigation measures with regard to processing unaccompanied minors in order to minimize risk of COVID-19 transmission," Sullivan wrote.
The judge's order takes effect in 14 days. It marks a "major defeat for the administration," per CNN.
"President Biden should have ended this cruel and lawless policy long ago, and the court was correct to reject it today," Omar Jadwat, director of the ACLU's Immigrants' Rights Project, said in a statement following the ruling.
The Department of Homeland Security did not immediately respond to a request for comment.
The big picture: Biden had plans to end the policy in July but reconsidered due to renewed concerns around the Delta variant.
Two humanitarian organizations charged with recommending which migrants to allow into the U.S. said they would end their work with the government in late July, AP reports.

They joined ACLU and other immigration groups in urging the administration to end the policy.

The number of migrants detained along the U.S.-Mexico border exceeded 200,000 for the first time in 21 years in July.
Go deeper