"Noticias Telemundo" names Julio Vaqueiro as new anchor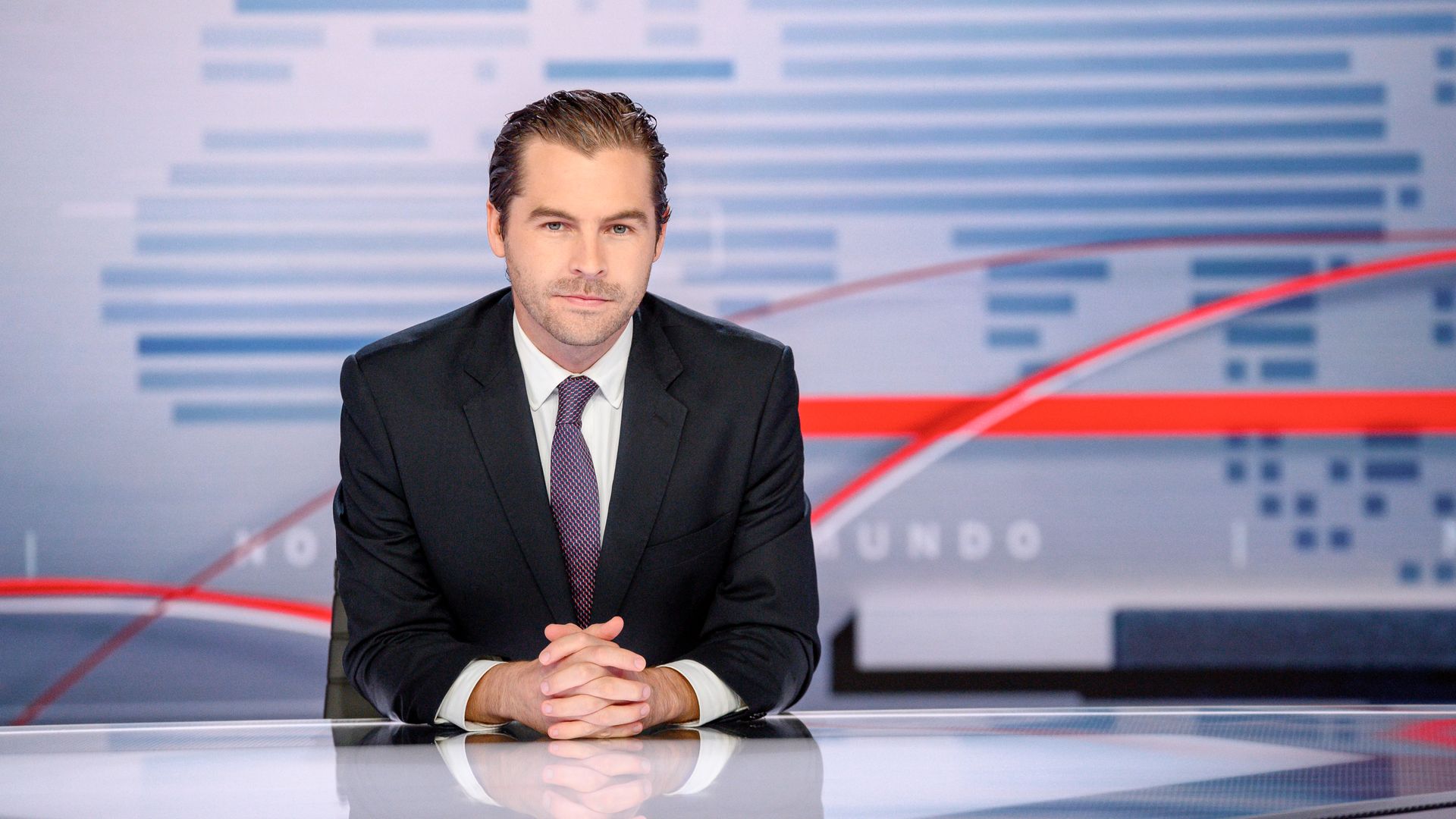 Emmy award-winning journalist Julio Vaqueiro will become the new anchor of "Noticias Telemundo," the network's daily Spanish-language evening newscast, Noticias Telemundo announced Thursday.
The big picture: Vaqueiro replaces José Díaz-Balart, who is returning to MSNBC later this month to host a new show as NBC seeks to add more diverse voices to its English-language news programs.
Details: A native of Mexico, Vaqueiro moves into the role after anchoring Noticias Telemundo's late-night weekday newscast, which airs Monday through Friday at 11:35 PM ET/10:35 CT.
The network said Vaqueiro also will contribute reporting across all of Noticias Telemundo's news.
Vaqueiro has also contributed to "NBC News X Noticias Telemundo Reports," a news initiative between the two networks where bilingual reporters collaborate on stories.
Vaqueiro joined Telemundo's national news network in 2017 as co-anchor of the weekend newscast, "Noticias Telemundo Fin de Semana." Before that, he was a co-anchor at Telemundo 52, an affiliate in Los Angeles.
What they're saying: "Julio has consistently delivered impactful and rigorous journalism across multiple anchoring roles, and we're thrilled he will be bringing his integrity, unique voice and commitment to our audience to our flagship newscast," Luis Fernandez, president of Noticias Telemundo, said in a statement.
The intrigue: Díaz-Balart return to MSNBC and Vaqueiro's new role come during the heart of Hispanic Heritage Month.
Currently, NBC News, MSNBC, and CNBC have nine Latino anchors across its broadcast, cable and streaming platforms. That's more than any other English-language media outlet.
Go deeper