An inside look at Intuit's Mailchimp acquisition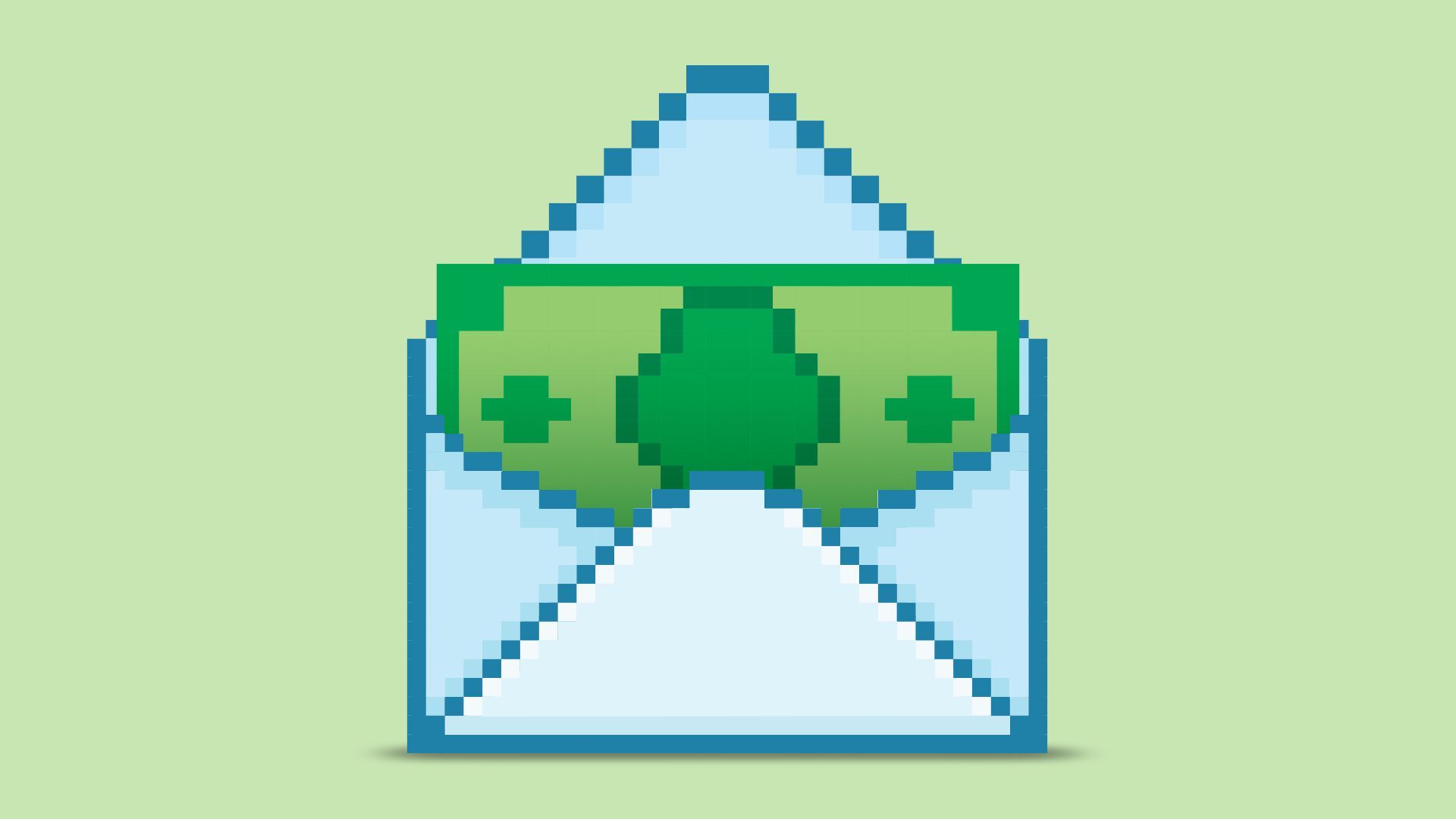 When Mailchimp recently agreed to be acquired by Intuit for $12 billion, we noted how it was the richest sale ever of a private bootstrapped company. Now we know more about why the Atlanta-based email marketing company never took outside funding.
The big picture: Mailchimp founder and CEO Ben Chestnut tells Axios that it was all about timing.
Mailchimp was founded in 2001, when the country was in recession and the dotcom bust was still fresh. Raising venture capital was hard for most startups, let alone one based in Atlanta.
There was, in Chestnut's words, "a whole movement to get real, get pragmatic about things ... a distaste for" venture capital.
Some prospective investors did eventually visit Atlanta, but Chestnut says they missed the opportunity, in large part because they were still stuck in the past:
"There was no prevalence of micropayments. When I told people we charged $5 a month through a credit card, nobody got that, they just wondered about the transaction fees. And remember, when Apple iTunes began, charging 99 cents per song, that was radically different."
"I'd ask investors flat out, 'What would I use it for?' And they'd say to go buy a bunch of Cisco servers.' And I'd say: 'There's managed hosting now. Have you not heard of Rackspace?'"
Chestnut adds that VCs also questioned why Mailchimp was focusing on the small business sector, which some noted was a nut that only Intuit had managed to lucratively crack.
Inside look: A few other notes from the conversation, which also included Intuit small biz boss Alex Chriss...
Chestnut began getting informally advised a couple of years ago by Intuit co-founder and board member Scott Cook, first via phone over lunch. Not about an acquisition, but about how to transform Mailchimp from an email-only business into one that also incorporated other communications tools (social media, etc.). Or, as Chestnut puts it, moving from Act 1 to Act 2.
"I used to joke that the 'e' in email stands for expendable income."
Chestnut and Intuit's Chriss first began talking last year, leading to what became the first time that Mailchimp ever formally hired bankers (Qatalyst Partners) for an auction. Chestnut said there were multiple takeover offers, but declined to say if Intuit's was the largest.
Chestnut is about to become a multibillionaire, but says the only purchase he's planning is a new mountain bike. The 47-year-old adds:
"As our biz started to ramp up, we were already in our 30s and already had kids. I've mentioned to my co-founder Dan that we were so fortunate to have been grounded before our business began to take off. If this had happened in our 20s, God help us."
Go deeper