Hispanic Heritage Month: Peru feeds the world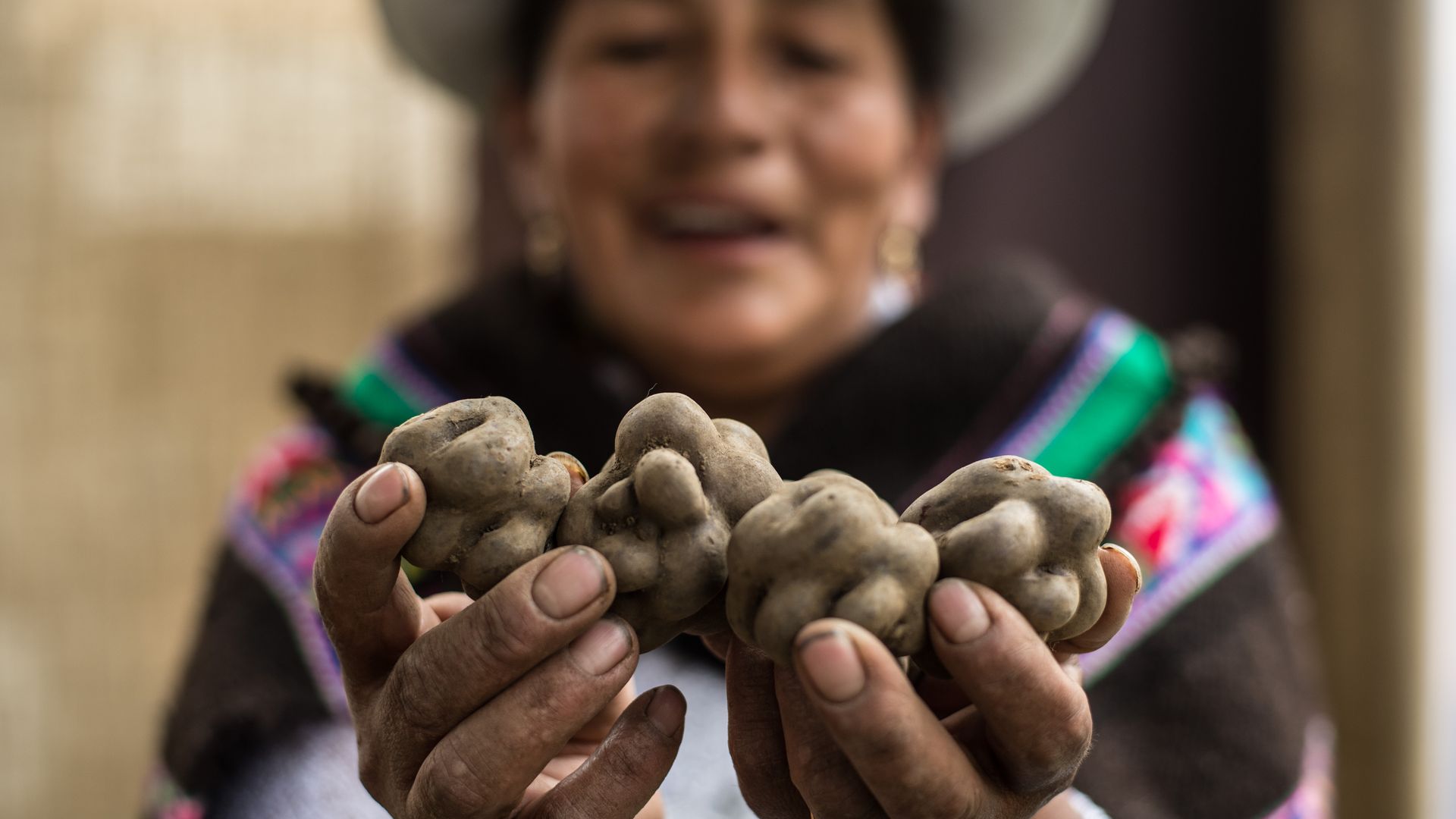 Potato, potahtoh. Tomato, tomahtoh. It's a debate we owe to Peru, the third-largest country in South America, which gave the world its native potatoes and tomatoes among other foods.
Why it matters: Ancient Peruvians developed and planted thousands of crops, including quinoa, tomatoes, corn and potatoes — which are only indigenous to the Andes in South America. The Spanish then exported these crops around the world at a time when famine was common from Europe to Russia. Smithsonian Magazine credits Peru's potatoes with making the rise of the West possible.
History: The Spanish, led by conquistador Francisco Pizarro, first arrived in Peru in 1526.
Although Peruvian food only recently has gained tremendous popularity around the world, the country has been feeding the world for centuries.
Besides potatoes, Peruvian staples include quinoa, maca (a plant mainly consumed as a powder), lucuma (a fruit that once referred as the Gold of the Incas) and kiwicha (known as amaranth) — all of which today are considered "superfoods" for their health benefits.
Zoom in: Peru encompasses a variety of climates, from mountains to jungles to coastlines. Each region offers culinary diversity within Peruvian cuisine.
The bottom line: Peru's cuisine is considered the "original fusion food," as it adapted the foods of different cultures and nationalities, including Spanish colonizers, enslaved Africans, Chinese laborers and Italian settlers, as they arrived.
Get more news that matters about Latinos in the hemisphere, delivered right to your inbox on Tuesdays and Thursdays. Sign up for the Axios Latino newsletter.
Go deeper