Gottlieb: CDC hampered U.S. response to COVID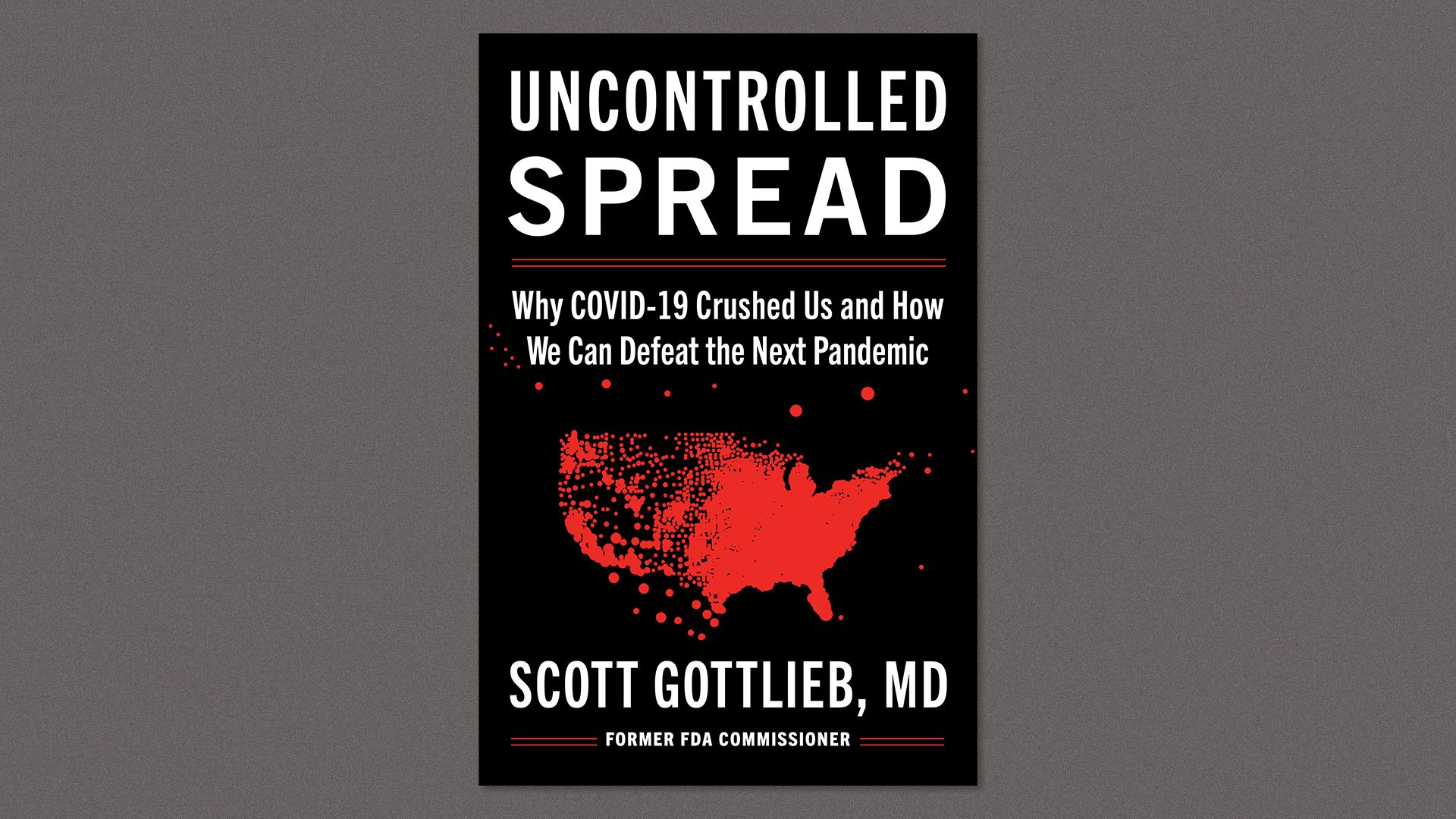 The CDC moved too slowly at several points in the coronavirus pandemic, ultimately hindering the U.S. response, former FDA Commissioner Scott Gottlieb writes in a new book, Uncontrolled Spread.
The big picture: The book argues that American intelligence agencies should have a much bigger role in pandemic preparedness, even if that's sometimes at the expense of public health agencies like the CDC.
"Typically, security agencies have viewed the CDC as 'having this mission' or 'having the ball on this.' Clearly they don't," Gottlieb told Axios.
Details: The CDC initially recommended 10 feet of social distancing, but officials in the Trump administration pushed the agency to reduce that to six feet — which still required many schools to stay closed.
"If that had gotten out at the time, everyone would had said 'Oh my God. It's White House interference in the CDC.' But the White House was right to oppose it. It was arbitrary and it couldn't be implemented," Gottlieb said.
"That was the single costliest recommendation the CDC issued during this whole pandemic," he said.
Under the Biden administration, the CDC finally reduced social distancing recommendations to three feet — based on data that had been available for six months.
Better intelligence at the beginning of an outbreak would also help the U.S. swing into action more quickly, Gottlieb writes.
"We need to have human assets in the medical community so we understand when an outbreak emerges," he said. "We need to have the capability of monitoring typical streams of intelligence, like signals intelligence and maybe even satellite intelligence, looking for things that could be trip wires for an outbreak of disease."
The intrigue: Gottlieb confirms that some Trump administration officials had an "attitude of emphatic nonchalance about the pandemic, often mocking personal precautions as marks of weakness, taunting colleagues who wore masks."
Gottlieb said he told Trump not to pull the U.S. out of the World Health Organization, but also criticized the Biden administration's "hasty" return to WHO without certain conditions attached.
The book comes out Sept. 21.
Go deeper