Swing voters' split feelings about Afghanistan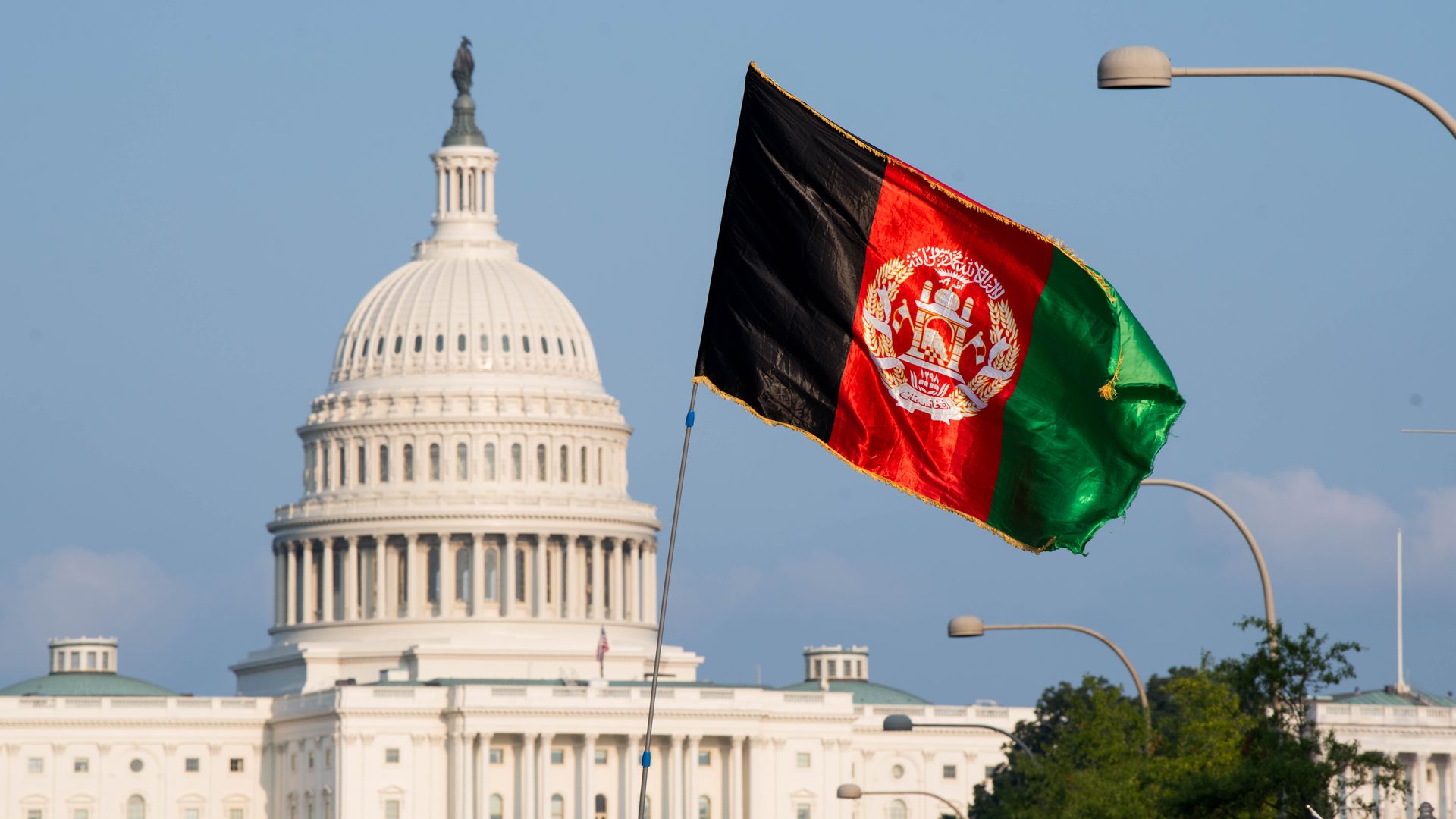 Some swing voters say they're deeply disappointed with the execution of the U.S. withdrawal from Afghanistan.
Yes, but: They don't believe former President Trump would have handled it better than President Biden, and the issue is far less important to them than getting the pandemic under control.
The big picture: These were some of the key takeaways from Axios' latest Engagious/Schlesinger focus groups. The Sept. 14 sessions involved 10 swing-state voters around the country, who backed Trump in 2016 but switched to Biden in 2020.
While a focus group is not a statistically significant sample like a poll, the responses show how some voters in crucial states are thinking and talking about current events.
Why it matters: Chaos, deaths, uncertainty, images of the U.S. retreat and the instant rise of the Taliban have driven negative headlines. They also created a major crisis for a president who ran on his foreign policy credentials, competency and instincts for calm and order.
The political question is how damaging the exit from Afghanistan will be for Biden and his party, heading into 2022 midterms in which Republicans could retake one or both chambers of Congress.
Details: Nine of the 10 said they agreed with Biden's decision to withdraw but were unhappy with the way it was executed.
Seven of 10 said the level of chaos was not inevitable, and that more planning should have gone into its execution.
Only 1 of the 10 said they believe Trump would have handled it better.
All 10 voters said the pandemic would be a more important issue for them than Afghanistan when the midterm elections come around.
What we're watching: Voters said their perceptions of Biden took a hit as a result of the Afghanistan withdrawal. It shook their confidence in his leadership and forced them to reengage with daily news coverage — something they'd burned out on during the Trump era.
Voters said they'd rejoiced in being able to largely ignore the news — until now.
Stephanie C. from North Carolina, 38, said now she intends to keep a closer eye on the president's handling of international issues.
"I was pretty much devastated by the way everything went down," said Elisa S. from Florida, 53.
The bottom line: "The only silver lining for Biden is they don't think Trump would have handled the withdrawal any better," said Rich Thau, president of Engagious, who moderated the focus groups.
Go deeper