The financial literacy industrial complex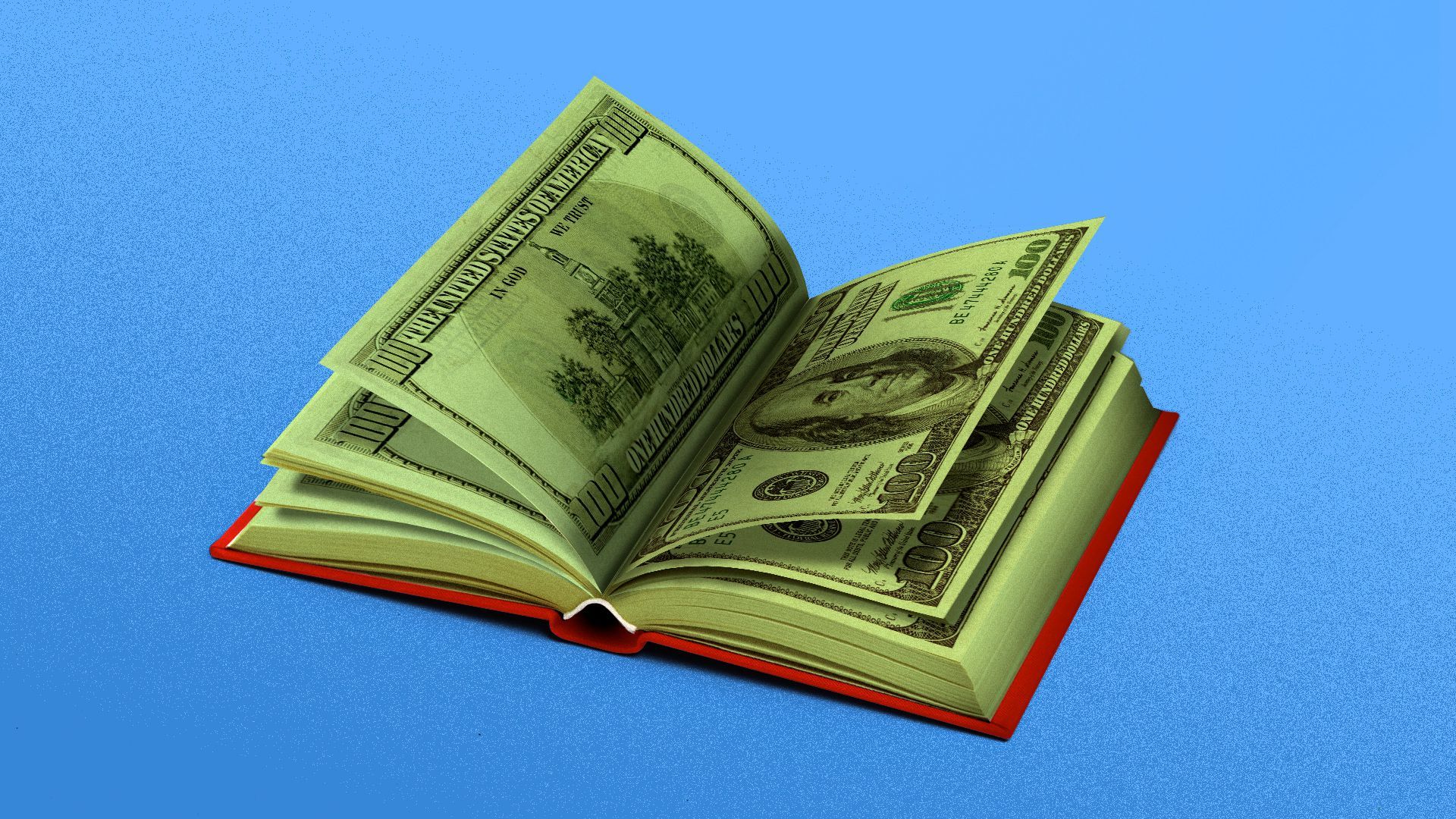 You probably don't remember learning much about money or finance in high school. Now a whole industry, rife with conflicts of interest, is springing up in an attempt to change that.
Why it matters: Millions of people do badly on problematic standardized tests of financial literacy; millions of people are also poor, and struggle with their finances.
The financial literacy industry, funded in large part by the financial services industry, draws a direct causal line from the bad test results to debt and poverty, and tries to improve financial outcomes through education.
The big picture: Evidence that financial literacy education works is shaky; most evidence points to it being a waste of time.
The Financial Times launched its own financial literacy charity this week, claiming that such education "can make a vast difference" and "can be transformative for individuals and families." Its executive director, Aimée Allam, tells Axios that its whole program will be based in rigorous academic research, and that "we're not going to do anything unless we measure it."
A 2014 meta-analysis of 169 papers and 201 studies, however, found that "interventions to improve financial literacy explain only 0.1% of the variance in financial behaviors studied" — and that low-income students had even weaker correlations.
Between the lines: Loyola Law School professor Lauren Willis, whose own recent paper concludes that "financial education does not demonstrably improve financial well-being," tells Axios that one-on-one financial counseling, of people already participating in the financial world, can be effective.
Teaching children who don't yet need to live on their income, however, has little if any measurable effect.
The main reason that teens get targeted is they're a captive audience for financial education campaigns, many of which come with branding from large financial services companies.
Driving the news: Charles Schwab this week launched Moneywise America, an ambitious program aimed at "making free financial education available to every school and community in the United States." Those free course materials, however, are taught by volunteer Schwab employees and carry Schwab copyright and branding.
Financial services companies often use financial education as a marketing tool. Chime, for instance, a neobank aimed at younger customers, has hired rapper 21 Savage to front its own campaign ("level up your finances like a Savage").
Robinhood has a similar site, Robinhood Learn, which tells potential customers that "the sooner you invest, the longer you give your money the chance to grow."
Schwab's Casey Cortese, who was centrally involved in developing the Schwab curriculum, embraces such outreach from competitors. "People need to hear the same concept multiple times to absorb the learning," she tells Axios.
The bottom line: Financial literacy education is increasingly being created by the very companies that the students should be taught skepticism toward.
As the FoolProof Foundation puts it: "Today's financial literacy education doesn't work because virtually all major financial literacy resources are developed or shaped by businesses that benefit when consumers make money mistakes."
Such curricula also tend to reinforce a libertarian view of financial wellness, based on individual rather than collective action — one where poverty and debt are less a societal problem and more a consequence of bad individual financial decisions.
Go deeper