DOJ files appeal to block Purdue Pharma deal that shields Sackler family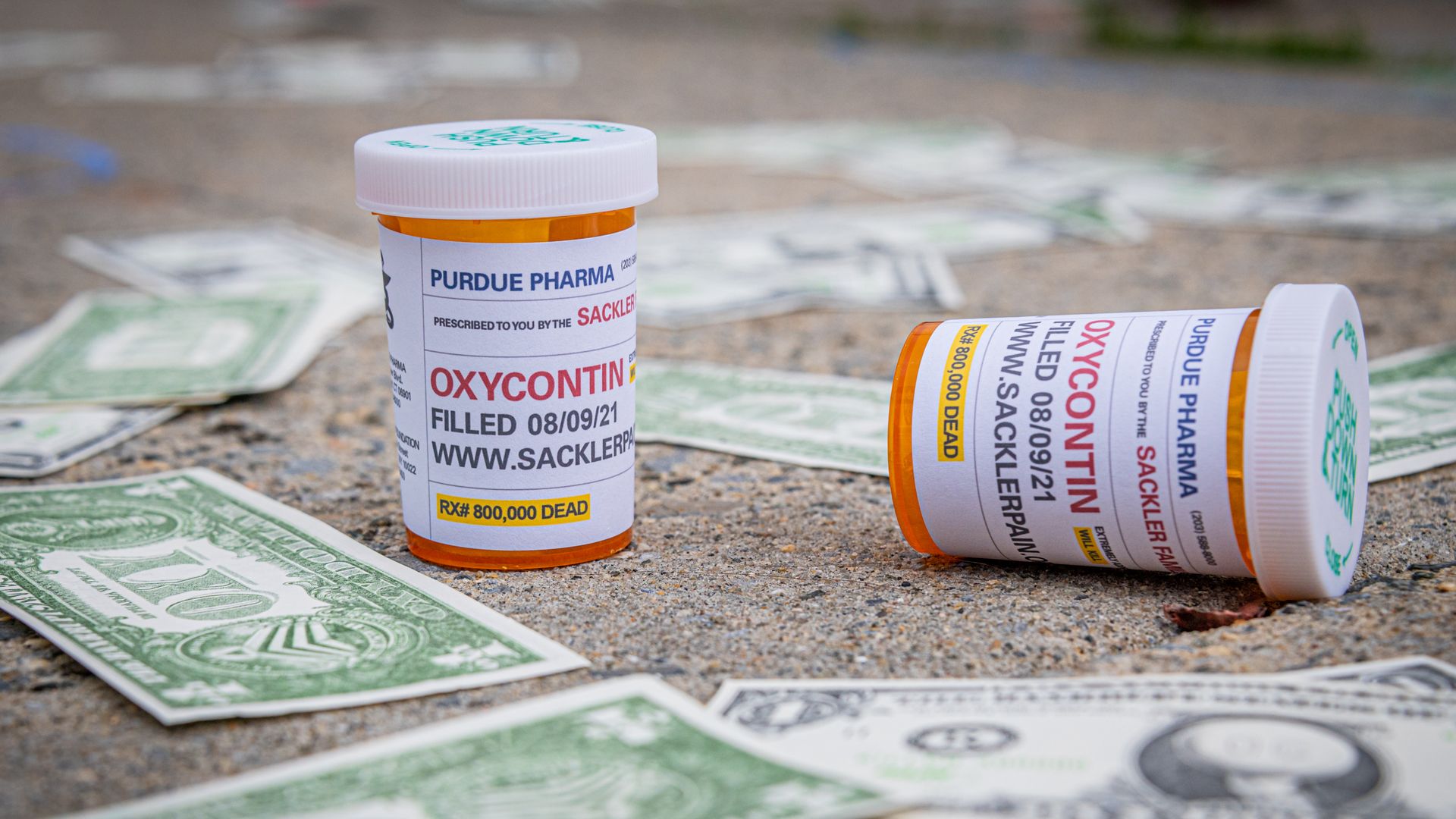 The Department of Justice on Wednesday filed an appeal to block the Purdue Pharma bankruptcy plan, which shields the Sackler family from getting sued over opioids in the future, NPR reports.
Driving the news: Earlier this month, a federal judge approved a bankruptcy settlement that granted immunity to the Sacklers as long as they paid $4.3 billion and renounced ownership of Purdue Pharma. The DOJ said the deal was "unlawful" and "unconstitutional."
State of play: William Harrington, who serves as U.S. trustee for the Justice Department, filed documents asking for an "expedited stay" to block the implementation of the settlement, per NPR.
Harrington had said in an earlier filing that through this settlement, the Sacklers were successfully avoiding accountability for "alleged wrongdoing in concocting and perpetuating for profit one of the most severe public health crises ever experienced in the United States."
The other side: Settlement supporters say that it will avoid the continuation of litigation while also funding drug treatment programs in the future, NPR notes.
Flashback: In 2019, court documents showed that Richard Sackler, former president of Purdue, played a crucial role in planning the company's promotional strategy for its highly addictive painkiller OxyContin.
Catch up quick: The federal government for years has attempted to hold the giant drugmaker responsible for the country's opioid crisis, which has killed nearly 841,000 people since 1999, per the Centers for Disease Control and Prevention.
Go deeper