Study: Gaps in data on Native Hawaiians, Pacific Islanders alarming amid COVID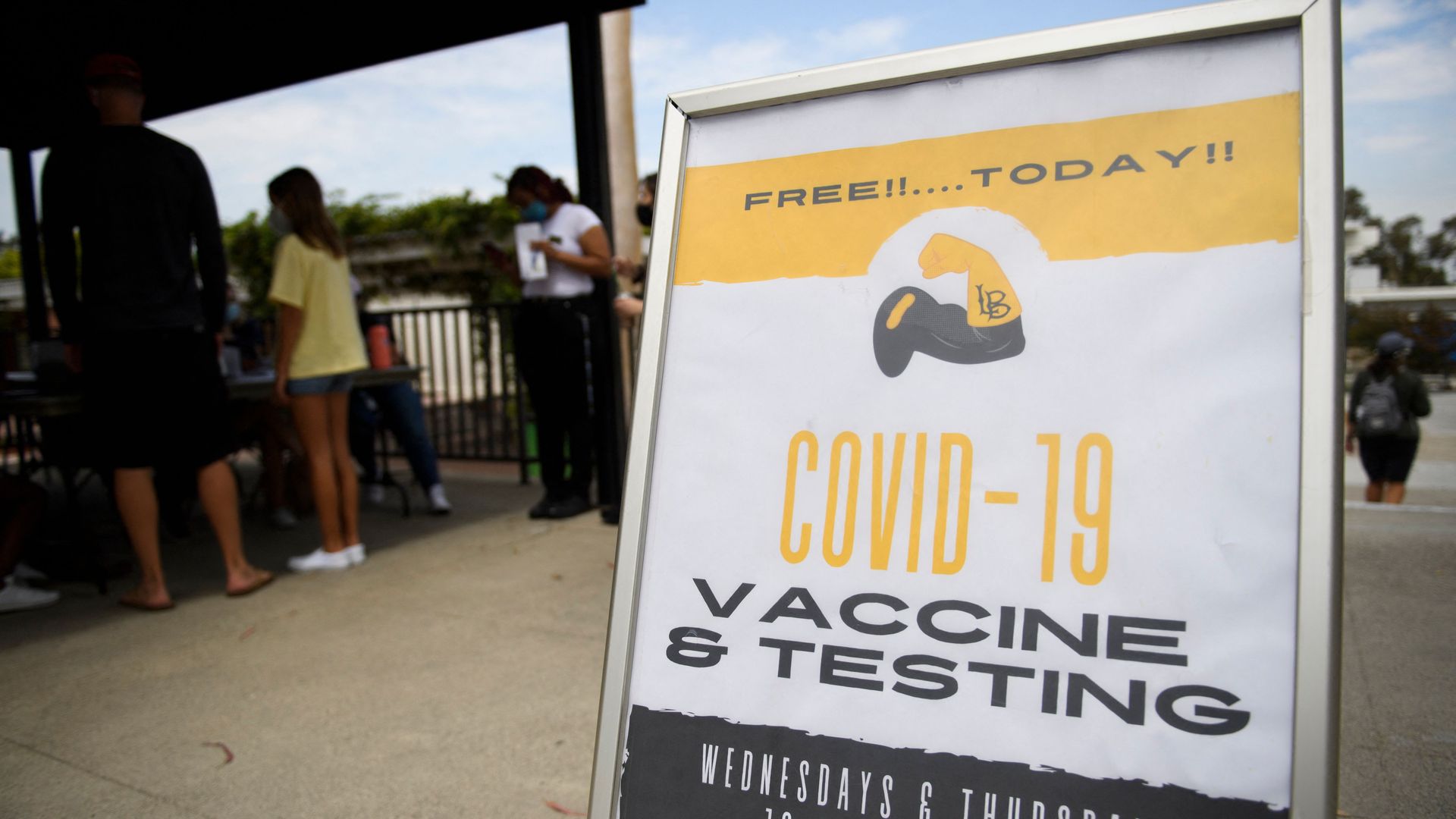 Native Hawaiians and Pacific Islanders are one of the fastest-growing populations, yet data collection on the community at the federal and state levels remains "virtually nonexistent," according to a new study published in the Journal of Health Politics, Policy, and Law.
Why it matters: In 1997, the Office of Management and Budget mandated the disaggregation of Native Hawaiian and Pacific Islander data from the broader "Asian" category. Yet two decades later, over 30% of federal data sources fail to provide disaggregated NHPI data, a gap that's more pressing than ever due to the pandemic, researchers say.
"This information omission has led to structural racism that disproportionately affects roughly 1.4 million Americans through an inability to advocate, a lack of resources and limitations to political power," per a release about the study.
Details: Of the 50 states, only 20 (40%) currently report disaggregated NHPI COVID case data. Only 16 (32%) report disaggregated NHPI COVID-19 death data.
In their analysis of the Healthy Places Index, a metric used by California to appropriately allocate COVID-19 resources to high-risk neighborhoods, researchers found that NHPIs are underrepresented despite experiencing the highest case and death rates in the state.
In the "vast majority" of states that do report disaggregated data, NHPIs' rates for COVID cases and deaths rank the highest compared to any other racial group, according to the researchers.
"This makes us think that NHPIs are experiencing a greater burden of COVID-19 even in states that don't report their data, but without the data, there is little ability to advocate for needed resources," said Brittany Morey, a public health professor at the University of California, Irvine and corresponding author of the study.
What they're saying: "Although we recognize that NHPI and Asian panracial coalitions continue to collaborate to achieve common goals, when it comes to directing public resources to address social and health problems, more data disaggregation for NHPI and Asian subpopulations are crucial," researchers wrote.
"By achieving data equity, our hope is that future generations will be able to achieve health and social equity for all communities of color," 'Alisi Tulua, project director for the NHPI Data Policy Lab and study co-author, said in a statement.
The big picture: AAPI lawmakers and activists have pushed for data disaggregation for years, citing the diversity within the AAPI community and the disparities that are often hidden under the umbrella term.
Go deeper