Trump officials aim to turn GOP against Afghan refugees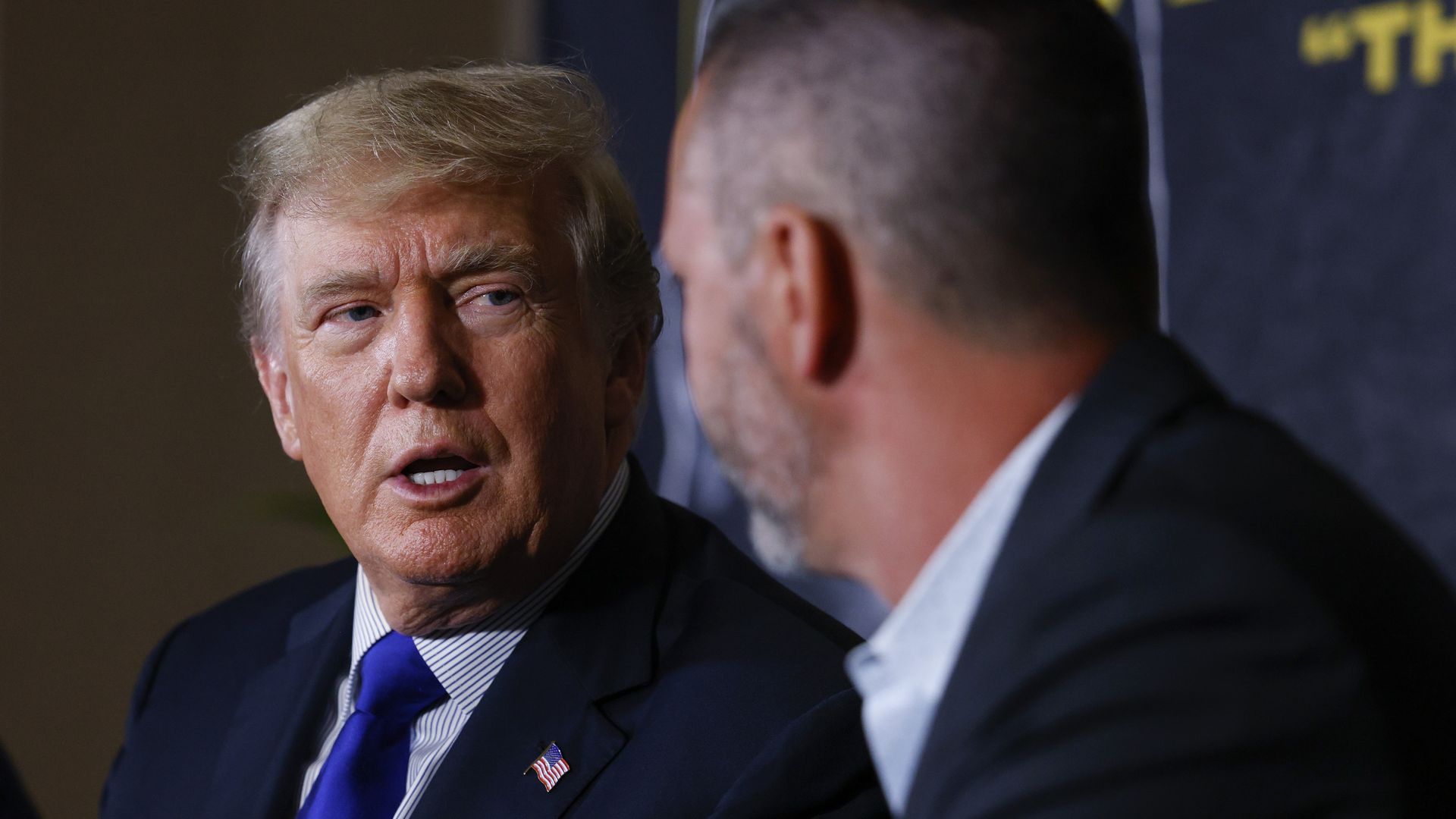 A handful of former Trump officials are making a concerted effort to amass opposition to Afghan refugees fleeing the Taliban, AP reports.
Why it matters: In media appearances, position papers and meetings with GOP lawmakers, they're crafting a narrative that hinges on the anti-immigrant sentiment that defined former President Trump's rise and overall discontent with the Biden administration's withdrawal from Afghanistan.
"That, they hope, could keep GOP voters motivated heading into next year's midterms, when control of Congress is at stake," AP writes.
How it's happening: A position paper published this week by the right-leaning nonprofit Center for Renewing America, which is led by Trump's former budget chief Russ Vought, fans the flames of xenophobic rhetoric, claiming that Afghan culture is incompatible with the United States.
Trump adviser Stephen Miller urged constituents on Wednesday to ask their representatives "to stand with [Indiana Rep.] Jim Banks in the fight against Biden's plan to authorize mass migration from Afghanistan."
Trump himself has perpetrated similar sentiment. "Who are all of the people coming into our Country?" he asked in a recent statement, insinuating that the Afghan allies arriving in the U.S. could be terrorists.
Some Republicans have also called for the U.S. to resettle Afghan allies in other countries and conduct security screenings of those who come to the United States.
The other side: "Some of the people who've always been immigration hard-liners are seeing this wrongly as an opportunity ahead of the midterms to, for lack of a better term, stoke fear of, 'I don't want these people in my country,'" Alyssa Farah, a former Pentagon press secretary who also served as Trump's White House communications director, told AP.
Their messaging puts them at odds with Christian evangelicals who make up a major GOP constituency and seek to welcome Afghans, Farah noted.
The big picture: In its evacuations, the U.S. has prioritized Afghans who assisted the U.S. or NATO in its mission in Afghanistan. Others may hold visas or have applied for them. Journalists and human rights workers are also in the mix.
Go deeper: 14 steps to America
Go deeper