Safety advocates push tech to save kids trapped in hot cars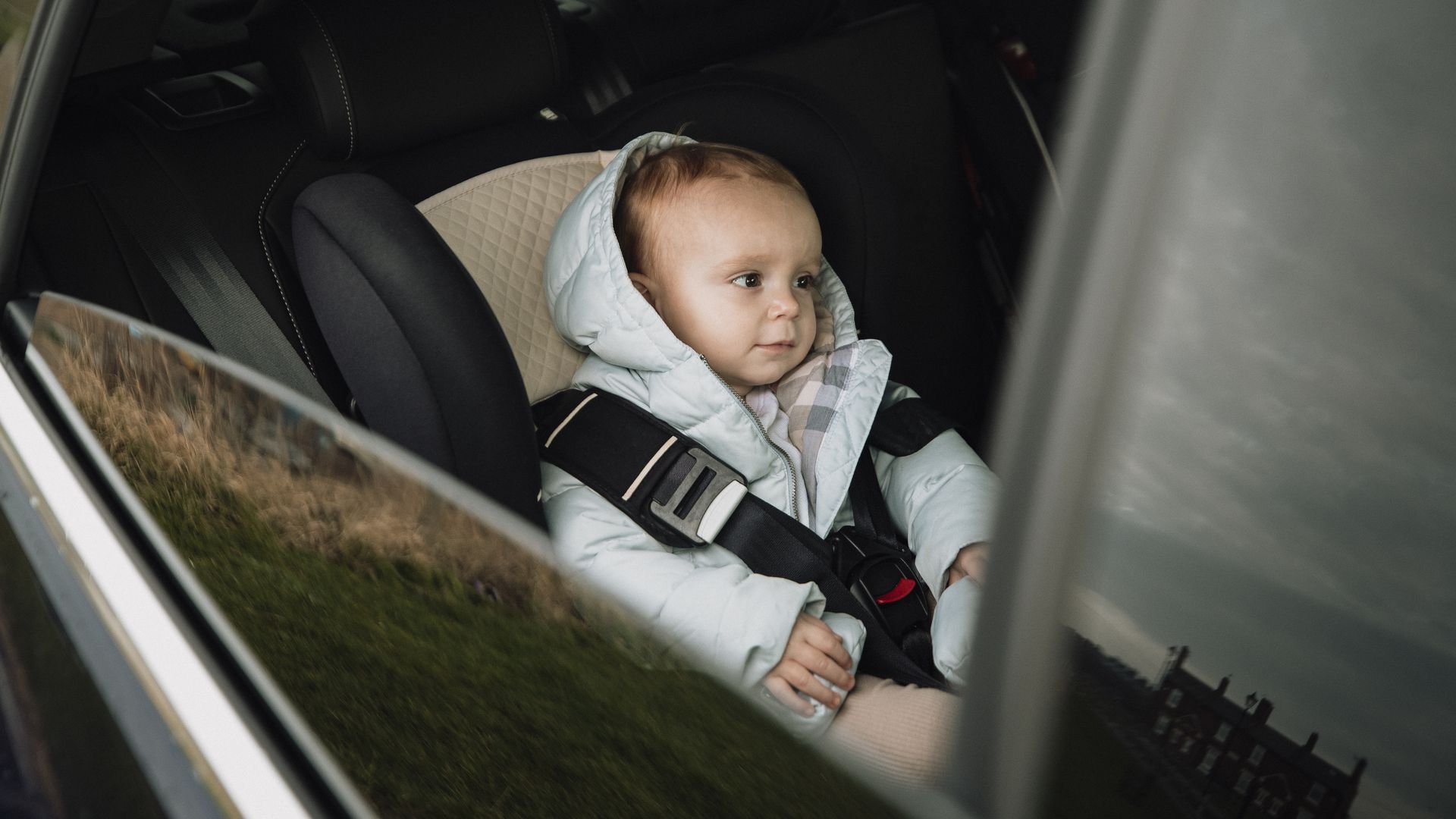 All vehicles could soon be equipped with warning systems aimed at preventing children from dying in hot cars, but safety advocates say a law working its way through Congress won't do enough to save lives.
Why it matters: Nearly 40 children die every year of heatstroke because they were left in the back seat by a parent or caregiver — or climbed inside a car on their own. Since 1990, approximately 1,000 kids have died nationwide, according to KidsAndCars.org.
Four have died this month to date, including a baby who suffocated in a car after her mother was shot and killed in Orlando, Florida, and twin toddlers who died in a hot car in South Carolina.
Driving the news: The bipartisan infrastructure bill that passed the Senate last month would require new motor vehicles to have an alert system that would remind people to check the back seat upon exiting the car.
The House expects to take up the bill this month.
The law would replace a voluntary commitment by automakers to equip virtually every new car with a rear-seat reminder system by the 2025 model year.
Where it stands: Many new models now come with such reminders via a text message in the instrument cluster, typically accompanied by a chime, when the engine is turned off.
I drove a 2022 Nissan Pathfinder recently that annoyingly honked six times at me whenever I walked away from the vehicle; I finally realized it was the rear-seat reminder.
I repeatedly dismissed the warning on the steering wheel, but to permanently shut it off, I would have had to tinker with the car's settings.
How it works: Most rear-seat reminders are triggered by "door logic" — that is, the system recognizes that the driver opened a rear door at the beginning of the trip.
Yes, but: that technology doesn't know whether the driver opened the door to put groceries or a purse in the back seat — or to buckle in a child.
And it doesn't address the issue of unattended children climbing into a car by themselves — about 25% of all hot car deaths.
What's needed: Cars need more than just a dashboard reminder that can be easily ignored or dismissed by the driver, says Emily A. Thomas, automotive safety engineer at Consumer Reports.
They need technology that can actually detect the presence of a car occupant.
So far, only Korean models sold under the Hyundai, Kia and Genesis brands have ultrasonic sensors that can detect movement inside the vehicle — but they are not standard on all models.
The new Genesis GV70 SUV goes a step further with a more sensitive radar sensor that is able to detect a baby's breath.
What they're saying: Carmakers can — and should — do more, said Janette E. Fennell, president of KidsAndCars.org.
"You can't purchase a vehicle today that doesn't automatically turn off your headlights when you get out of the car. Who decided it's more important not to have a dead car battery than a dead baby?"
What to watch: The occupant detection systems that could prevent children from dying in hot cars operate on the same technology that autonomous vehicles will need in the future to detect and monitor passengers, she noted.
Go deeper