Report: 26 states have limited state or local officials' public health powers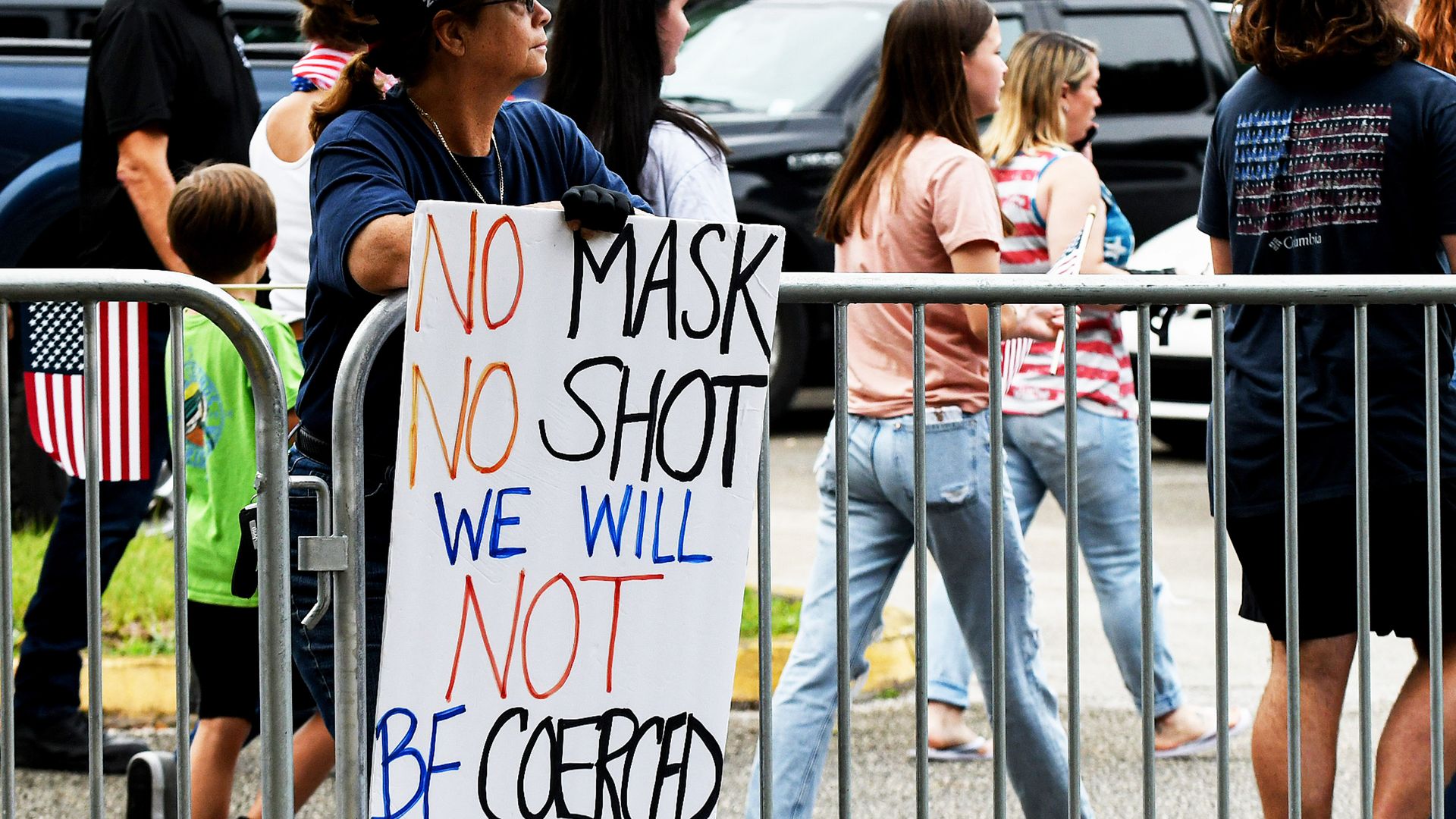 Republican lawmakers in more than half of U.S. states have weakened state or local officials' authority to implement policies to protect the public against the coronavirus and other infectious diseases, AP and Kaiser Health News report.
The big picture: Since the coronavirus pandemic began, lawmakers in all 50 states have introduced bills to curb state and local officials' public health authority, a KHN review found.
State of play: The review found that 26 states have passed such laws, and in three additional states, executive orders, ballot initiatives or state Supreme Court rulings have limited public health authority, per AP.
In at least 16 states, lawmakers have limited public health officials' powers to mandate masks, quarantines or isolation.
At least 17 states have passed bills banning vaccine passports or mandates.
At least nine states have laws banning or limiting mask mandates. In another five, mandates are limited by executive orders.
Zoom in: In Arkansas, the state legislature passed a bill banning mask mandates — a measure Gov. Asa Hutchinson (R) said he regrets signing into law.
In Florida, Gov. Ron DeSantis (R) signed an executive order banning mask mandates in schools, even as coronavirus cases increased in the state over the summer. Many school districts have defied the order.
Idaho county commissioners, most of whom do not have a health background, can veto county public health requirements, per AP.
What they're saying: "We really could see more people sick, hurt, hospitalized or even die, depending on the extremity of the legislation and curtailing of the authority," Lori Tremmel Freeman, chief of the National Association of County and City Health Officials, told AP and KHN.
The other side: Those in favor of the limits argue they are "a necessary check on executive powers," AP writes, citing Republican lawmakers.
Go deeper