Pope Francis condemns politics in Biden Communion debate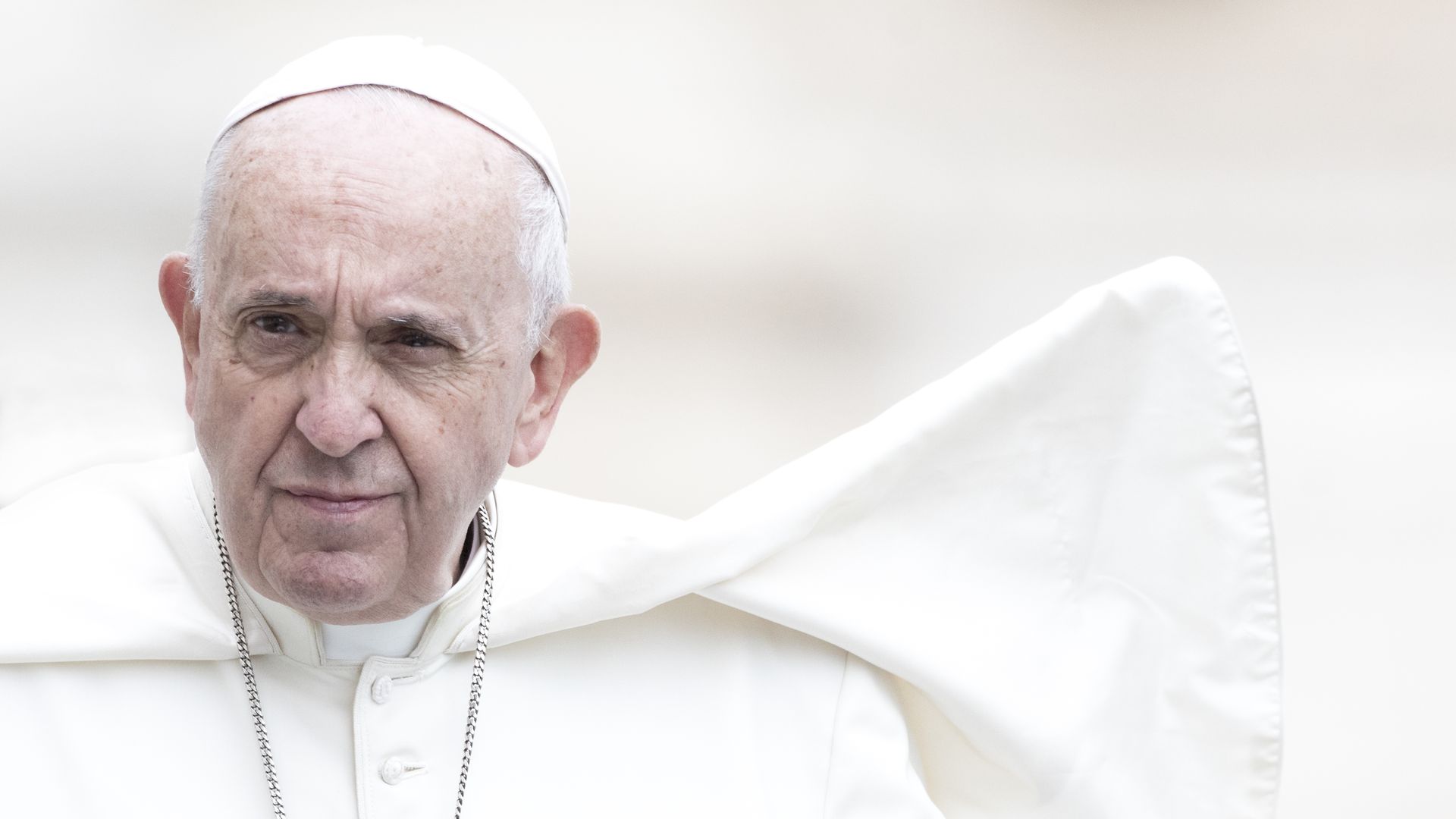 Pope Francis said Wednesday that Catholic bishops should not let politics influence pastoral decisions in an apparent criticism of clergy members who want to prevent pro-choice politicians from receiving Communion, AP reports.
Why it matters: President Biden's support for abortion rights has divided Catholics in the U.S. over whether he and other pro-choice politicians should be denied Communion.
The big picture: On his way from the Vatican to Slovakia, Francis declined to give reporters a "yes" or "no" answer on Biden's case specifically, the AP reports. But he warned against politics entering the debate over receiving Communion.
"And what should pastors do? Be pastors, and not go condemning, condemning," Francis said.
Francis added that he considers abortion to be equivalent to "homicide."
What they're saying: "Whenever the church, in order to defend a principle, didn't do it pastorally, it has taken political sides," Francis said. "If a pastor leaves the pastorality of the church, he immediately becomes a politician."
Flashback: In June, the U.S. Conference of Catholic Bishops overwhelmingly voted, 168-55, to draft a document that they hope will prevent Biden and other Catholic politicians who advocate for abortion rights from receiving Communion.
The Vatican has previously warned against denying politicians Communion if they support abortion rights.
Francis also said Wednesday he didn't understand why so many are hesitant to get the coronavirus vaccine since "humanity has a history of friendship with vaccines"
"As children [we were vaccinated] for measles, polio. All the children were vaccinated and no one said anything," he added.
Go deeper