NIH launches massive project to study long COVID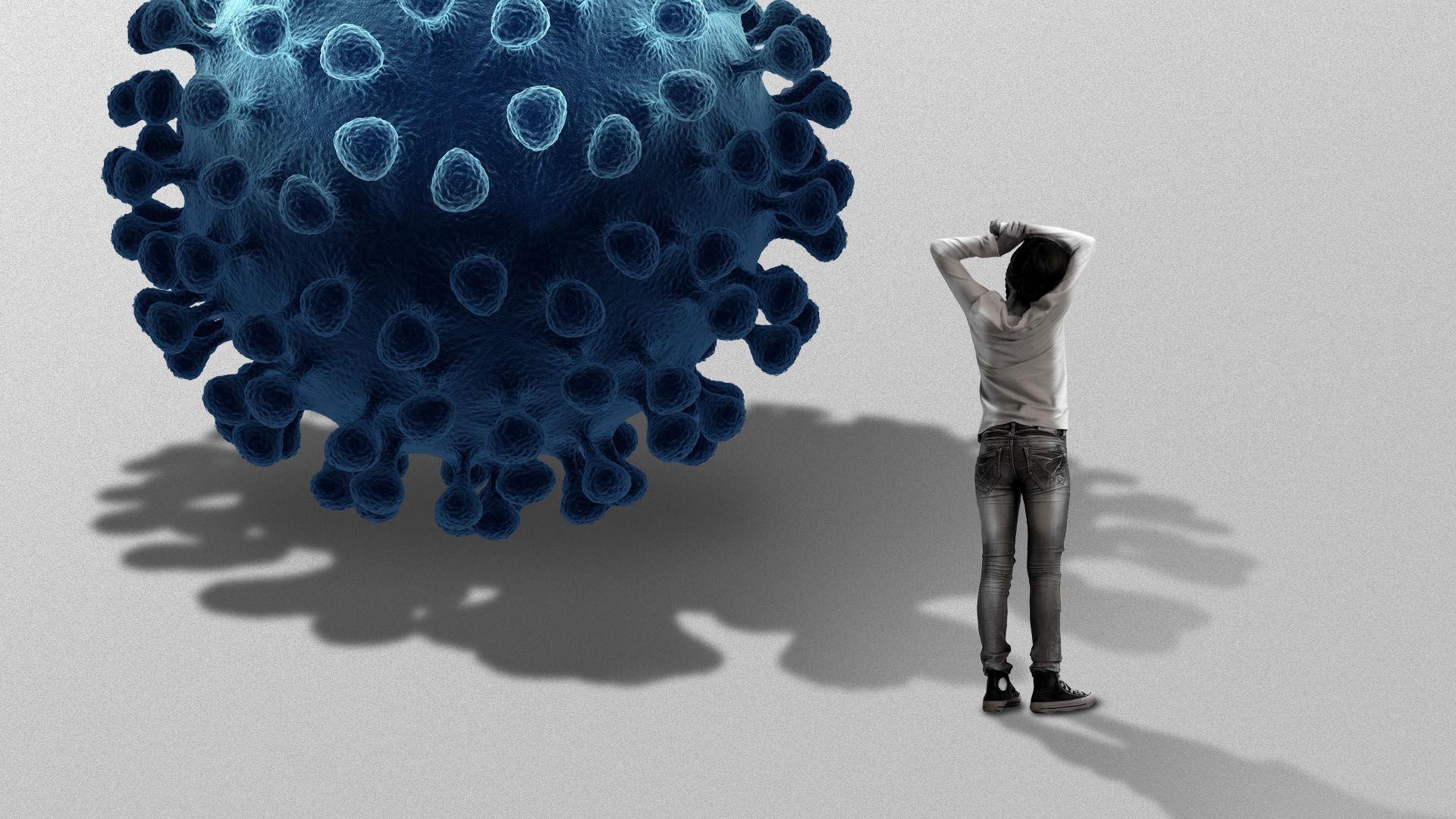 The National Institutes of Health is launching a nationwide series of studies with as many as 40,000 people to research the long-term effects of COVID-19.
Why it matters: COVID symptoms that last more than four weeks, usually referred to as long COVID, have become an emerging public health concern as researchers do not know the cause.
Symptoms including brain fog, fatigue, persistent cough, loss of taste or smell and organ damage.
Details: In the coming months, the agency's goal is to better understand the prevalence and incidence of the long-term effects, the range of symptoms, risks and strategies for treatment and prevention.
The NIH allocated about $470 million for the project spanning 100 researchers and 30 institutions in the U.S. The agency already had a few ongoing studies on COVID long-haulers, and those studies will continue under this project.
The studies will include adult, pregnant and pediatric populations. The volunteers who currently have COVID-19 or have had the illness will undergo tissue pathology, and will be given wearable devices and smartphones for researchers to track data in real-time. Millions of electronic health records will also be analyzed.
By the numbers: Data from the CDC out last week showed that more than a third of people with long COVID reported having three or more symptoms at a time.
The most prevalent symptom in long haulers was fatigue, tiredness or weakness. More than a fourth of those with COVID reported changes in smell or taste.
What they're saying: "We know some people have had their lives completely upended by the major long-term effects of COVID-19," NIH director Francis Collins, said in a statement.
"These studies will aim to determine the cause and find much-needed answers to prevent this often debilitating condition and help those who suffer move toward recovery," he added.
Go deeper