Moderna suggests booster shots, citing clinical data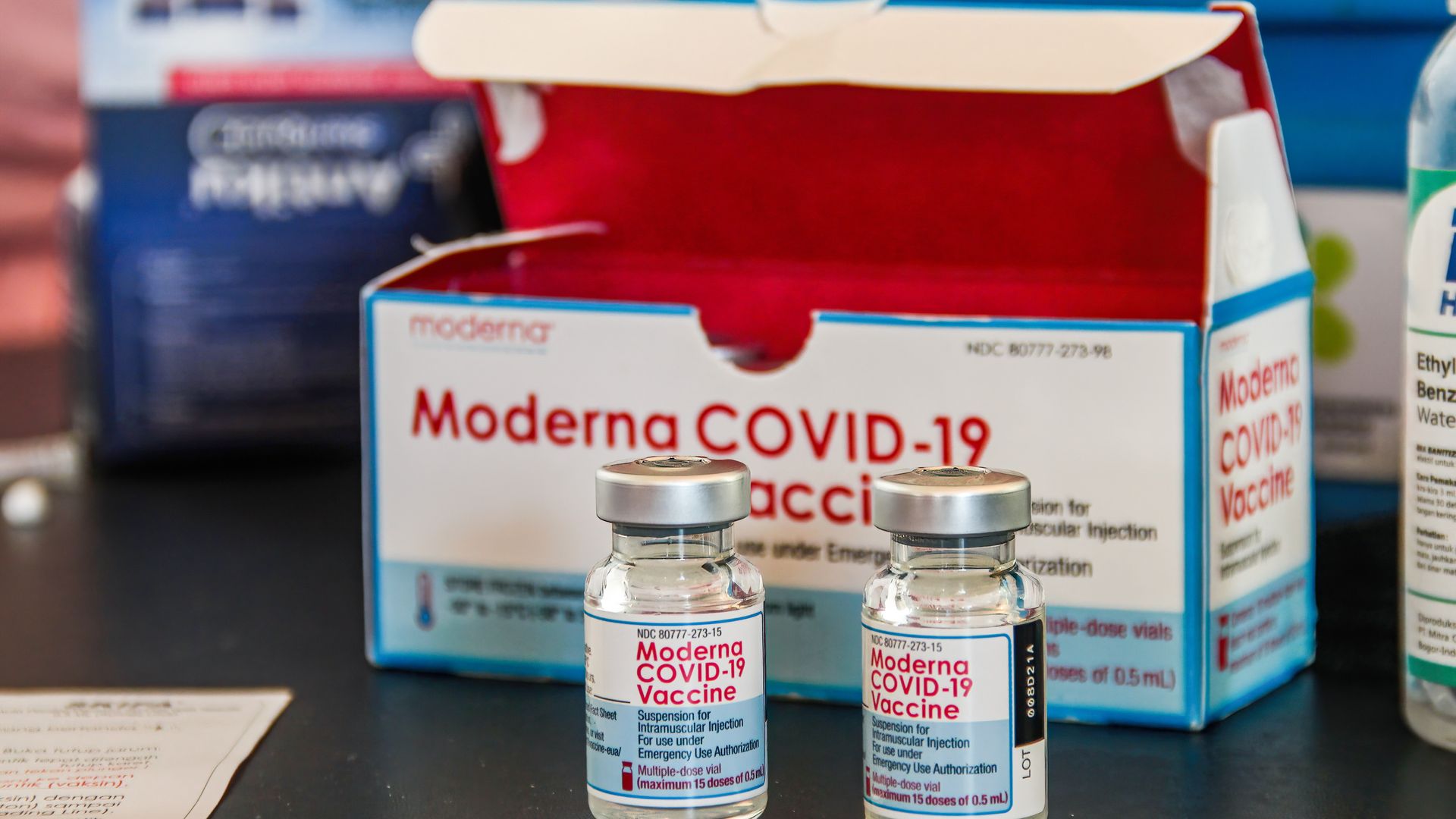 Moderna vaccine's efficacy declines a year after it's administered, compared to protection seen in recently inoculated individuals, the vaccine maker announced Wednesday.
Driving the news: Moderna made its case for supporting booster shots, citing clinical trial data that demonstrate breakthrough infections are less common among participants approximately eight months after receiving the first dose compared to approximately 13 months.
Moderna's phase 3 clinical trial looked at breakthrough cases from July to August 2021.
The study documented 162 breakthrough cases in the participant group vaccinated over a year ago, while only 88 occurred in the group vaccinated during the early part of this year.
The big picture: The Biden administration is hoping to offer booster shots eight months after a second dose beginning this month.
Why it matters: Booster shots have become a source of controversy. Vaccine makers such as Pfizer are in support of making them widely available while some medical ethicists and scientists are skeptical, per Axios' Bob Herman.
"The increased risk of breakthrough infections in [phase 3] study participants who were vaccinated last year compared to more recently illustrates the impact of waning immunity and supports the need for a booster to maintain high levels of protection," said Moderna's CEO Stéphane Bancel.
In a paper written in The Lancet, scientists — including two FDA vaccine leaders — wrote that "current vaccine supplies could save more lives if used in previously unvaccinated populations than if used as boosters in vaccinated populations."
Go deeper