Gary Gensler gives a signal on new SPAC regulations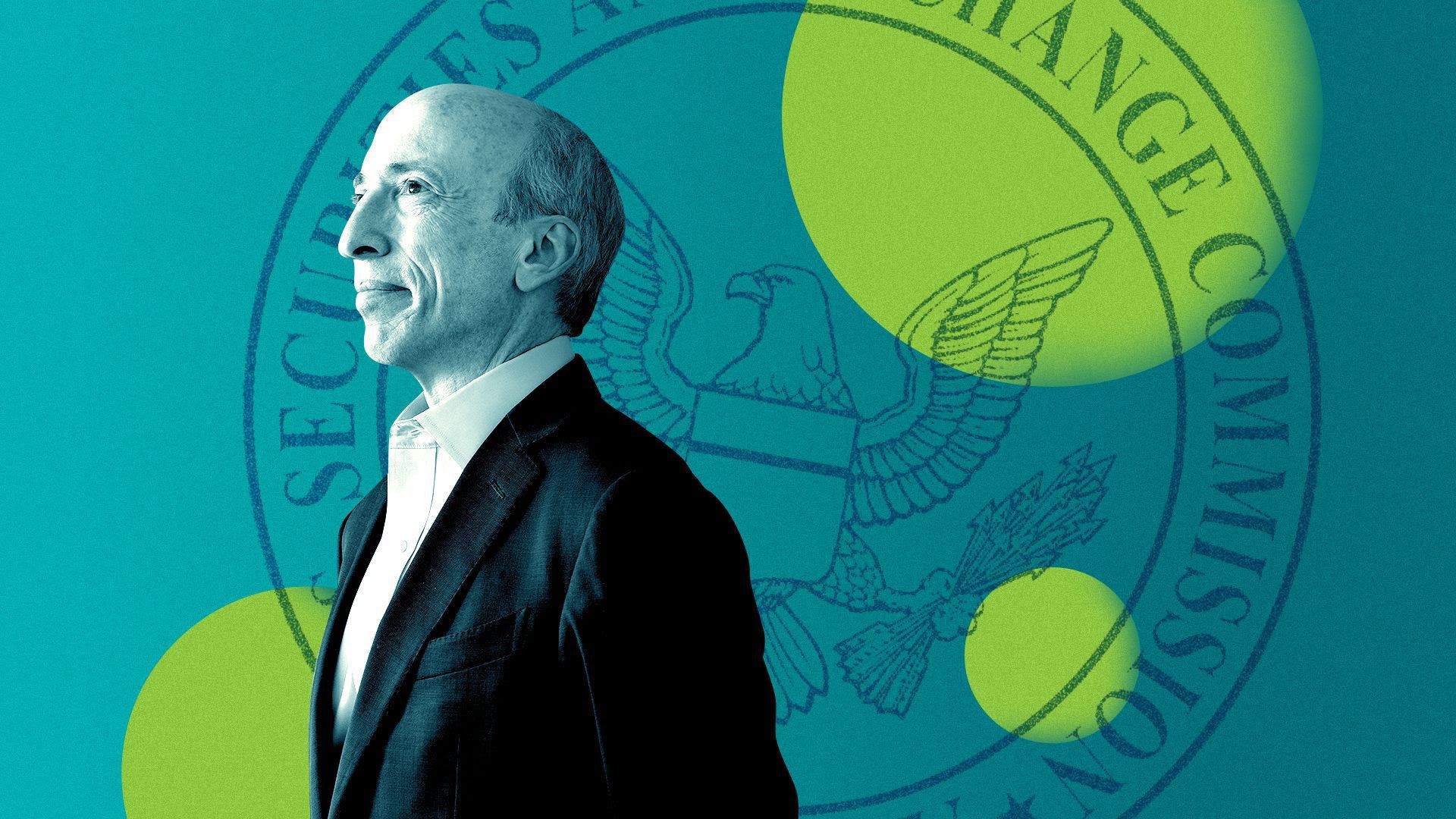 New regulations on the SPAC market have been slow to come, but SEC chair Gary Gensler on Tuesday assured Congress that they are indeed coming.
Why it matters: SPAC volume has skyrocketed in the past two years, but their rules haven't evolved.
What Gensler said, in response to a question from Sen. Sherrod Brown (D-Ohio):
"I think the risks are to investors and the disclosure to the investors. I've asked staff to serve up recommendations that we can consider as a Commission."But in essence there's a lot of costs in these. Secondly, they usually have a two-year fuse and in that two-year fuse they try to go out and buy something. And a lot of the institutional investors, when that happens, sell. It's called a redemption right, and retail investors are often left holding the dilution, or the significant costs of the bankers and the promoters. "So we're looking at greater disclosures and if there's inherent conflicts along the way. And then try to put this out to notice and comment and rule-making."
The big picture: SPACs are still going strong, despite talk that we're past the peak.
Four different SPACs priced IPOs in just the past day, raising $850 million. There also was a major SPAC merger (Pagaya) and several new SPAC formations.
The big risk for Gensler is that there will be a major SPAC debacle that could have been prevented by more timely rulemaking. But based on yesterday's hearing, in which crypto questions dominated, Congress would also take some heat.
The bottom line: The more things stay the same, the more they will eventually change.
Learn more about SPACs with our Get Smart video short course.
Go deeper