U.S. Capitol Police seek National Guard support ahead of Sept. 18 rally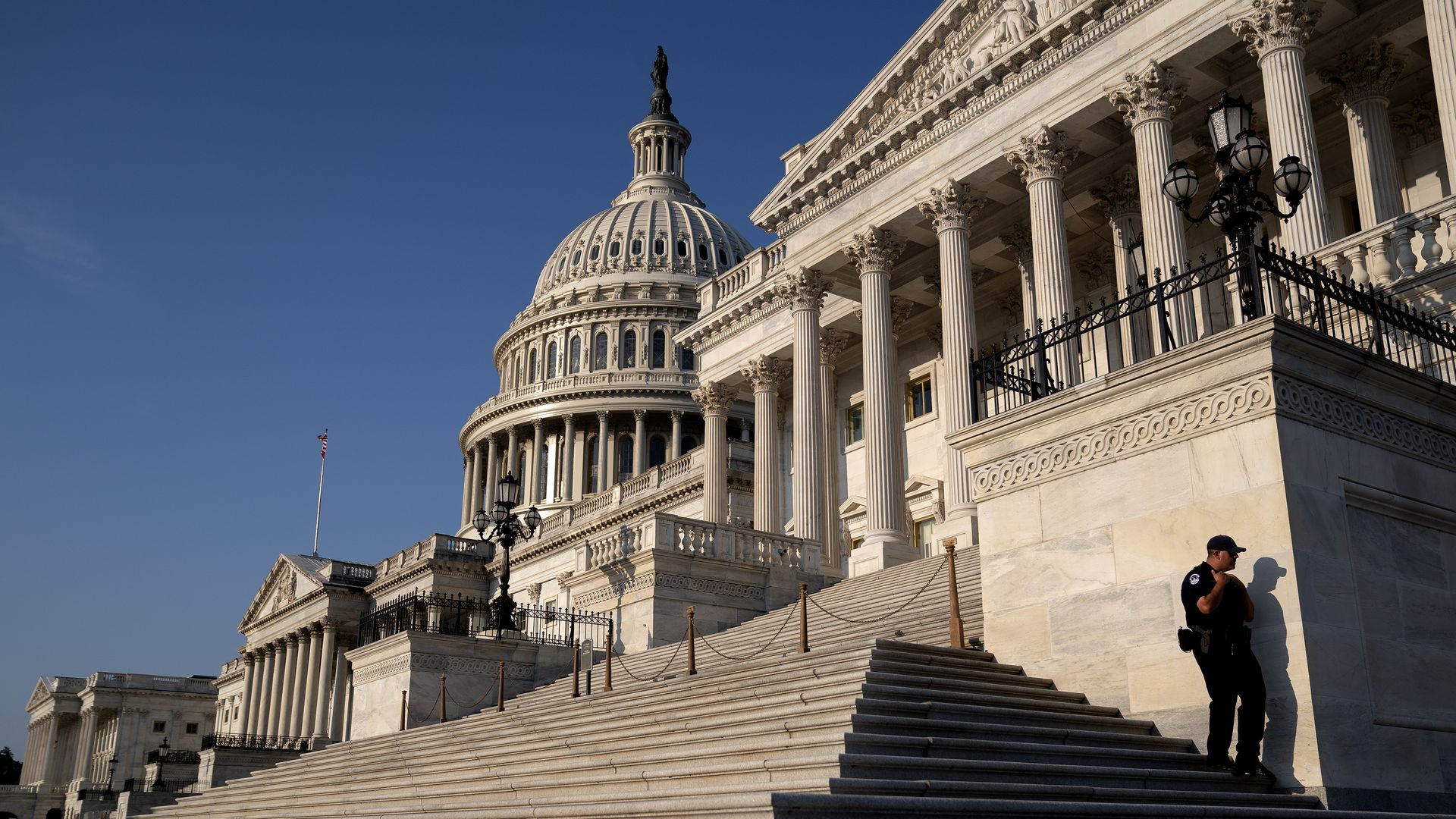 The U.S. Capitol Police asked the Department of Defense to provide support in the form of National Guard troops should they become necessary during a rally at the Capitol scheduled for Saturday.
Why it matters: The USCP previously said it is "closely monitoring" the event, known as "Justice for J6," which is being held in support of individuals arrested for storming the Capitol on Jan. 6.
The big picture: "The USCP has asked the Department of Defense for the ability to receive National Guard support should the need arise on September 18," said the statement from USCP.
"[W]e're analyzing it, and if it can be validated and supported, we'll do that and we'll look at the sourcing inside the department as to what's most appropriate," Pentagon press secretary John Kirby said Wednesday, confirming the request had been received, per CNN.
The amount of troops requested has not been confirmed, though Kirby said it was "not of a particularly large size or major capability. I think it's more in the form of some manpower support."
This week, U.S. Capitol Police Chief Tom Manger announced that protective fencing around the Capitol building will be reinstalled ahead of the rally.
Go deeper