Video game sales skyrocket to record highs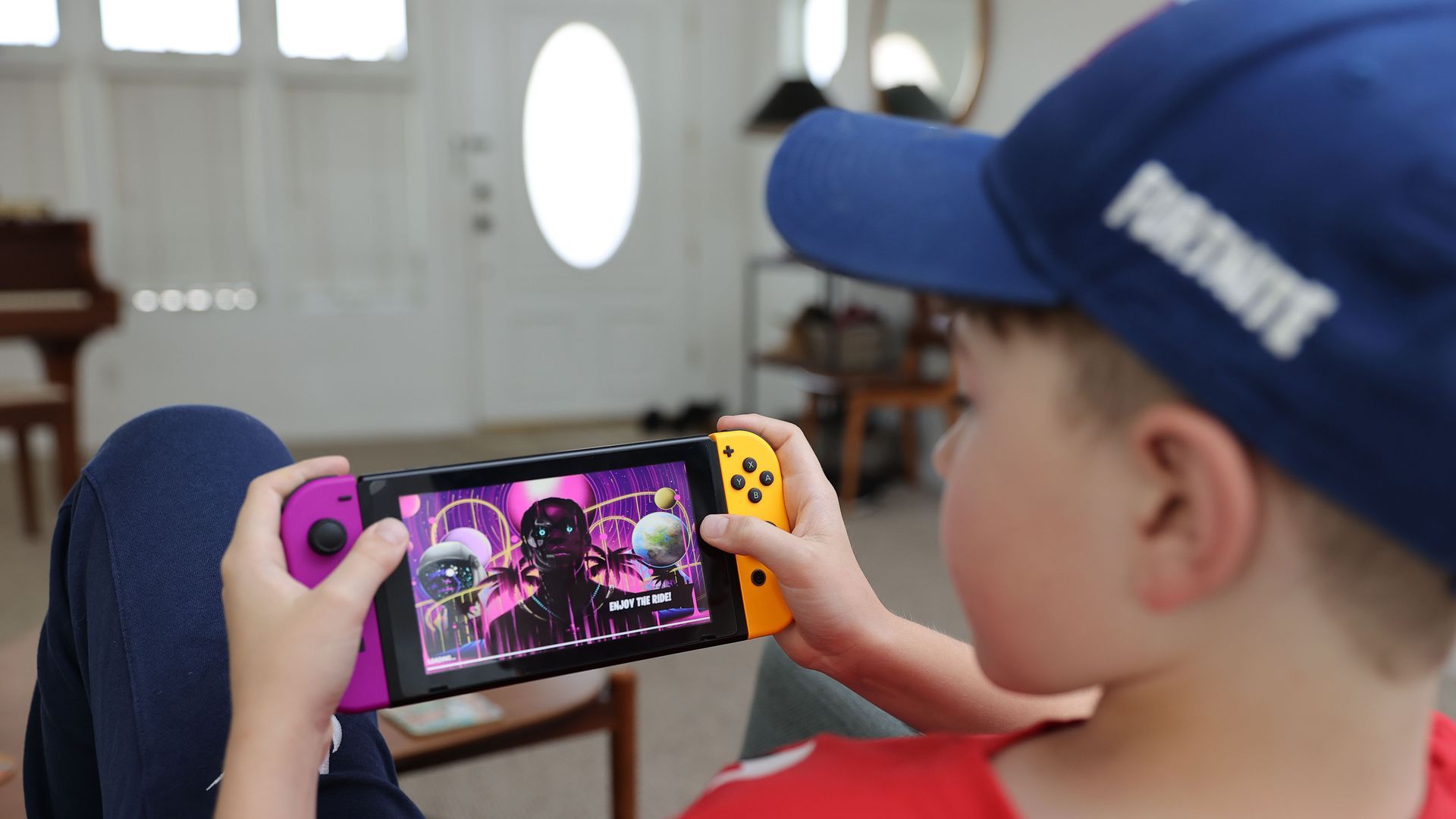 U.S. video game sales in August hit a record $4.4 billion, proving that the bump in gaming seen during the pandemic last year wasn't a passing trend.
The details: It was a huge month for hardware, which the NPD Group reports hit $329 million, the best August sales number since 2008.
The Nintendo Switch continues to outshine competitors Microsoft and Sony, as it maintained sales highs last month. The console was the best-selling hardware in August and for the year to date.
The PlayStation 5 is leading in terms of actual dollar sales, however, and remains the company's fastest-selling platform.
By the numbers: Consumer spending for hardware, content and accessories rose 7% since the same period last year.
Year-to-date hardware is up 49% since 2020.
Yes, but: Consoles remain hard to get for most people — and we're still early into the life-cycle of the current console generation.
And the best-selling August game goes to ... "Madden NFL 22."
Go deeper