A scary, but normal market phenomenon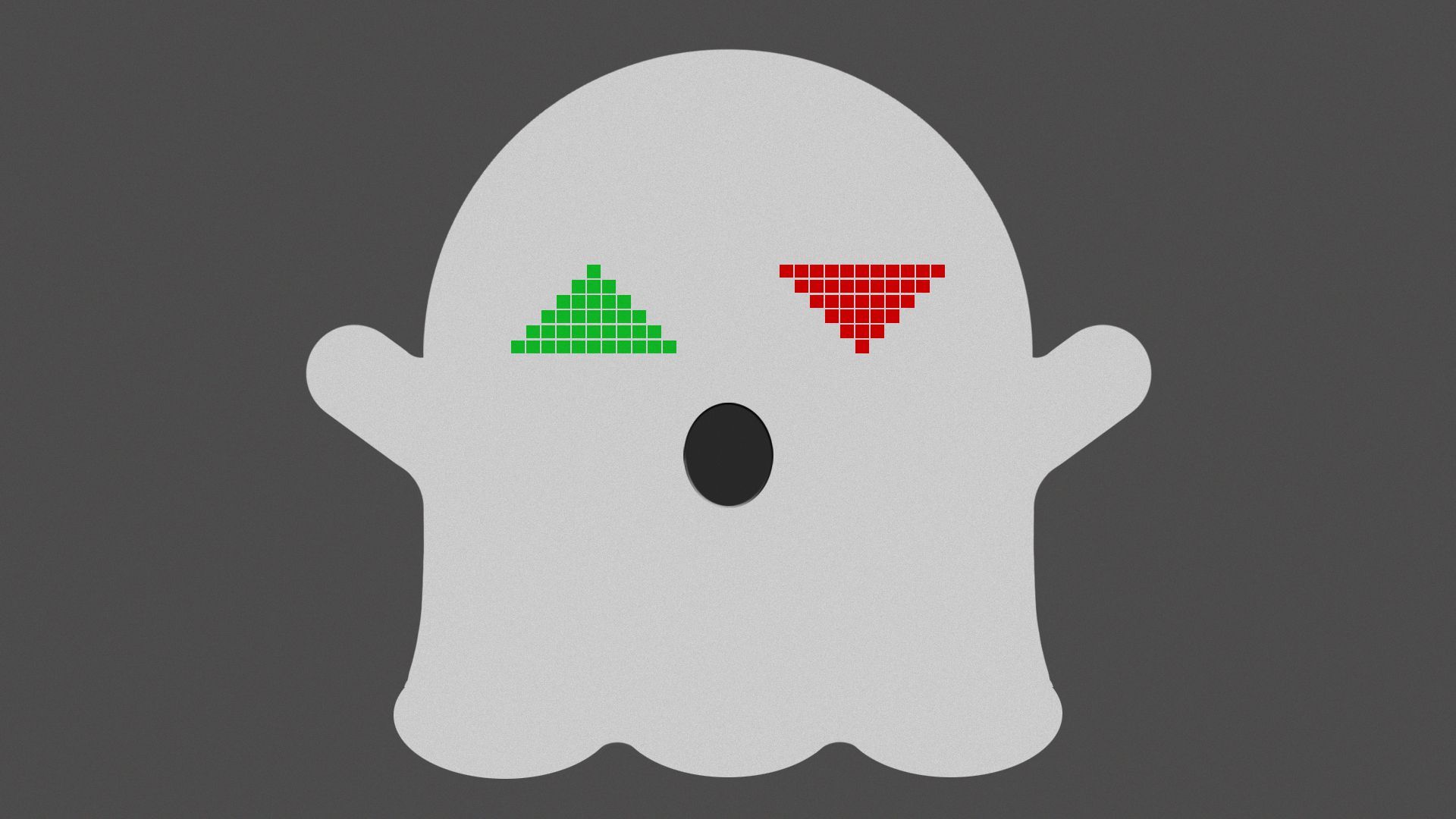 The S&P 500 is just below its record high. But most stocks in the index are actually down significantly, which has some concerned.
Why it matters: This implies that the gains driving the market index to record highs are not evenly distributed. But, it's also not an unusual dynamic in the S&P's recent history.
The details: According to Morgan Stanley research highlighted by Bloomberg on Friday, 56% of S&P 500 stocks were down by more than 10% from their recent highs. This compares to the S&P 500 as a whole, which is down by just 2% from its peak.
What they're saying: Morgan Stanley chief U.S. equity strategist Mike Wilson predicts the weakness in the underperforming stocks will pull down the stronger stocks in a process he calls a "rolling correction," eventually leading to the S&P 500 falling 10% from its high.
Yes, but: Brian Belski, BMO Capital Markets chief investment strategist, analyzed the S&P 500 since 1990 and found that it's far from unusual to see most stocks in the market down significantly even as the index makes new highs.
On average, 55% of the S&P was down more than 10% from all-time highs at the points when the index closed at new highs.
During the period, the median stock was down an average of 12.1% from its all-time high when the S&P closed at a new high.
The big picture: Belski, who sees the S&P reaching 4,800 by year-end, acknowledges that the market performance could be "bumpy" going into the end of the year.
But his point is that there's nothing particularly unusual about seeing half of the stocks in the market down significantly even as the market averages hit all-time highs. And historically, markets have often gone on to rally to even higher highs.
State of play: Investors and experts are generally pretty bearish about the short-term outlook.
According to the New York Fed's new Survey of Consumer Expectations, respondents saw just a 39% likelihood that stocks would be higher in 12 months.
According to Deutsche Bank's survey of market professionals, 58% of respondents said they expected the stock market to fall by 5% to 10% by the end of the year. Another 10% said the market would fall by more than 10% during the period.
The bottom line: At any given time, there are lots of winners and losers in the stock market.
The fact that the S&P 500 can actually be up despite so many of its components being down supports the case for being broadly diversified.
Go deeper