Pandemic-era stimulus lifted millions out of poverty, new government data shows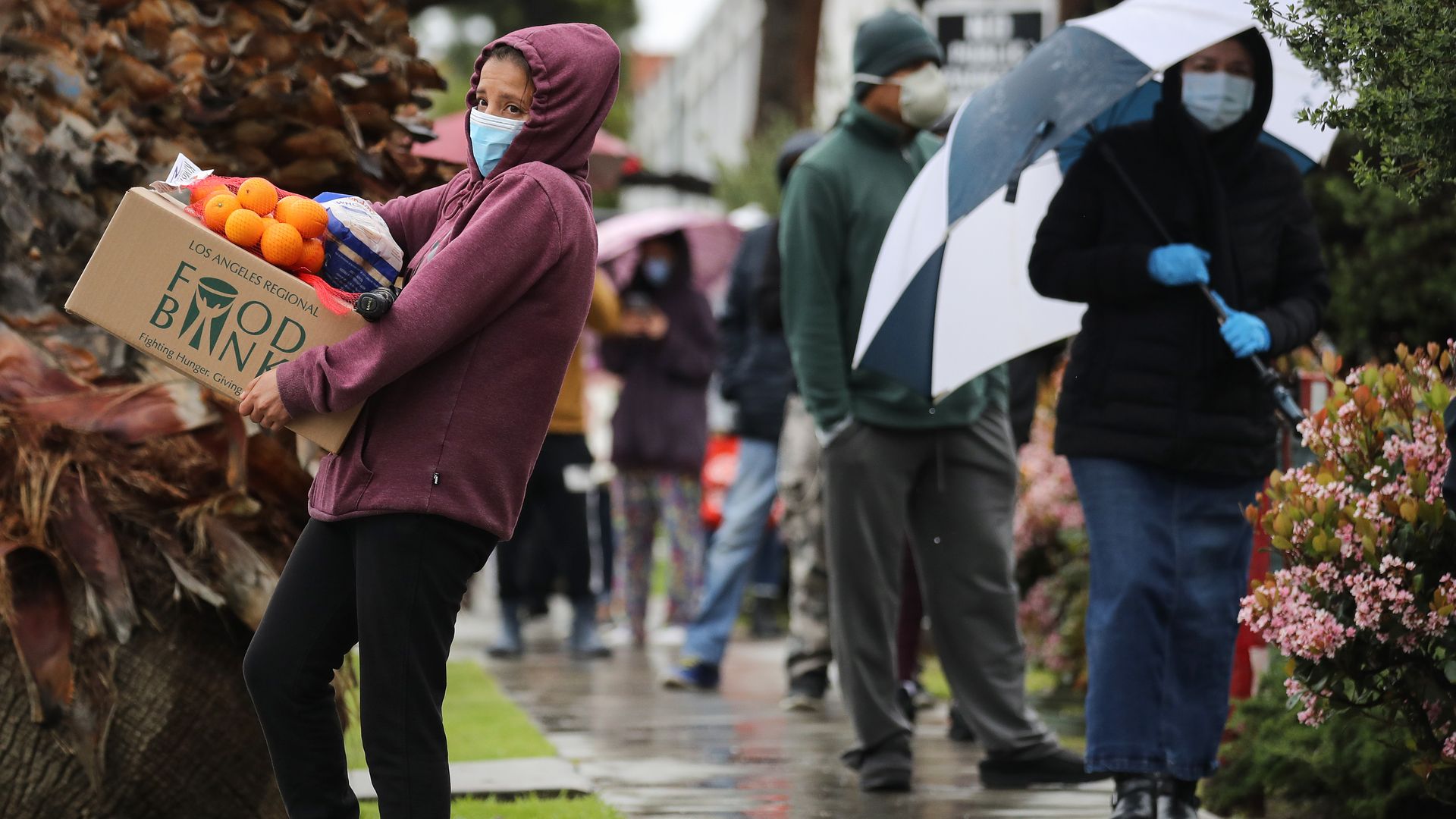 In one of the worst years ever for the economy and labor market, America's poverty rate dropped, per one measure that takes into account pandemic-era aid, the government said Tuesday.
Why it matters: It underscores the colossal impact stimulus checks, expanded unemployment payments and other benefits had on households in 2020 — even as millions lost jobs. Without them (and other safety nets, like Social Security), the poverty rate jumped for the first time in five years by one percentage point to 11.4%.
The big picture: The poverty rate typically cited each year focuses solely on cash income. But an alternate rate that includes major aid programs took on new significance given the flood of pandemic-era stimulus injected into the economy.
That measure fell to 9.1% — the lowest rate since the government started publishing this estimate in 2009.
By the numbers: Stimulus checks lifted nearly 12 million Americans out of poverty, while expanded unemployment benefits lifted over 5 million.
Of note: There was no statistically significant change in the uninsured rate last year from 2018, the data shows. If someone lost their job, they were able to get coverage through Medicaid or other heavily subsidized individual health insurance.
Go deeper