Major Tahoe resort changes name after push to replace anti-Indigenous slur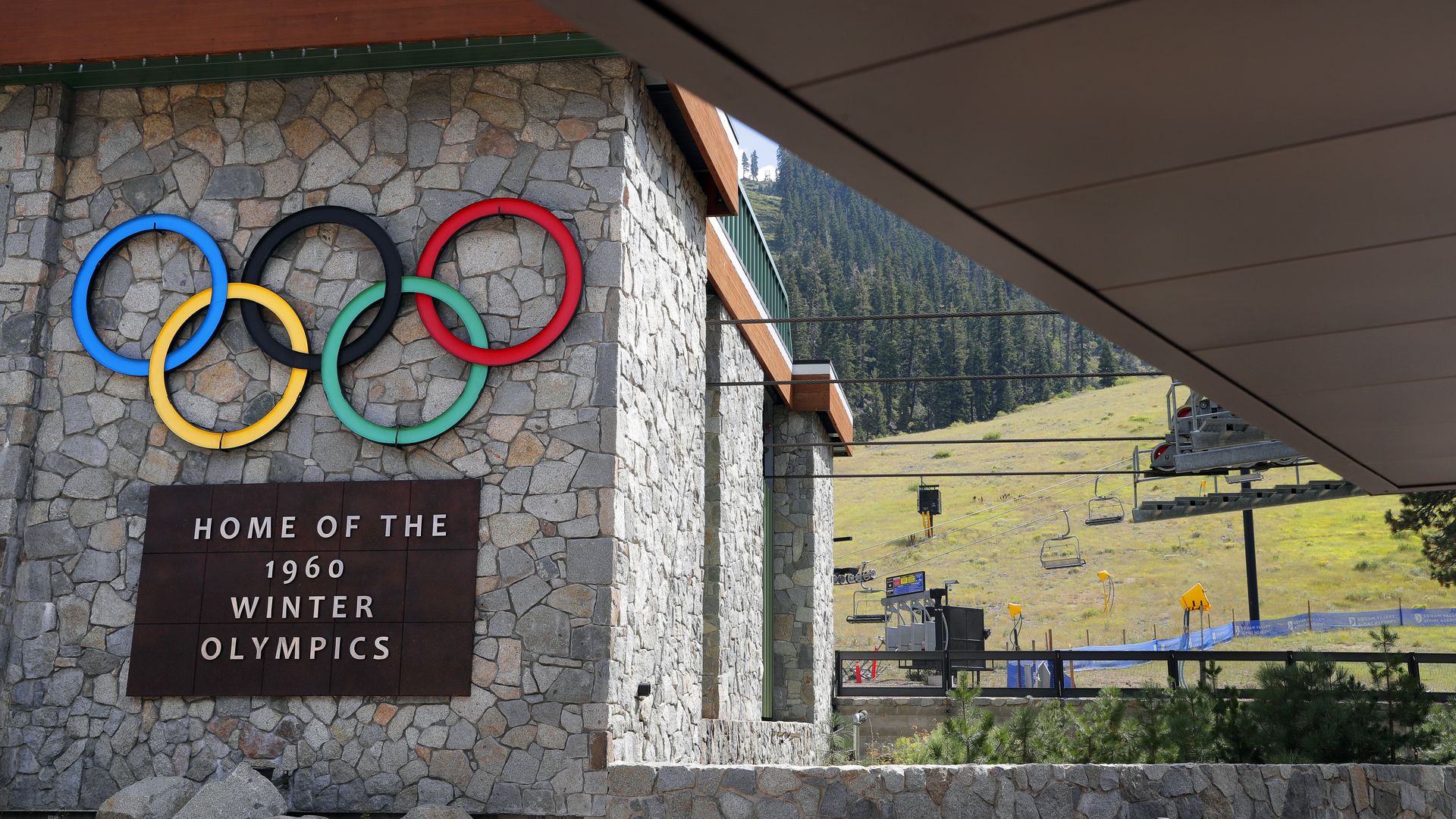 World-renowned Lake Tahoe ski resort announced Monday that it has changed its name to remove a racist and sexist slur from its brand.
Why it matters: "Formerly Squaw Valley Alpine Meadows, the more than 70-year-old resort celebrates a rich history as the host of the 1960 Winter Olympics," said Palisades Tahoe, announcing the name change. European colonizers weaponized the term "squaw" as a derogatory slur to denigrate Native American women.
"The word itself is a constant reminder of the unjust treatment of the native people, of the Washoe people," said Washoe Tribe Historic Preservation Office's Darrel Cruz in a statement.
Details: Members of the Washoe Tribe and other Native Americans have pushed for decades for the resort to change its name. The company began initiating the process more than a year ago.
"This name change reflects who we are as a ski resort and community — we have a reputation for being progressive and boundary-breaking when it comes to feats of skiing and snowboarding," said Palisades Tahoe president and COO Dee Byrne in a statement. "We have proven that those values go beyond the snow for us."
Tribal chairman Serrell Smokey said in a statement: "The Washoe people have lived in the area for thousands of years; we have great reverence for our ancestors, history and lands. We are very pleased with this decision."
The big picture: Palisades Tahoe leaders will assist other local businesses that express interest in changing their names, a Fox News affiliate reports.
The Washoe Tribe is also leading efforts to rename other sites in the region.
Go deeper