Obama, Bush, Clinton join aid effort welcoming Afghan refugees to U.S.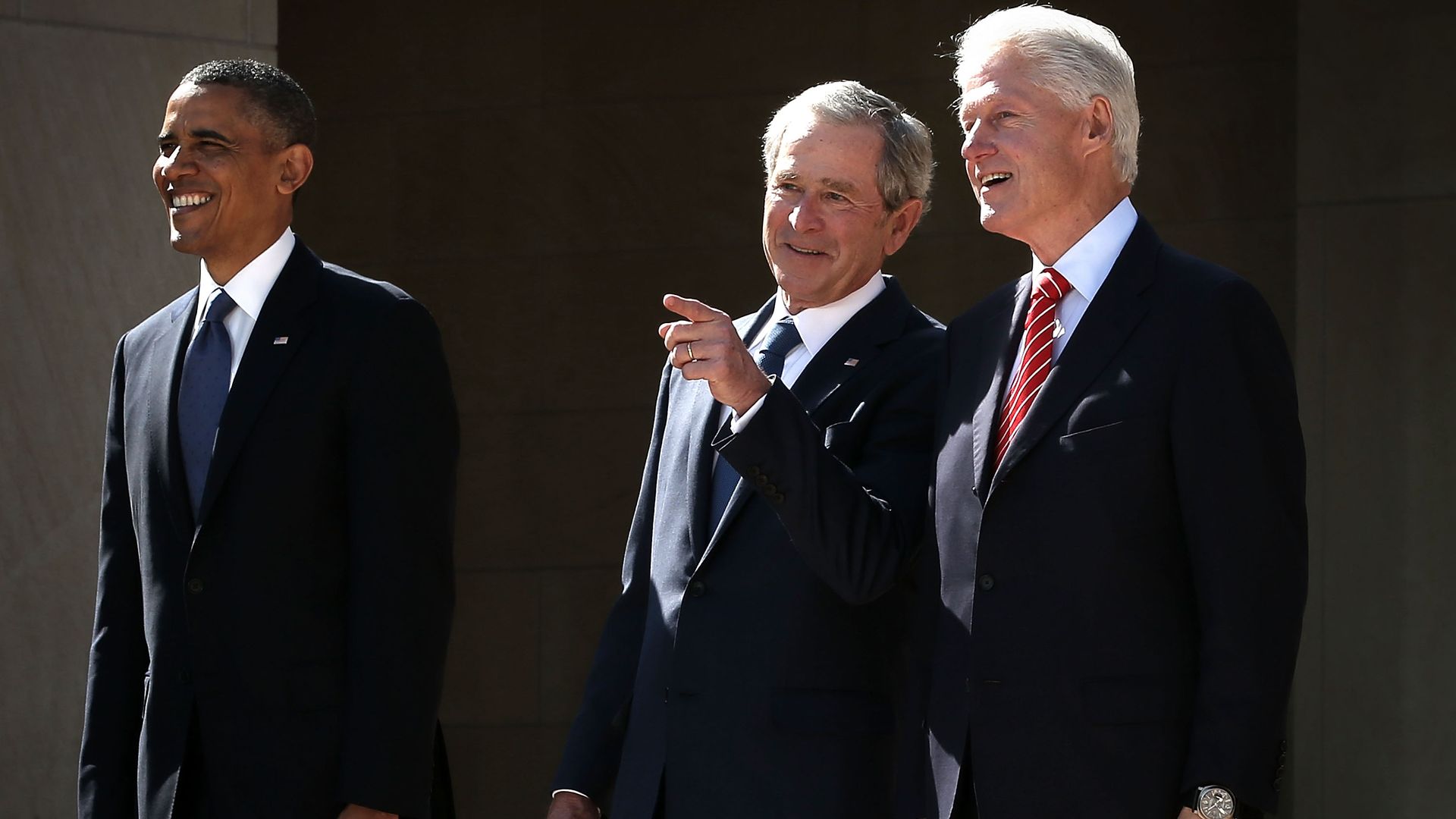 Former Presidents Obama, Bush and Clinton, along with first ladies, governors, mayors and military leaders, will help welcome and support Afghan refugees who fled the country for the United States because of Taliban rule as part of an aid effort being launched Tuesday.
Why it matters: The U.S. evacuated more than 65,000 Afghans during its military withdrawal from Afghanistan, and the Biden administration must now process and resettle thousands of families around the country in the coming weeks.
What they're saying: Welcome.US, the aid effort, said in a press release that its goal is to "engage Americans and mobilize support across sectors for Afghan refugees."
"Welcome.US provides a single point of entry for Americans who want to get involved by donating supplies, money, or time, offering temporary housing and other support, or sponsoring Afghan families as they rebuild their lives in the United States," the group said.
Former Presidents Obama, Bush and Clinton, along with former first ladies Hillary Clinton, Laura Bush and Michelle Obama, will serve as honorary co-chairs for Welcome.US.
The organization will also include a bipartisan group of governors, including Maryland Gov. Larry Hogan (R) and Colorado Gov. Jared Polis (D), and other leaders.
The big picture: The already-complicated process of resettling thousands of people has been further beleaguered by the coronavirus pandemic and the country's broken immigration system, Axios' Stef Kight reports.
The Biden administration expects 65,000 Afghans to have arrived by the end of September, plus as many as 30,000 more over the course of the fiscal year beginning Oct. 1.
Go deeper: Afghanistan's cash problem is intensifying a humanitarian crisis
Go deeper