Judge strikes down language of Minneapolis ballot measure for police overhaul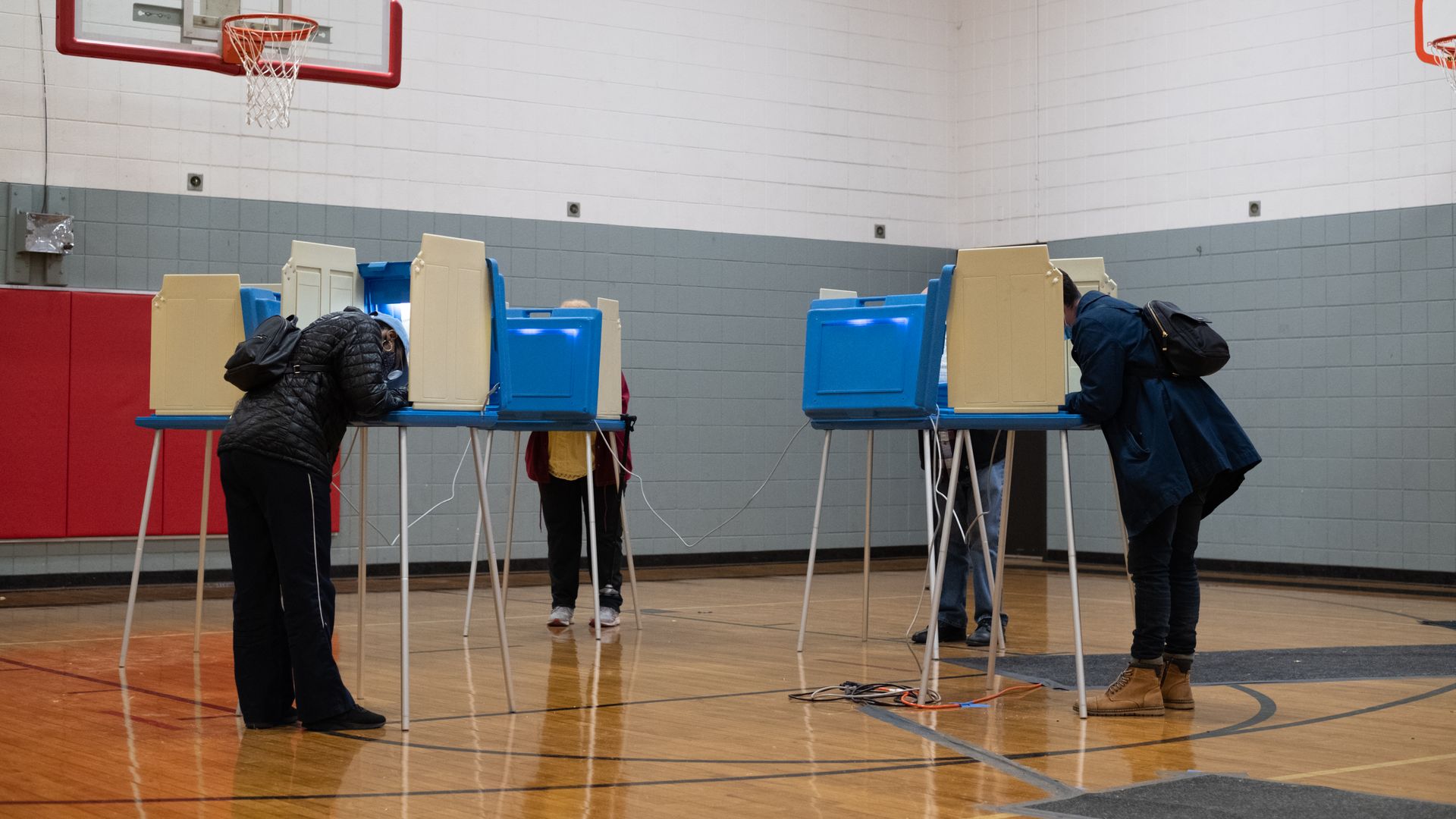 A judge Tuesday struck down the proposed new wording for a ballot measure that seeks to replace the Minneapolis Police Department with a new agency, the Star Tribune reported.
Why it matters: The move throws the proposed charter amendment into crisis as early voting and absentee voting for November's elections begin Friday.
November's municipal elections will be the first since George Floyd's murder. Police reform has become a hotly debated issue in the city.
State of play: Set to appear on November's ballot is a measure that proposes an amendment to the city charter that would allow the city police force to be replaced with a new, "mostly undefined," Department of Public Safety, per ABC News.
The new wording would give the 13-member city council more say in the proposed department's policies.
The new department agency "could include licensed peace officers (police officers), if necessary" the ballot measure notes.
Catch up quick: The ballot language for the measure was thrown out once before after a judge struck down the phrasing of an earlier version for being "vague, ambiguous and incapable of implementation," according to ABC News.
Minneapolis City Council hastily approved new wording for the measure last week just hours ahead of the deadline for ballots to head to the printer, per the Star Tribune.
The controversy revolved around the level of detail required to be included in the question to give voters context but without injecting bias for or against, the Star Tribune reported.
The big picture: Hennepin County district Judge Jamie Anderson rejected the revised version Tuesday as "unreasonable and misleading," per the Star Tribune.
Minneapolis City Attorney Jim Rowader said his office will work swiftly to seek an appeal so that "all voters have the opportunity to make known their positions on this critical issue."
Situational awareness: Last month, three prominent Minnesota Democrats spoke out against the measure. Democrats aren't united on police reform, fearing that attention on the ballot item will set the party back in November as Republicans focus on rising crime.
Go deeper