Maryland Zoo to vaccinate certain animals against COVID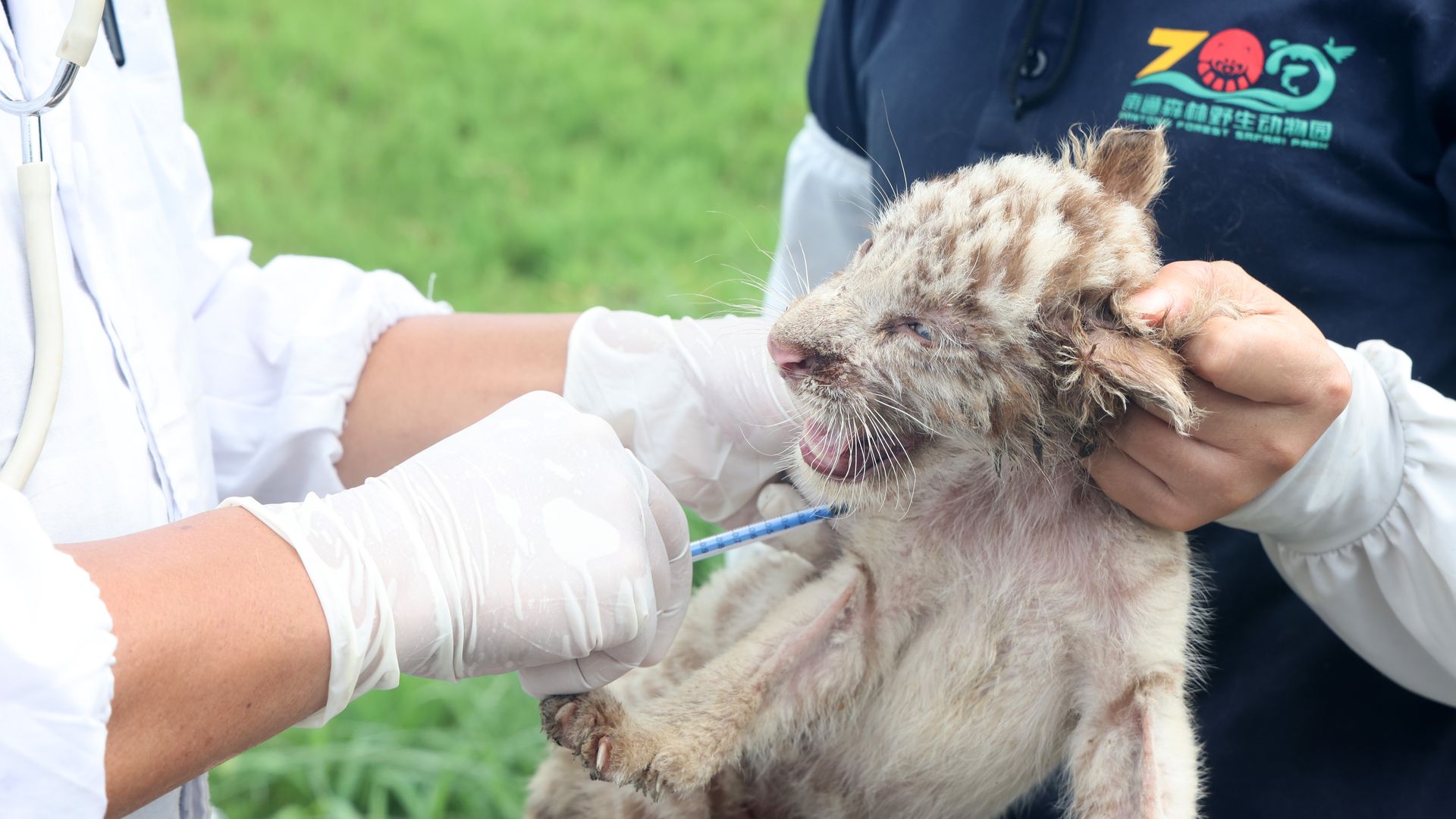 The Maryland Zoo announced Tuesday that it will begin vaccinating certain animals that have been proven to be vulnerable to COVID-19.
Details: The vaccine, which has been specifically modified for animals, will be administered to "North American river otters, the chimpanzees and our cat species – Amur leopard, cheetah, bobcat, and lion," according to the announcement.
The U.S. Department of Agriculture and state veterinarian have permitted vaccine use on animals on a case-by-case basis.
None of the animals at the zoo have tested positive for COVID-19 but "the vaccine will add another layer of protection for the animals in our care," said Dr. Ellen Bronson, the zoo's senior director of animal health, conservation, and research.
The big picture: Several zoos throughout the country have already administered vaccines to animals, including the San Diego Zoo and the Oakland Zoo.
Go deeper