Rep. Joyce Beatty: Biden administration key in supporting Black-owned businesses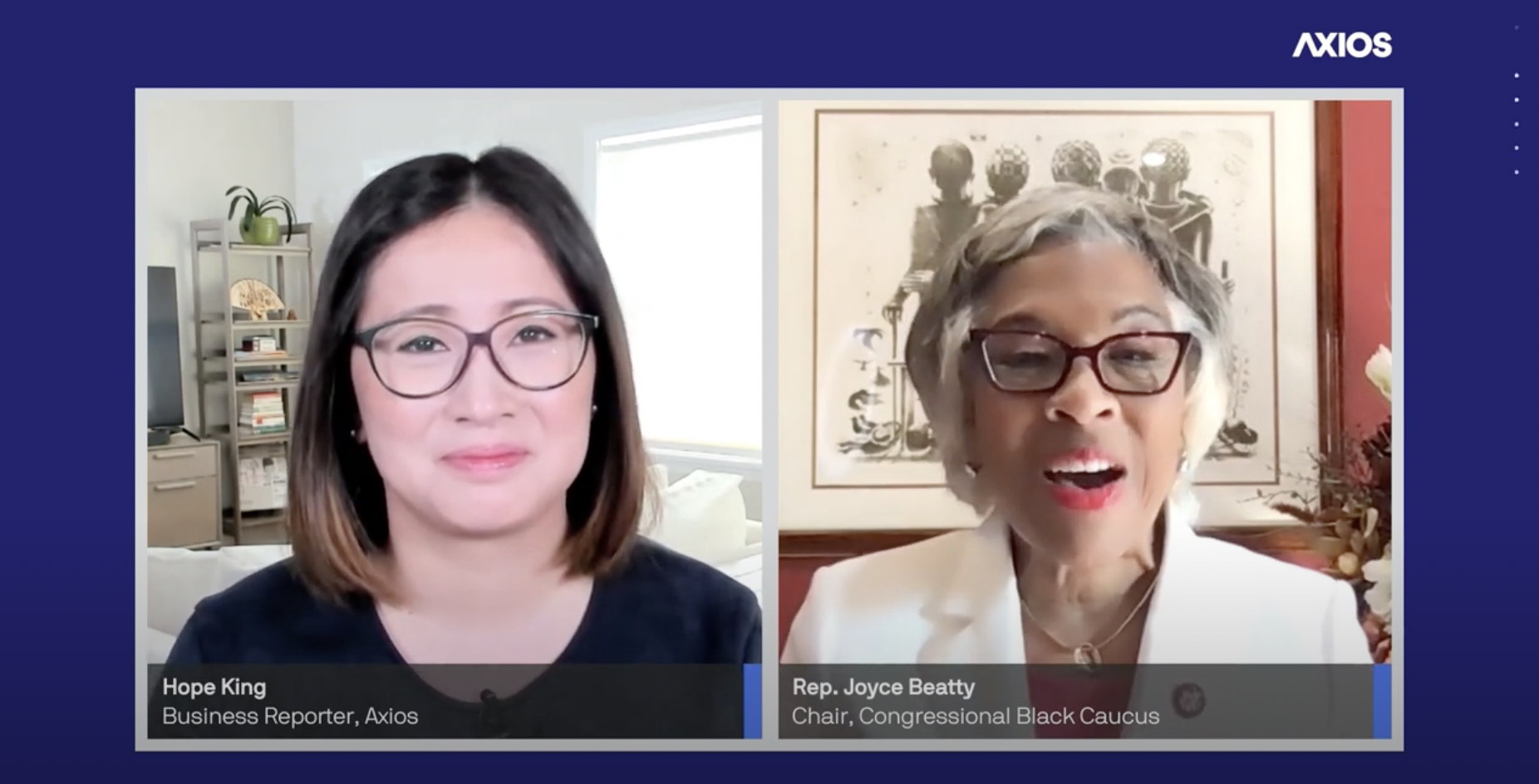 Chair of the Congressional Black Caucus Rep. Joyce Beatty (D-Ohio) said at an Axios event Tuesday that the Biden administration has been key to helping Black-owned small businesses through the pandemic.
Why it matters: The COVID-19 pandemic has exacerbated economic inequities minority workers and business owners already faced, widening racial disparities, Axios' Hope King writes.
What she's saying: "95% of the Biden approved PPP loans went to small businesses with 20 or less employees. And that was very helpful," Beatty said.
"We know that Biden's committed to a 50% increase in contracting with small, disadvantaged, targeted businesses. So that's going to be helpful."
"When you look at the data that's out there, it will tell me the disparities. It will tell you how much work we have to do," Beatty said.
"While we're making great strides with the billions of dollars that we have set aside through the work that the Biden-Harris administration has done with the work that we've done in Congress, I can tell you my caucus has been in the forefront fighting for the people and fighting for businesses, especially small businesses, to stay open."
Watch the full event here.
Go deeper