Inspiration4 launch: What the crew will do in space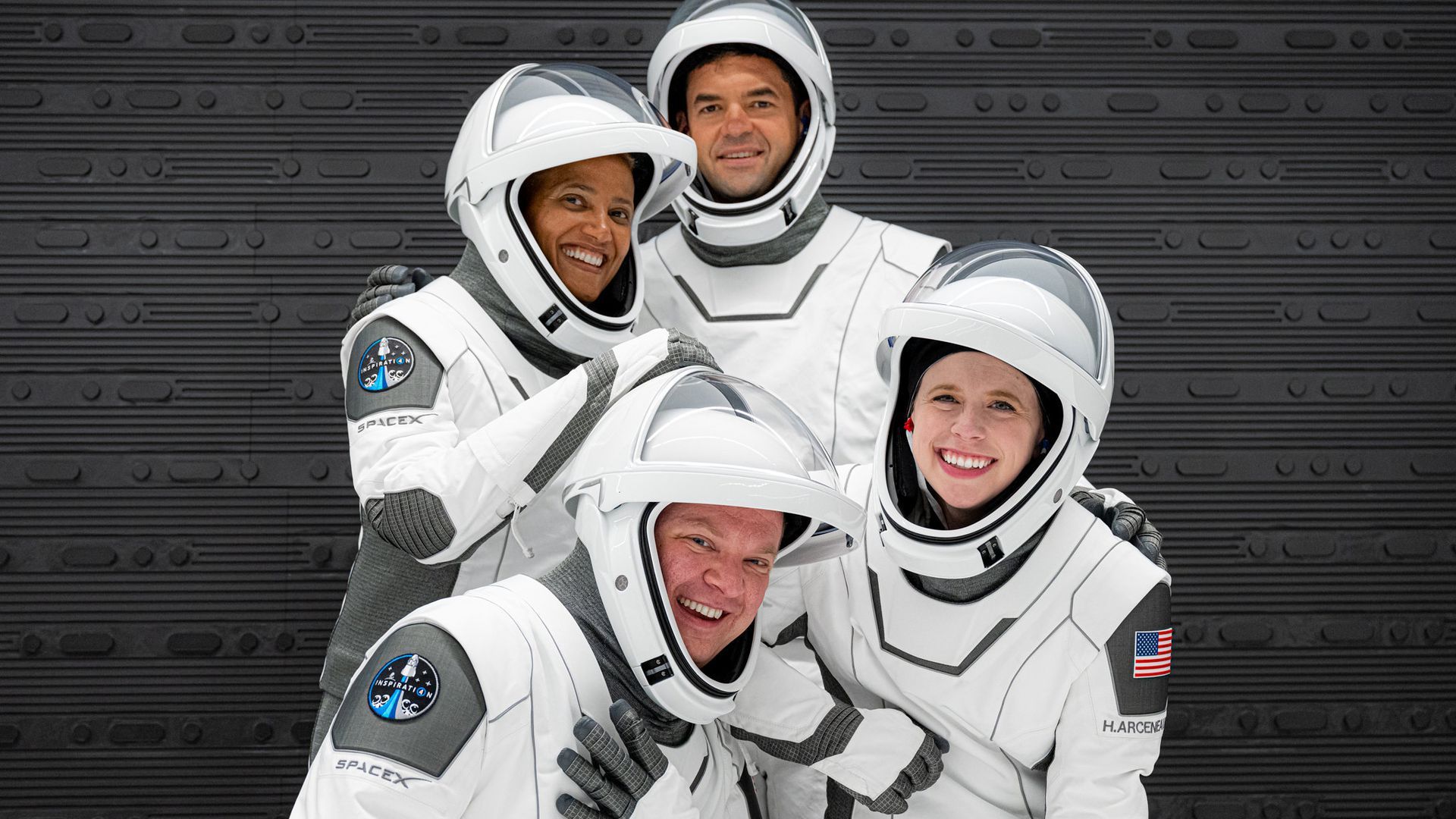 When the Inspiration4 crew lives in space for three days, they'll do more than just sightseeing. The crew members also hope to perform experiments and fly a variety of sentimental items with them in space.
The big picture: This mission is like none that have flown before, but the crew is still planning to draw on the experiences of previous professional crews to help advance space science and attract the public to their cause.
Details: The crew is planning to perform a number of medical experiments while in space.
The four crew members will be tested for balance and perception before flying and then after they land to compare the two tests, something that professional astronauts have done for years.
While the crew is in space, scientists will gather data about their "movement, sleep, heart rate and rhythm, blood oxygen saturation, cabin noise and light intensity" as well as electrocardiogram activity to get a full picture of what it's like to be in space, according to a release from Inspiration4 and the Translational Research Institute for Space Health.
After the crew comes back from orbit, the researchers are also planning to collect data on them over time to see how space may have changed the expression of certain genes and markers.
Zoom out: These types of medical experiments are particularly important because fewer than 600 people have flown to space before.
That small number means scientists haven't been able to gather as much data as they want about how spaceflight affects various parts of the body.
As SpaceX and others try to push deeper into the solar system — to Mars and elsewhere — understanding how spaceflight can change an astronaut's body will be exceedingly important.
1 fun thing: The four crewmembers are also flying sentimental objects to orbit as well as various items that will be auctioned off to benefit St. Jude later.
One of those items is a non-fungible token of a performance of the song "Time in Disguise" by Kings of Leon that Arceneaux will play while in space.
Go deeper