Surgeries are getting delayed again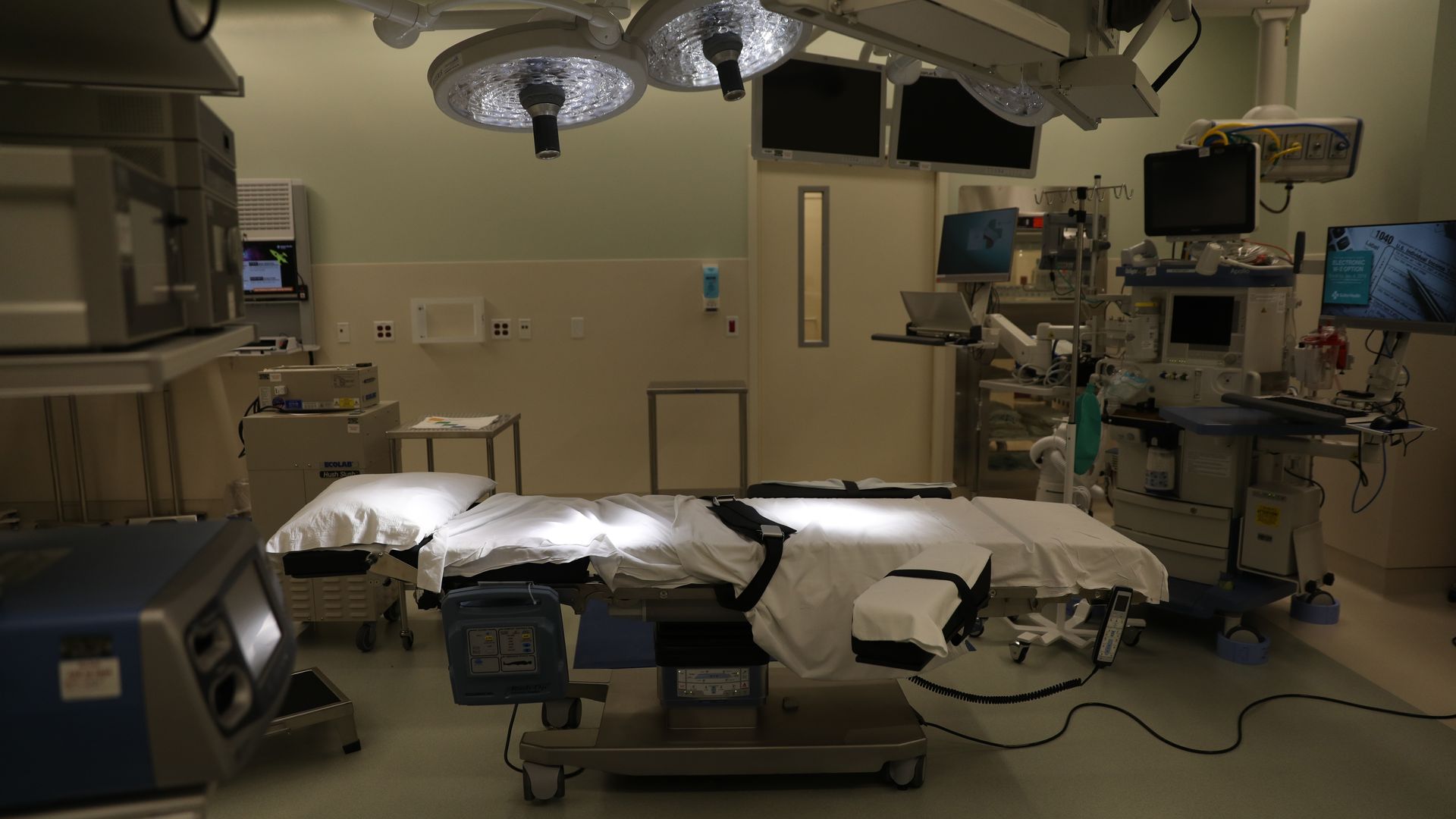 The COVID-19 vaccination rollout led to influxes of patients returning to doctors this summer, but many surgeries are getting postponed again as the Delta variant spreads throughout unvaccinated areas.
The big picture: Medical providers are postponing orthopedic and less-severe outpatient procedures, and device companies are forecasting lower sales in the short term.
What they're saying: "We are experiencing negative effects from the Delta variant on elective procedures, most specifically for us in our joint replacement, being hip and knee as well as spine," Stryker CEO Kevin Lobo told investors Monday at the Morgan Stanley health care conference. "The effects have been more negative than we imagined."
Hospitals are postponing procedures most in areas like Texas and Florida, where vaccination rates are lower and staff are stretched thin, Intuitive Surgical CFO Marshall Mohr said at the Wells Fargo health care conference.
"There is a direct correlation between hospital resource availability and how strained it is, and deferrable procedures and da Vinci procedures," Mohr said, noting that things like hernias, gall bladder removals and bariatric procedures are among procedures being delayed.
Yes, but: Surgical volumes likely will bounce back, just like they did earlier this year, because people can only put off a procedure for so long.
"There is a significant backlog of procedures that will drive a strong recovery," said Joaquin Duato, the incoming CEO of Johnson & Johnson, which makes orthopedic implants.
Go deeper