Conservatives crow over ATF withdrawal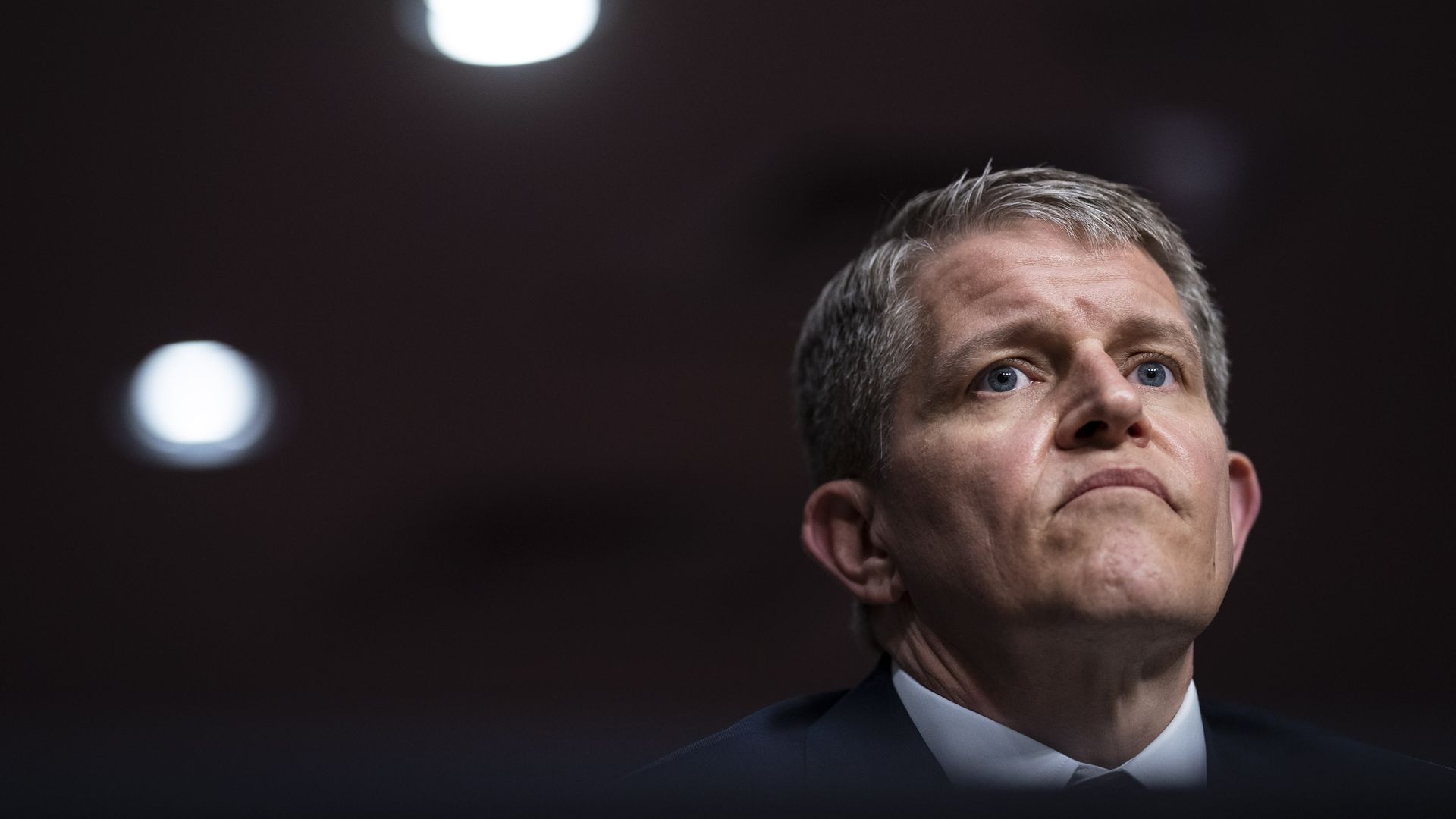 Even before President Biden formally withdrew his nominee to be the nation's top firearm regulator on Monday, a new conservative opposition research group was ready for a victory lap.
Why it matters: Democrats honed a research operation during the Trump era that effectively opposed some of his top nominees. Two veteran Republican operatives behind the American Accountability Foundation didn't see a comparable apparatus for the GOP, so they set out to create one.
AAF co-founder Tom Jones was a senior staffer to Sen. Ron Johnson (R-Wis.).
Matt Buckham, the other co-founder, worked in Donald Trump's White House Office of Presidential Personnel, which oversees nominations to Senate-confirmed posts.
"We know they put [David Chipman] up because he aligned with the Biden administration on guns. ... You know that there's gonna be issue advocacy galore out there," Buckham told Axios. "But is this individual qualified, what is his character, what is his background? Those are the questions that groups weren't digging into."
Driving the news: Chipman, who lobbied for gun safety group Everytown after leaving ATF, was the first high-profile Biden nominee to withdraw from consideration.
His nomination immediately drew opposition from gun rights groups such as the NRA.
In withdrawing the nomination, the president conceded Chipman was unlikely to get the 50 votes in the Senate needed for confirmation.
What's new: During an interview, Jones took credit for helping to unearth and publicize allegations from Chipman's former colleagues at ATF — where he was a special agent until 2012 — that he'd disparaged agents of color who received promotions.
Jones said he learned of the allegations while speaking to some of those former colleagues personally. AAF compiled all they could, he said, then shared its findings with the Daily Caller.
Within a week, another outlet, The Reload, had spoken with other former agents who corroborated the story. After it published additional details, Republicans on the Senate Judiciary Committee demanded a new hearing on Chipman's nomination.
AAF also helped organize a letter to Sen. Dick Durbin (D-Ill.), chairman of the Judiciary Committee, from seven retired ATF agents and investigators opposing Chipman's nomination.
Jones shared Chipman research memos with Judiciary Committee Republicans — while also publishing the memos publicly on the AAF's website — and suggested potentially damaging lines of questioning for Chipman's hearings.
Between the lines: AAF's research largely ignored policy. Its strategy more resembled the type of research that political campaigns compile on their opponents: public records digging and research focused on Chipman's background.
The group remains focused on a suite of high-profile Biden nominees, and it has set up a website, BidenNoms.com, as a public repository of its research.
AAF was formed early this year as a 501(c)(3) nonprofit, meaning it can't engage in political activity — despite its founders' backgrounds in GOP politics.
It expects to operate on a $750,000 budget this year, a spokesperson told Axios. During the interview, Jones and Buckham declined to identify any of their donors.
Go deeper