Game of tickers: The heated race to reserve unique stock symbols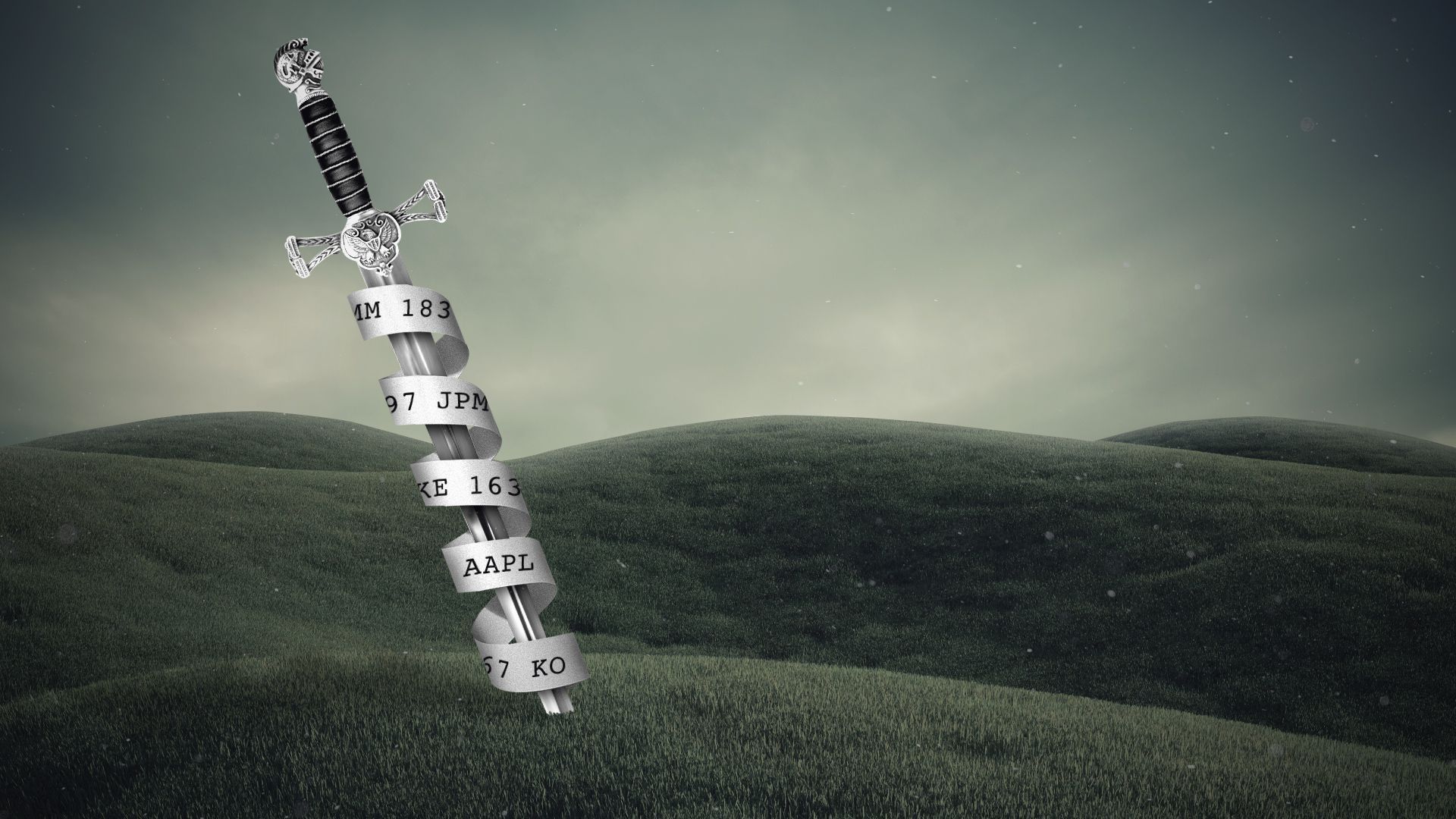 Here's a side effect of the going public boom: a heated race to reserve the hottest unique identifier, the ticker symbol.
Why it matters: The insignias companies are choosing to trade under is a reflection of our time — increasingly they want to go list with snappy symbols that catch the eye of a new generation of traders.
There's a lot in a name. Studies show tickers that are actual words have advantages, including more popularity with retail investors, Bloomberg reported — noting the "MEME" symbol as a hot commodity.
More consumer-facing companies are opting for straightforward symbols, like the first four letters of their name or something directly aligned with their brand, one representative from an exchange tells Axios.
That's one possible reason behind the growing share of newly public companies listed with four-letter symbols.
Part of it could also be a function of what's left to choose from. For instance, back in 2005, as many as nine of the hotly sought-after single-letter symbols were unoccupied. That's dwindled down to four (I, N, Q, and more recently, P).
Cybersecurity firm SentinelOne started trading this summer under "S," newly vacant after T-Mobile snapped up Sprint. (Sprint snagged it from Sears, five months after the retailer let the symbol go because it merged with K-Mart.)
Of note: As for the uptick in five-letter symbols (allowed only by the Nasdaq), blame the boom in SPACs, which often trade under them before finding a target.
Yes, but: New trading fads are forcing companies to switch up longtime ticker symbols to avoid confusion.
Furniture retailer Ethan Allen traded under "ETH" for 28 years. That ended last month after an army of crypto traders started to mistake it for the digital currency Ethereum, which is shortened to the same three letters.
Now you can find it as "ETD." The company hopes that change "will better differentiate Ethan Allen news from Ethereum news in search results," a spokesperson tells Axios.
The backstory: Companies can generally reserve ticker symbols through exchanges for up to 24 months before that pick is released. Exchanges can reject picks, for instance, if they're obscene.
Acquired companies' tickers are up for grabs immediately. Businesses delisted because they no longer meet requirements can keep their tickers reserved for as long as two years.
What to watch: For some companies considering a public listing, it may be too late to lock down the perfect symbol.
For instance, should the popular photo app VSCO decide to go public, it can't trade under its namesake. That now belongs to Victoria's Secret after its spinoff.
Go deeper: Wall Street prepares for an IPO flood
Go deeper