About 1 million kids return to in-person school in New York City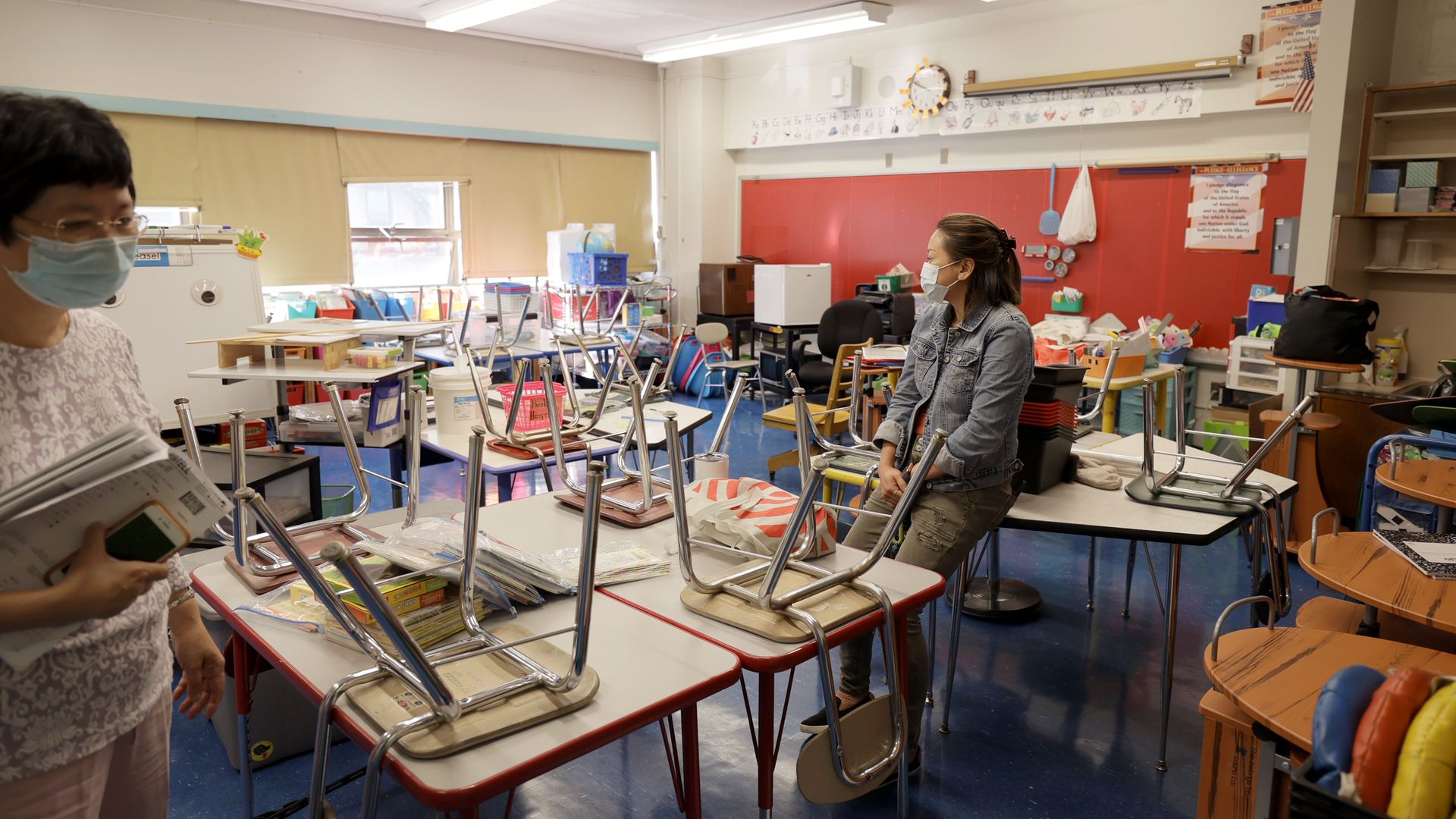 About 1 million New York City public school students returned to all in-person classes on Monday for the first time since March 2020 and under a new vaccine mandate for all city Department of Education employees.
Why it matters: Around 148,000 employees — including teachers, custodians and office staff — returning to work in the largest U.S. school district will be required to receive at least one dose of the coronavirus vaccine by Sept. 27 and will not have the option to submit a weekly coronavirus test instead.
New York City's public school system canceled in-person learning in November last year as the city entered its second major wave of new coronavirus cases.
By the numbers: The city today is again in the middle of a third, though minor, wave of new coronavirus cases because of the Delta variant, which spreads with greater ease than other versions of the virus.
The city has reported an average of 1,489 new cases, at least 66 hospitalizations and eight deaths from the virus over the last seven days, according to city data.
However, those figures have been slowly decreasing since the peak of the third wave, which occurred in mid-August.
Some New York City Department of Education employees disputed the vaccine mandate, and on Friday they won certain concessions.
The United Federation of Teachers said teachers who refuse to get vaccinated and have documented medical or religious exemptions must be offered non-classroom assignments, according to CNN.
Other unvaccinated school staff members would be offered unpaid leave that maintains their health coverage or be given a severance package.
The big picture: Many other school districts have struggled to consistently offer in-person learning so far this academic year, though they have looser restrictions in place.
Go deeper: Coronavirus cases up among children after start of school year
Go deeper