Star gymnasts to testify on FBI failures in Larry Nassar investigation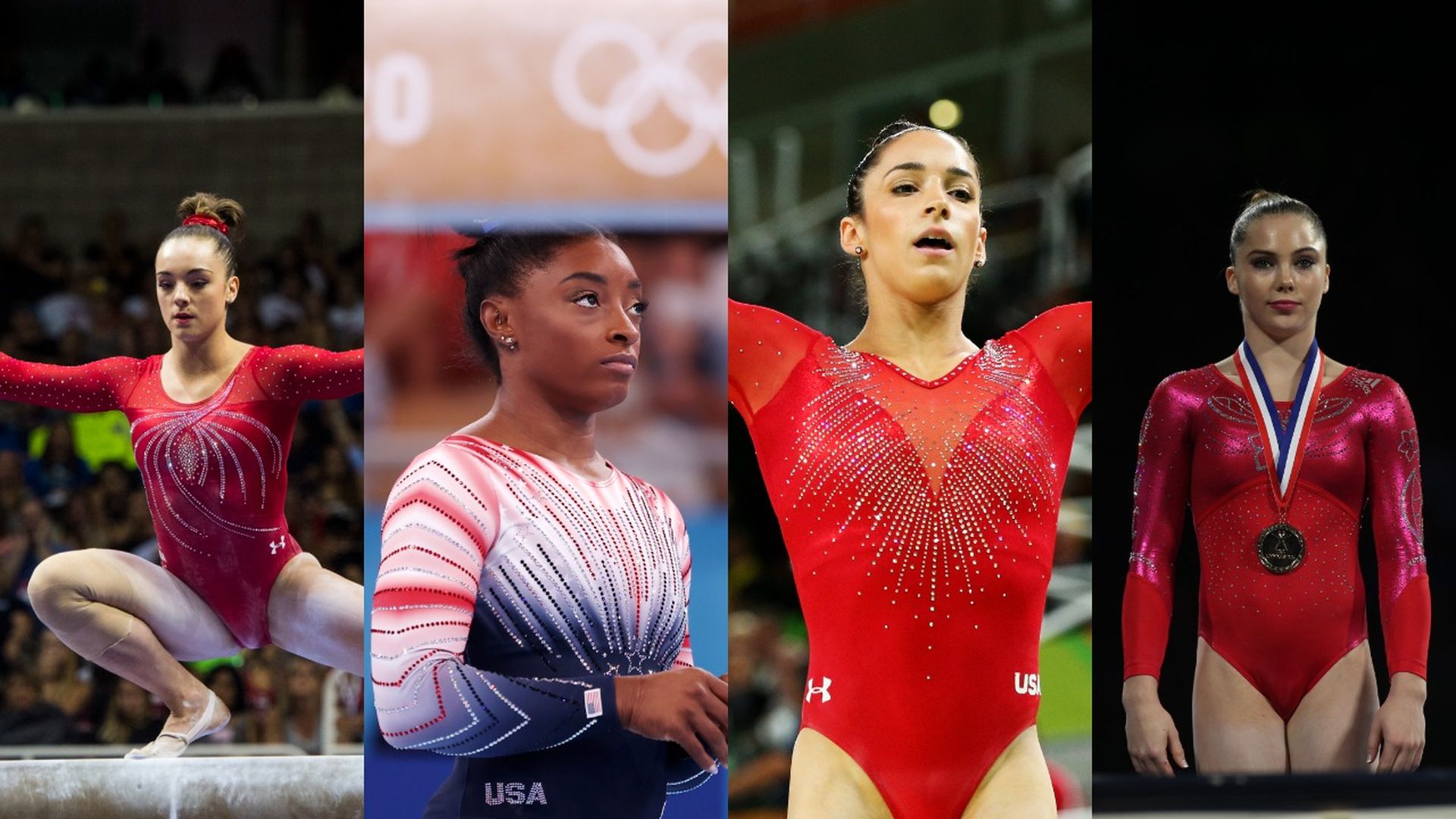 Elite gymnasts Simone Biles, McKayla Maroney, Aly Raisman and Maggie Nichols will testify on the FBI's handling of the Larry Nassar investigation before the Senate Judiciary Committee Wednesday.
Why it matters: Nassar, the former Olympic Team USA gymnastics doctor, was sentenced to 40–175 years in prison in 2018 after over 160 women accused him of sexual abuse under the premise of medical treatment. The hearing follows a recent report documenting the FBI's failures to properly investigate allegations, which "enabled the continued abuse of dozens of additional victims," per a release from the committee.
The Justice Department's Office of the Inspector General released the report in July, detailing the FBI's misconduct in disregarding allegations and later making false statements to cover up their tracks.
"At least 40 girls and women said they were molested over a 14-month period while the FBI was aware of other sexual abuse allegations involving Nassar," AP reports.
FBI Director Chris Wray and Inspector General Michael Horowitz will also testify on Wednesday.
Don't forget: The four athletes were among the first to raise the alarm about Nassar's predatory behavior.
Nichols, later revealed as the "Athlete A" named in the investigations, was the first to report the abuse and has criticized USA Gymnastics for failing to act faster, per NBC News.
"Abuse goes way beyond the moment, often haunting survivors for the rest of their lives," Raisman said in her testimony at Nassar's sentencing. "It is all the more devastating when such abuse comes at the hand of such a highly regarded doctor since it leaves survivors questioning the organizations and even the medical profession itself upon which so many rely."
Biles has said the abuse led her into a deep depression and likely affected her mental health at the Tokyo Olympics, where she withdrew from multiple events.
The big picture: USA Gymnastics has proposed a $425 million settlement between the organization and Nassar's victims — almost five years after the first public allegations against Nassar and three years after USA Gymnastics filed for bankruptcy, according to CNN.
Some gymnasts' lawyers have called for separate action against the FBI, per WSJ.
Go deeper