Israel preparing for potential second round of coronavirus booster shots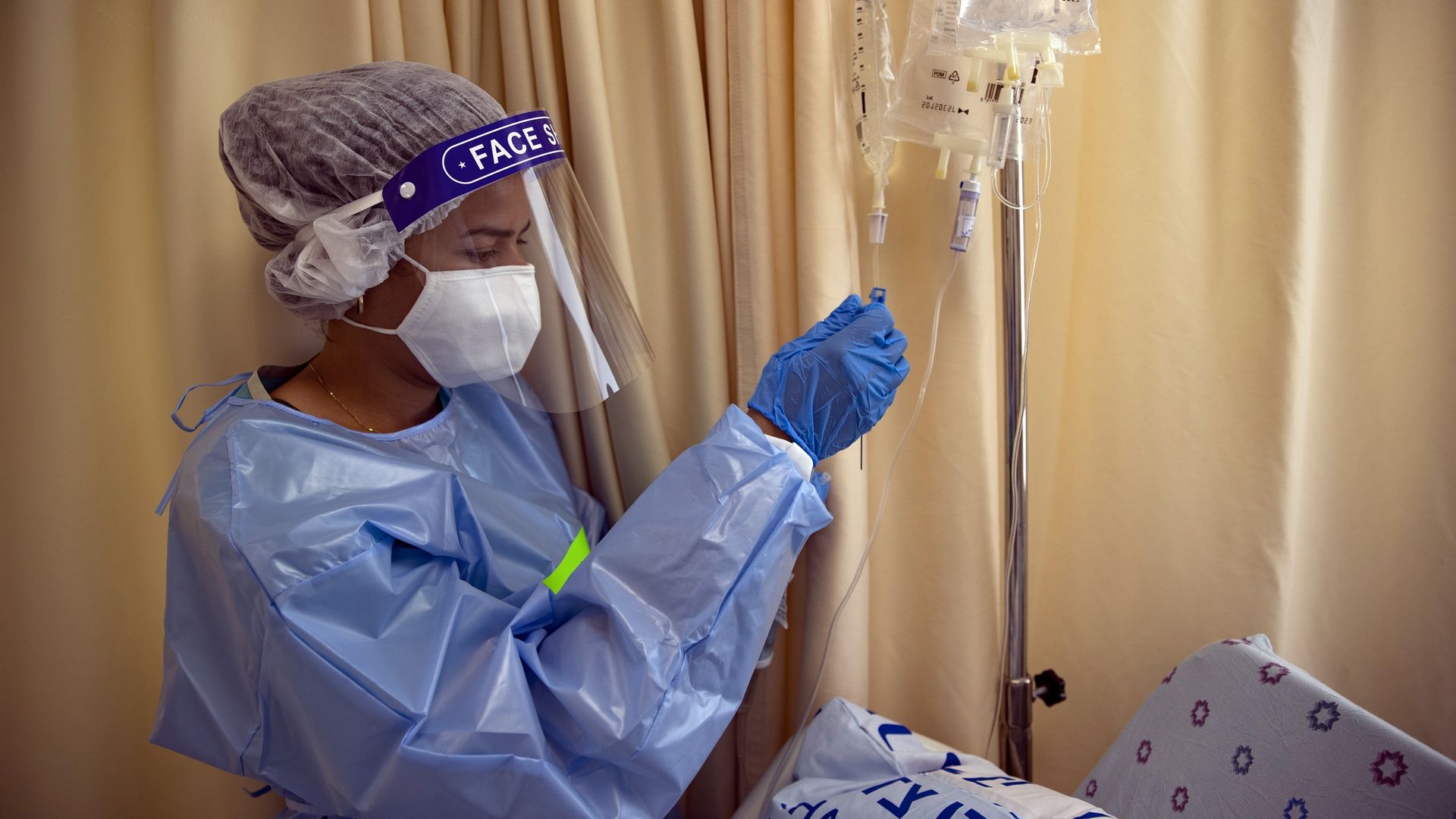 Israel is moving to ensure that it will have enough coronavirus vaccines for a potential second round of booster shots, which would be a fourth dose, Israel's Health Ministry director general Nachman Ash said Sunday, according to Bloomberg.
Why it matters: Booster shots have so far been strongly opposed by the World Health Organization, which believes that the doses would be better used to inoculate people in poorer countries that currently lack access to large quantities of COVID-19 vaccines.
What they're saying: "We don't know when it will happen; I hope very much that it won't be within six months, like this time, and that the third dose will last for longer," Ash said in an interview with a radio station Sunday, according to Bloomberg.
The big picture: WHO director-general Tedros Adhanom Ghebreyesus called on wealthy nations last week to forgo administering booster shots through the end of the year.
The WHO has argued that the data on the need for them is inconclusive and the doses would be better used to vaccinate people in poorer nations.
The United States and other wealthy countries are also developing plans for administering a third dose as a booster shot.
Go deeper: Moderna developing combination booster shot for COVID and flu
Go deeper