Fauci says he "would support" mandating COVID vaccine for air travel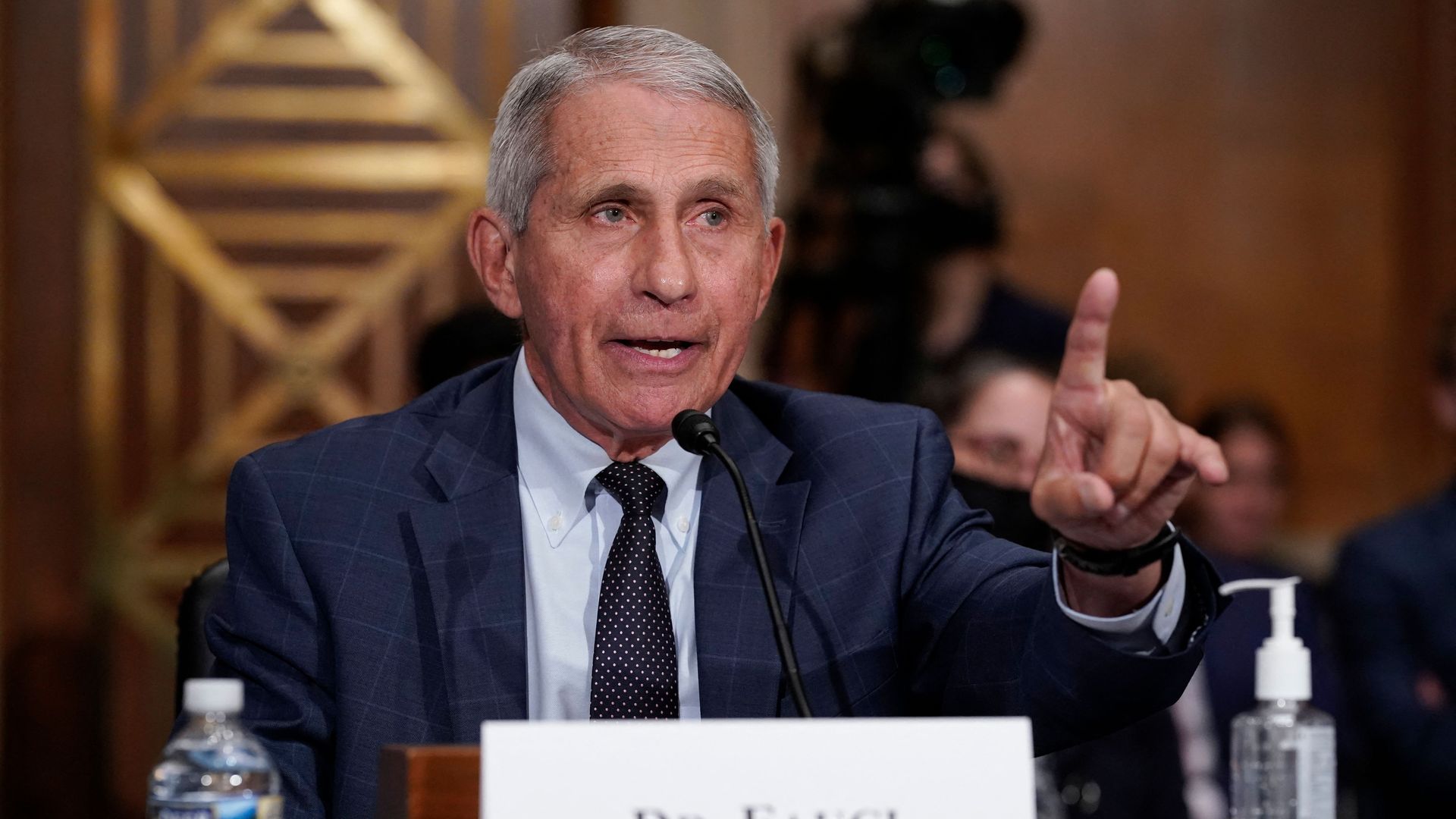 NIAID director Anthony Fauci said in an interview with the Skimm out Monday that he would support mandating the coronavirus vaccine for people traveling by air.
What they're saying: "I would support that if you want to get on a plane and travel with other people, that you should be vaccinated," Fauci says in a video the site tweeted, along with the caption: "Would you support vaccine mandates for airline travel?"
An administration official later clarified to Axios that Fauci, who is the president's chief medical adviser, meant that he would support a mandate.
"The solution we have at our hands is vaccines," Fauci says in the video.
Why it matters: Fauci's comments come on the heels of President Biden's announcement of a six-pronged plan to curb the spread of the virus, including aggressive mandates on vaccinations and testing.
Some airlines — like United, Frontier and Hawaiian — have already begun requiring their workforce, but not passengers, to inoculate themselves against the virus.
Worth noting: White House coronavirus response coordinator Jeff Zients said the administration is "not taking any measures off the table" at a briefing last week when asked if the administration is considering a mandate for air travel.
"Overall, I think we have a very strong track record that shows that we're pulling available levers to require vaccination."
Go deeper