First look: Biden orders new panel on Hispanic education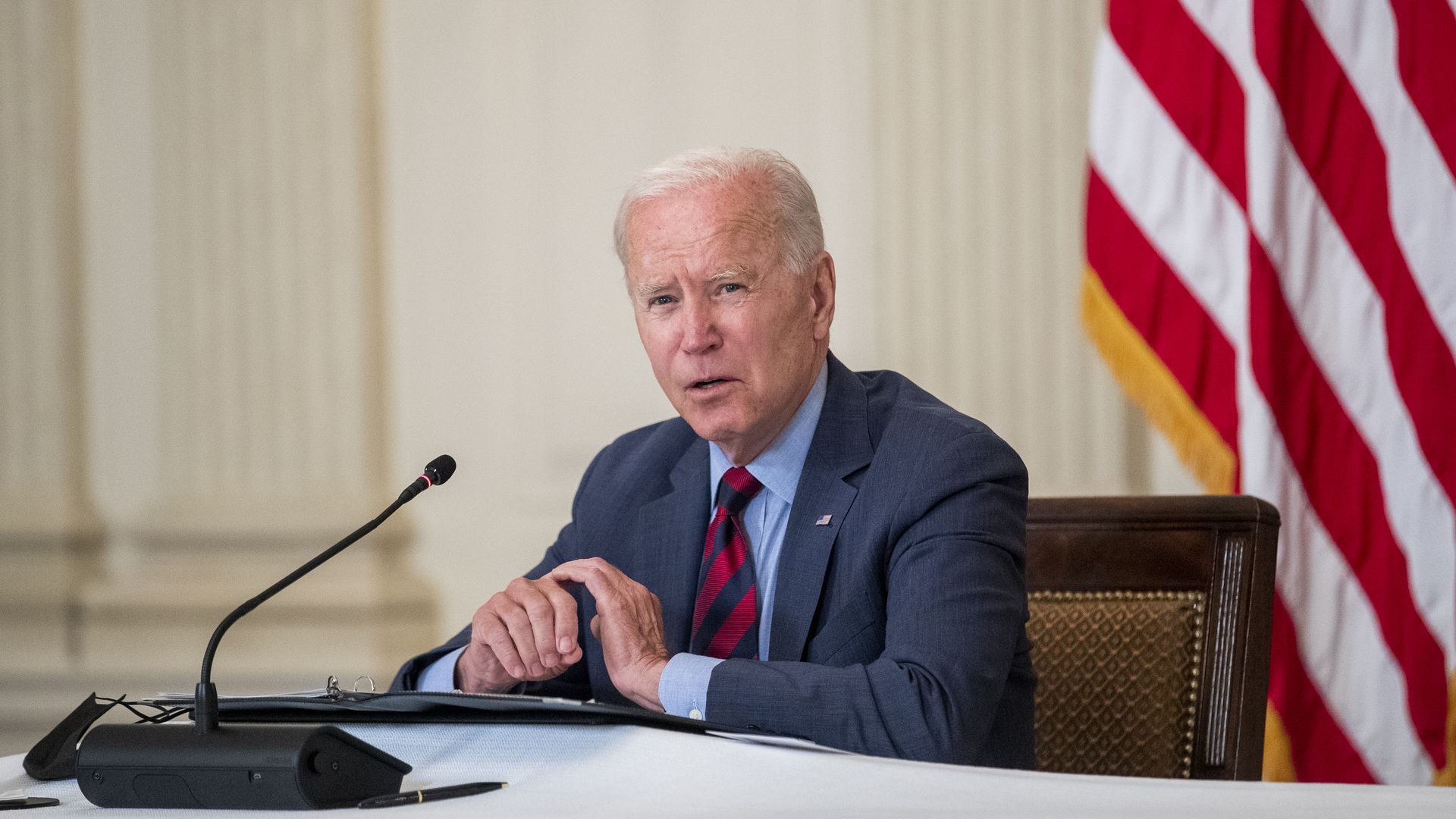 President Biden is creating a new initiative on Hispanic education as the percentage of Latino students in U.S. public schools continues to grow.
The big picture: Latinos make up around 27% of all public school students and about 20% of college students. They are expected to be the majority of U.S. residents by midcentury but now lag behind in graduation rates and student achievement.
Driving the news: Biden signed an executive order Monday creating a White House initiative, "Advancing Educational Equity, Excellence, and Economic Opportunity for Hispanics," which will be housed within the U.S. Department of Education.
This will focus on breaking down barriers and systemic challenges facing Hispanic students from early childhood through college, the White House told Axios.
Obama administration official and former journalist Melody Gonzales, of San Diego, will lead the effort and collect data on the state of Latino education as schools re-open from the pandemic.
Of note: The order also creates the new Presidential Advisory Commission on Advancing Equity, Excellence, and Economic Opportunity for Hispanics, which will be made up of business, education, and community leaders.
The commission will offer recommendations to the president and Education Secretary Miguel Cardona.
By the numbers: Latinos have a national adjusted cohort high school graduation rate of 82% during the 2018–19 school year, the last available numbers, according to the National Center for Education Statistics.
That rate was below the overall national average by four percentage points and seven percentage points behind whites.
Don't forget: New Mexico, the state with the largest percentage of Hispanic residents in the country, is locked in a legal battle called the Yazzie/Martinez lawsuit.
The lawsuit alleges that New Mexico has failed to provide a sufficient and uniform system of education to all New Mexican children as guaranteed by the state constitution.
New Mexico has regularly ranked as 49th or 50th annually in education.
Go deeper