Afghanistan's cash problem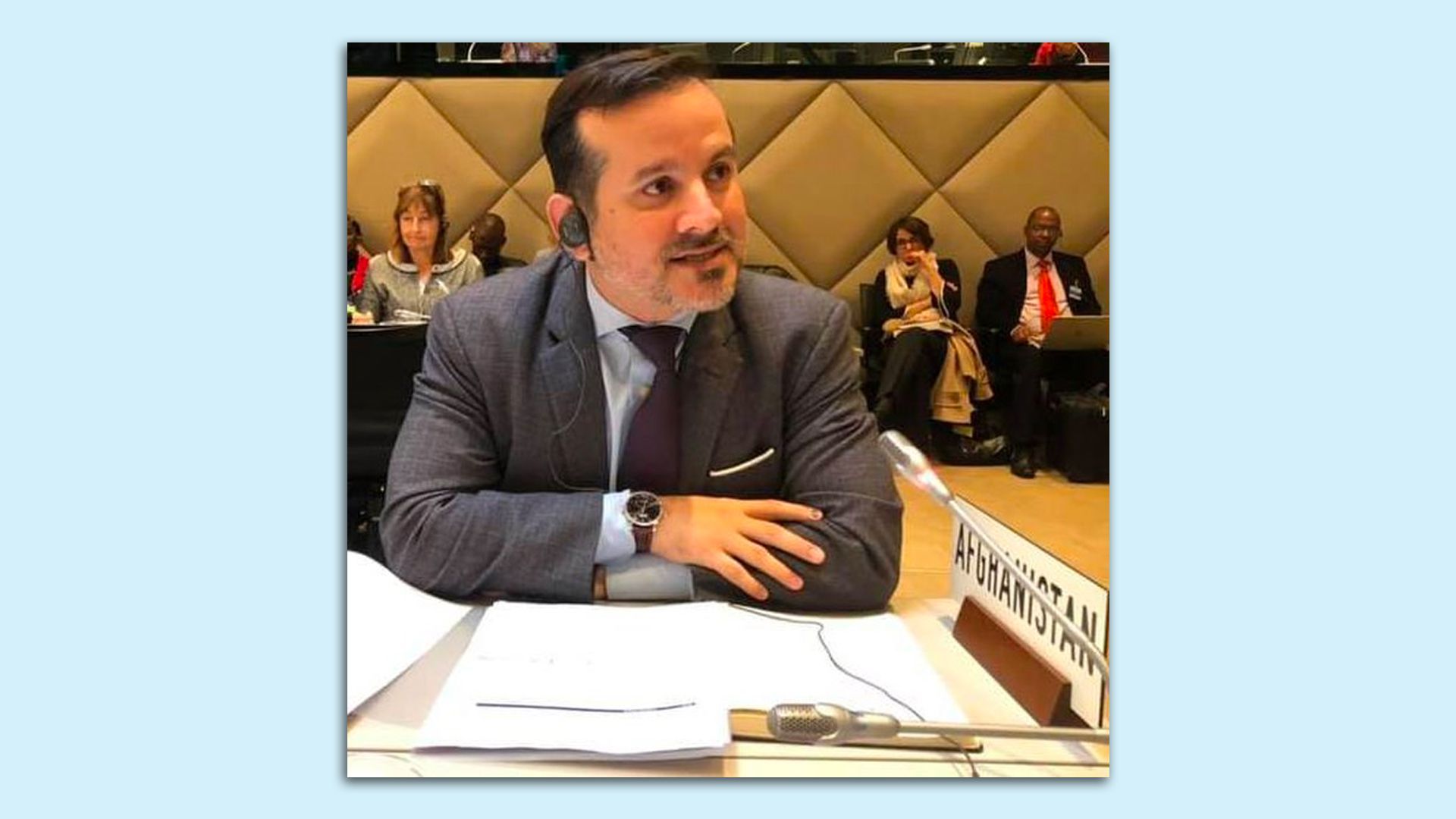 Afghanistan's former central bank governor, Ajmal Ahmady, had a front-row seat to the country's recent economic development. So he knows as well as anyone the financial risks the new government — and the people of Afghanistan — now face.
Driving the news: In a talk with the Atlantic Council on Friday, Ahmady shared his inside perspective on the Afghan financial system and concerns for the future of the economy. Front and center: the lack of hard currency.
Why it matters: A money drain from the country is intensifying a humanitarian crisis.
Because of long-standing international sanctions against the Taliban, the new Taliban-controlled government doesn't have access to Afghanistan's central bank reserves held overseas, and the U.S. halted shipments of dollars into the country.
What he's saying: A shortage of Afghanistan's own currency, the Afghani, could be worsened by the fact that the country can't print money itself. There's no banknote printer within its borders.
Instead, Afghanistan had contracts with companies in Poland and France, to name a few, to print new Afghanis, Ahmady said.
But European companies are likely to also halt business with the government in light of the sanctions.
The Taliban will be in the market for another printer. Private companies residing in nations with a friendlier stance toward the new Afghan government may still not want to run afoul of the sanctions, Ahmady said.
One possibility: Neighboring Pakistan has a banknote printer.
State of play: Amid the cash shortage, the government has placed limits on how many Afghanis individuals can withdraw from banks. Often, banks aren't even able to provide that minimum to customers, Ahmady noted.
In that void, the Pakistani rupee may become an increasingly common medium of exchange, now that it's accepted for trade in Afghanistan, he explained.
What to watch: The shortage of cash and devaluation of the Afghani could lead to a growing rate of inflation.
This may hit the Afghan population most hard when it comes to food staples like wheat and flour, for which the country relies on imports, Ahmady said.
Go deeper