Surgeon general: new vaccine policies "part of a long tradition"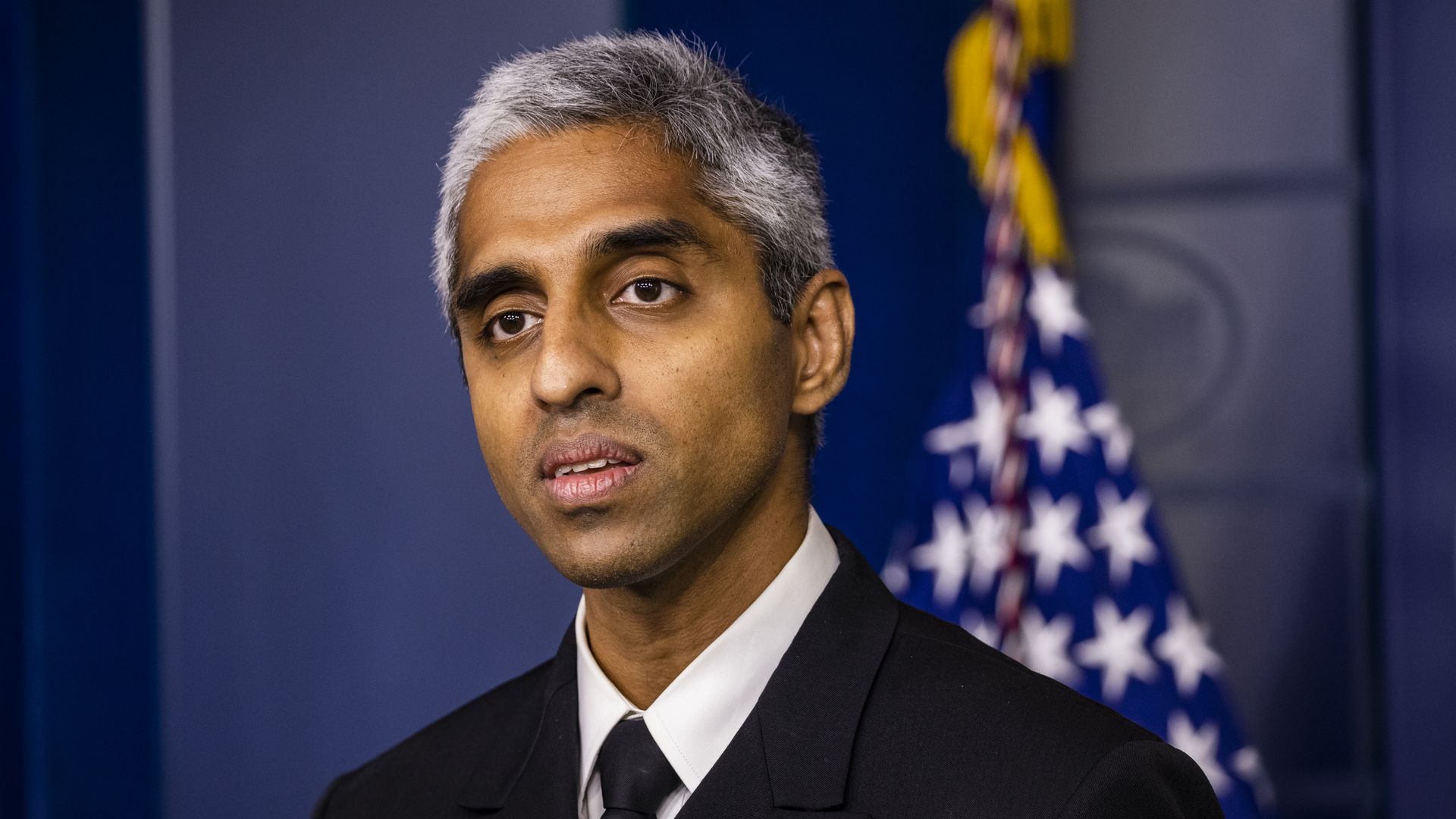 Surgeon General Vivek Murthy defended the Biden administration's latest coronavirus-related measures Sunday, saying they are "part of a long tradition that we have in this country" of taking action to keep people safe.
Why it matters: Murthy's comments on NBC's "Meet the Press" follow President Biden's announcement of a six-pronged plan to combat the virus, which includes aggressive vaccination and testing measures.
The measures are likely to face legal challenges from Republican governors, who were quick to express their disdain with the administration's plan.
Murthy also appeared on ABC's "This Week," where he called Biden's new policies "an appropriate legal measure."
What they're saying: "One of the things that we cannot afford to do during this pandemic is allow the COVID-19 experience to turn us against each other. Our enemy is the virus; it is not each other," Murthy told "Meet the Press" host Chuck Todd.
"We've got to use every lever we have in order to fight this pandemic," he added.
"In the face of Delta, we've got to move to the next phase of that response, and that involves focusing not just on expanding the vaccination efforts through a combination of mandates and access, but it also involves focusing on increasing our testing capacity."
Go deeper