Thirteen gorillas at Atlanta zoo test positive for COVID-19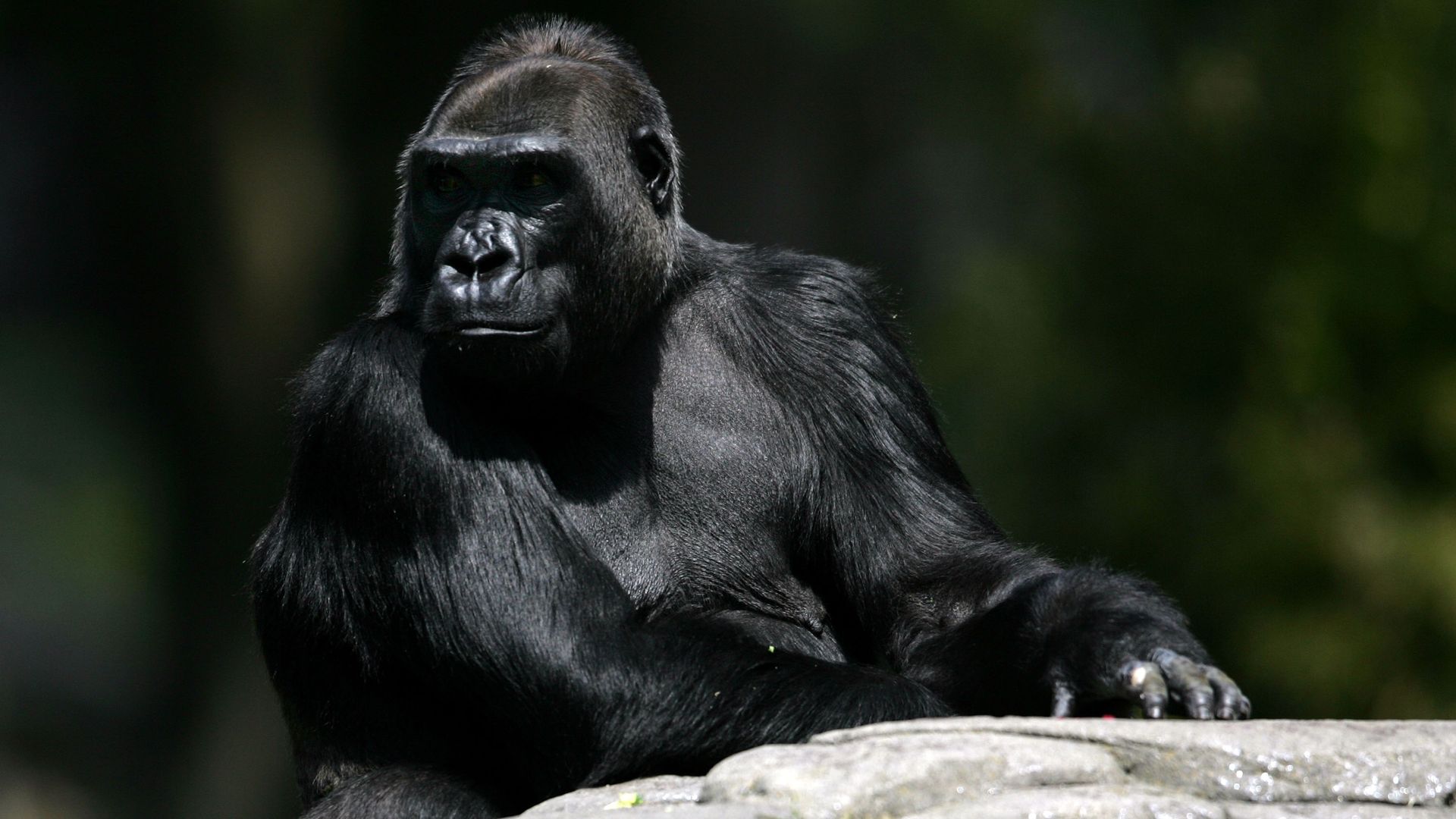 Thirteen western lowland gorillas at Zoo Atlanta are receiving treatment for COVID-19 after initial tests came back positive, the Atlanta-Journal Constitution reported.
Why it matters: Zoo Atlanta confirmed in a statement on Friday that "a number" of its 20 gorillas had tested presumptively positive, and that the zoo believes they were infected by a fully vaccinated team member.
The team member was wearing PPE and was asymptomatic that day, the statement added.
State of play: The gorillas were tested for the virus after they exhibited classic symptoms, including coughing, runny noses and minor changes in appetite, the statement said.
Oral and fecal samples were sent to the University of Georgia's Athens Veterinary Diagnostic Laboratory, which came back with 13 presumptive positive results.
The zoo is now awaiting confirmation from the National Veterinary Services Laboratory in Ames, Iowa, which also received samples.
Gorillas that are at risk of developing complications are being treated with monoclonal antibodies, the statement added.
All 20 of the gorillas will be tested regularly regardless of symptoms, the zoo added.
Once they recover, the gorillas — as well as the zoo's Bornean and Sumatran orangutans, Sumatran tigers, African lions and clouded leopard — will receive the Zoetis coronavirus vaccine developed for animals.
What they're saying: "The teams are very closely monitoring the affected gorillas and are hopeful they will make a complete recovery," Sam Rivera, senior director of animal health at the zoo, said in the statement.
"They are receiving the best possible care, and we are prepared to provide additional supportive care should it become necessary," Rivera said.
The big picture: Other zoos around the country have also begun to vaccinate some of their charges.
On Aug. 30, the Detroit Zoo announced it had begun vaccinations, starting with its gorillas, chimpanzees, tigers and lions.
The Oakland Zoo began vaccinating its animals in July.
In February, great apes at the San Diego Zoo became the first animals in the country to be inoculated against the virus, per National Geographic.
Zoetis plans to send 11,000 doses of the animal vaccine to more than 80 institutions around the country for free, according to National Geographic.
Go deeper