China, Pakistan offer aid to Taliban as West hesitates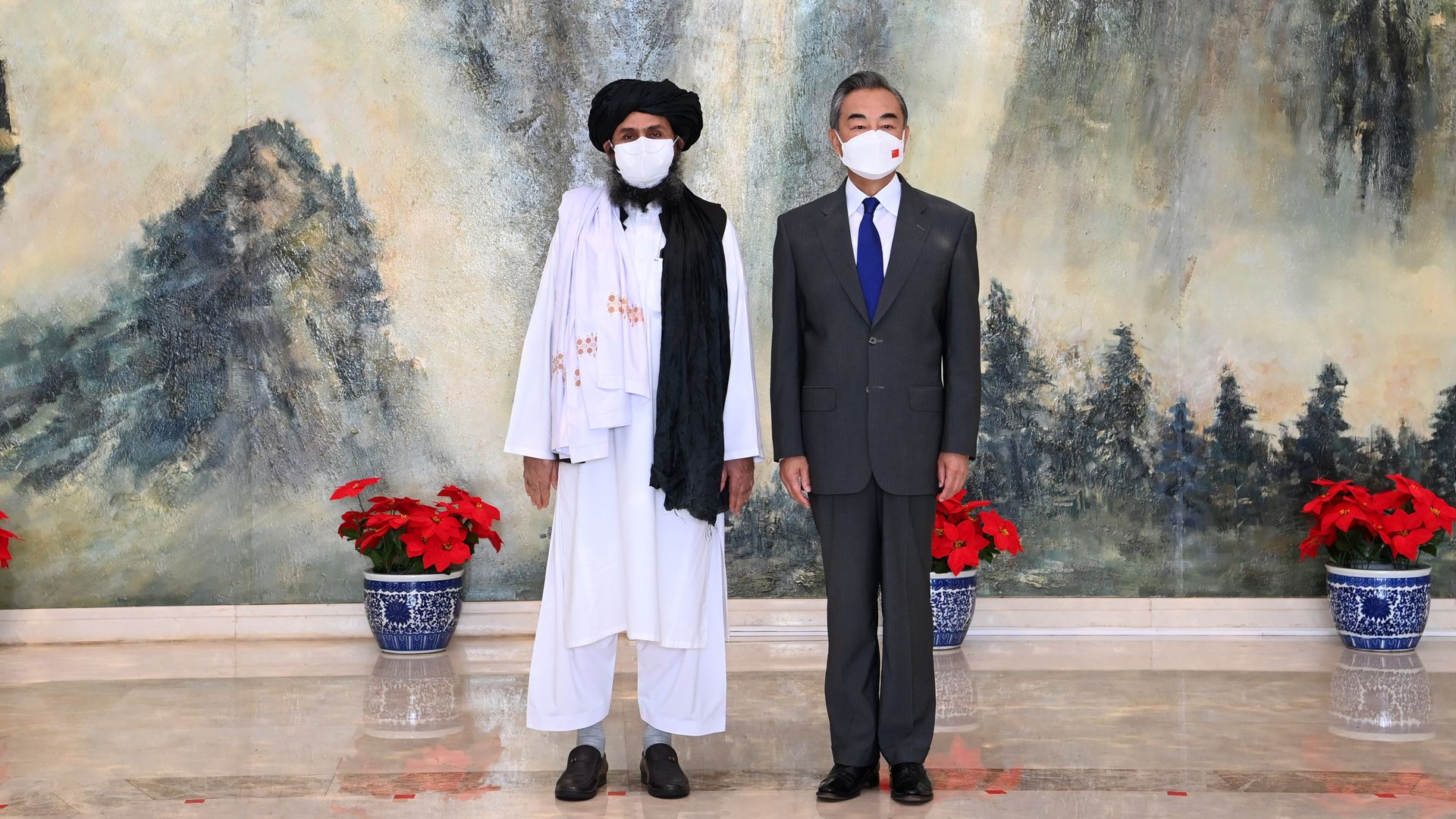 As Western nations debate how best to provide humanitarian aid to Afghanistan without enriching the Taliban, China and Pakistan have already sent planeloads of supplies to the country and are willing to send more, Reuters reports.
Why it matters: Afghanistan is mired in a humanitarian and economic crisis, and China's and Pakistan's willingness to help could draw Afghanistan closer into those countries' orbits.
State of play: Both China and Pakistan have signaled a willingness to increase their engagement with Afghanistan, Reuters noted.
China announced last week that it intends to send $31 million worth of grain, winter supplies medicine, and 3 million COVID-19 vaccines, Al Jazeera reported.
Meanwhile, Pakistan last week sent a shipment of supplies, including cooking oil and medicine, while its foreign minister called for Afghanistan's assets to be unfrozen, according to Reuters.
The big picture: The United Nations Development Programme warned last week that Afghanistan is approaching universal poverty, and the Afghani currency has plummeted in value since the Taliban took power last month.
The Biden administration froze access to Afghanistan's central bank reserves, and the International Monetary Fund and World Bank have suspended funding in the country.
Between the lines: The Taliban victory is a strategic win for Pakistan, which long assisted the group and harbored its leaders.
China has some concerns about the group's rise to power but also sees economic opportunity in the form of Afghanistan's $1 trillion in untapped mineral deposits, Bloomberg reported.
"China is our most important partner and represents a fundamental and extraordinary opportunity for us," Taliban spokesman Zabihullah Mujahid said recently, according to NBC News. "It is ready to invest and rebuild our country."
It is possible that Afghanistan will join the China-Pakistan Economic Corridor (CPEC).
"The new administration in Kabul would also be receptive to this and they are keen on it," Mushahid Hussain Sayed, a Pakistani senator and former chairman of the China-Pakistan Institute, told Reuters.
China's Belt and Road initiative also offers a pathway to "economic viability," Reuters noted.
Go deeper