U.S. removes missile defenses from Saudi Arabia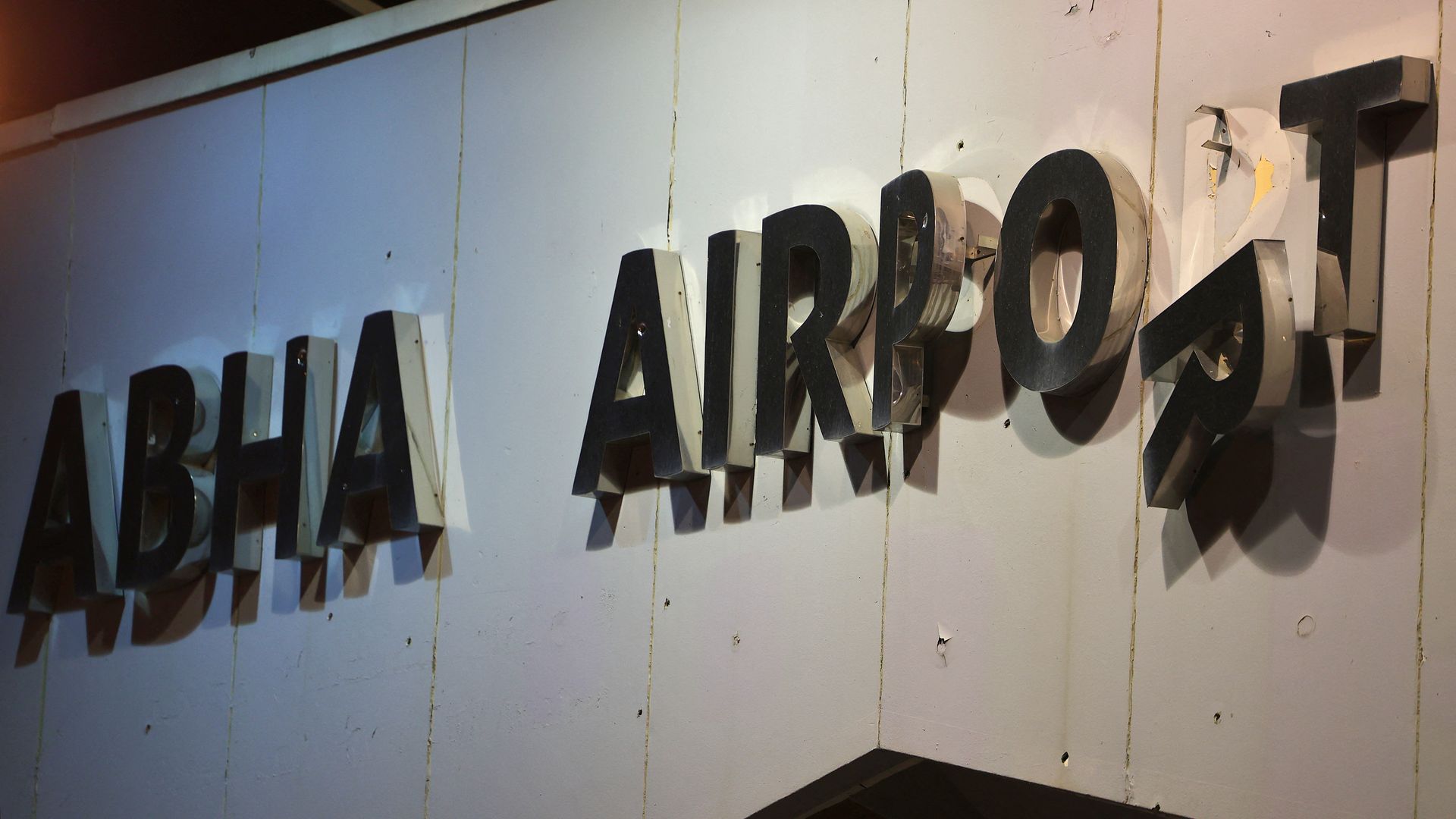 The U.S. has withdrawn its most advanced missile defense system from Saudi Arabia in recent weeks, while the country faces persistent air attacks from Yemen's Houthi rebels, the Associated Press reports.
The big picture: Tens of thousands of American forces remain in the Arabian Peninsula, but Gulf Arab nations are increasingly worried about the U.S.'s plans "as its military perceives a growing threat in Asia that requires those missile defenses," the AP writes.
The American withdrawal of its missile defense system comes after a Houthi drone attack on Saudi Arabia wounded eight people and damaged a commercial jetliner at the kingdom's airport.
Prince Sultan Air Base in Saudi Arabia has hosted several thousand U.S. troops since a 2019 attack that targeted the nation's country's oil production, which, at the time was claimed by Yemen's Houthi rebels, but is believed to have been carried out by Iran, per AP.
What they're saying: "Perceptions matter whether or not they're rooted in a cold, cold reality. And the perception is very clear that the U.S. is not as committed to the Gulf as it used to be in the views of many people in decision-making authority in the region," Kristian Ulrichsen, a research fellow at the James A. Baker III Institute for Public Policy at Rice University, told AP.
"From the Saudi point of view, they now see Obama, Trump and Biden — three successive presidents — taking decisions that signify to some extent an abandonment."
Pentagon spokesman John Kirby said the U.S. maintained a "broad and deep" commitment to its allies in the Middle East, per AP.
"The Defense Department continues to maintain tens of thousands of forces and a robust force posture in the Middle East representing some of our most advanced air power and maritime capabilities, in support of U.S. national interests and our regional partnerships," Kirby said.
Go deeper: Biden's big Saudi reset
Go deeper